Your jnAccount:
Log In
or
Register
| New to Jellyneo?
Click here!
The Return of Our Master, Dr. Sloth
Jellyneo's Return of Dr. Sloth Plot Coverage
Day Seven - Token Testing Facility (Other Tests)
Well, first head over to the Token Testing Facility. You will be greeted there by Yurbot, who gives you four choices; to create control rods, to create acid, to gather singularities, or to test the Space Faerie Tokens. Click a link below to head to the respective section of the guide!


Heat Test | Dissolving Test | Gravitics Test | Testing Station
Looking For The Testing Station? Click Here!
Important Notice About Our Calculators: Many people have been wondering whether our calculators are legal or not for the various calculations. We'd like to point out that they do simple arithmetic versus the decoders that popped up for Step 2 that actually solved your entire puzzle for you. The calculators for this step save you the time and hassle that mental math or fumbling with a real-life calculator may result in.

However, using these will be considered at your own risk from now on. TNT has not stated their official opinion on the matter, nor has anyone been frozen to our knowledge for using them. It's a bit of a grey area. So, we'll be keeping them up for now. If you're interested in an alternate method, we've set up a nice spreadsheet that you can use to get your calculations done as well. You may download it by right clicking here. (The formulas used are below in the walkthrough.)
Heat Test: Create Control Rods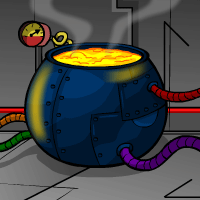 | | | | |
| --- | --- | --- | --- |
| Metal | Needed Mass | Metal | Needed Mass |
| Meridellium | 0.7kg | Kadoatite | 3.3kg |
| Slothite | 1.1kg | Tyrannium | 3.6kg |
| Zafarium | 1.8kg | Neopium | 4.4kg |
| Xweetite | 1.9kg | Dariganium | 5.0kg |
| Tikium | 2.5kg | Faeryllium | 5.3kg |
---
You are given 10 different pieces of scrap metal. You must choose a combination which will yield a successful control rod. You can use several rods to do this. (We've even received a report of five being used.) There are two ways you can do this; one way requiring math (or a handy dandy calculator), and one way that requires luck.

Method One: Luck
Well, like the name of the method says, it's basically luck and a bit of educated guessing. Just estimate the percentages in your head and submit! You can look at the table to the right to see if it seems right. You can also just guess based on the number of parts that an element shares, but this method is pretty inaccurate. (Thanks to the NeoBoards for the following info!)
Method Two: Element-By-Element Calculations
Well, you now can do element-by-element calculations! Check out our spreadsheet for inputing your masses and percentages to see if anything matches. Or, use the calculator to the left!
Dissolving Test: Create Acid Solutions
One option is to submerge a piece of metal into a basin of acid for a number of seconds you determine. This will probably depend on the metal's density, height, and radius, which is given to you.
Please record the Height, Radius, Density, and the Number of Seconds you input if your guess was successful. Email these numbers to terry AT jellyneo dot net. Thanks!
Gravitics Test: Gather Singularities
One option is to reach into a black hole for singularities. It appears this is a mad grab.
Successful Outcomes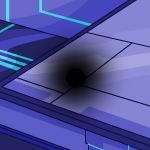 YRB-X1 "Yurbot" -- *BZZT* Congratulations! You have successfully retrieved a singularity from the Juppie Oaks Singularity Farms® Singrowlarity®-brand singularity-generation field. The singularity will be added to the globally available pool of singularities used in testing Duplicate Space Faerie Tokens.