Your jnAccount:
Log In
or
Register
| New to Jellyneo?
Click here!
Count Von Roo's Deadly Dice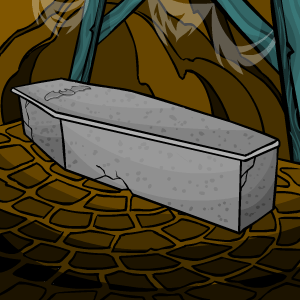 Every night at midnight NST, a Roo Island denizen awakens to play a little game with some brave Neopets...that game is Deadly Dice, and the denizen is Count Von Roo himself!
Requirements
In order to play, you need to visit the Count anytime from 12:00am to 1:00am NST (except on October 31st, when the Count will be available to play all day). You also need to have an active Neopet that is level 2 or higher. You can only play once per day.
TNT has confirmed in the Editorial that you are allowed to play on your side accounts.
Gameplay
Deadly Dice is a game in which you can win or lose levels. You and Von Roo both roll a die for a beginning wager of one level. There are three possible outcomes:
If you roll higher than Von Roo, then you win the levels that are at stake!
If you roll lower than Von Roo, then you lose the levels that are at stake!
If you roll the same as Von Roo, then you both roll again, but the levels at stake are doubled!


For example, on my first roll for one level, I tie with Von Roo. Well now, we roll again, but this time it's for two levels! Multiple ties in a row continue to double the stakes to 4 levels, then 8 levels, and so on.
However, you can never wager an amount of levels that would put you in the negatives if you lost. If your pet is level two, then you cannot go past winning one level. (If had you tied, you'd go on to two levels, and if you lost, you'd be at level zero, which Von Roo will not allow.)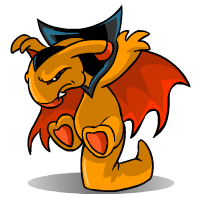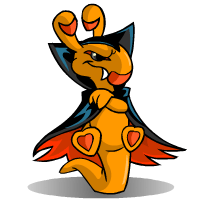 Count von Roo's Deadly Dice / Guide
Play Deadly Dice, tie with Von Roo, and then win at least 2 levels. Note: If you play again, tie, and then lose, you will also lose the avatar.
Released: October 31, 2003
Help us improve!
Did you find what you were looking for on this page?
This article was written by: Dave