Your jnAccount:
Log In
or
Register
| New to Jellyneo?
Click here!
News Archives
This page shows the available archives of our Neopets news. To start browsing, select a month below.
« Return to month listing

New Navibot Colours!
Posted by Terry
Posted on March 23, 2007, 7:42 pm NST
These Navibot colours are actually quite nice. o_O





Yellow | Blue | Fire | Dung

New Game: 3D Adventure
Posted by Dave
Posted on March 24, 2007, 6:50 am NST
The next game in production is called 3D Adventure, and it appears to be based off of the Playstation 2 game, The Darkest Faerie. Thanks to Jubjub in our forums for the info.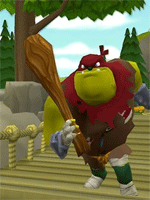 Current Games in Production:
Crisis Courier
Bumble Beams
Snowbeast Snackrifice
Roodoku
Edna's Shadow
Virtuventure
The Great Desert Race
3D Adventure

Gamesmaster Aaa Avatar
Posted by Terry
Posted on March 26, 2007, 2:47 pm NST
Hi there. Hey. Welcome to Monday Afternoon. You can now get the
Gamesmaster Aaa
Avatar!



Complete 15 or more challenges in the Daily Dareand collect your prize. Since you do not get a Random Event/SHH, head to your Chat Preferences and check if you got it! (It should be there.)

Edit: Try this if you're having some trouble with obtaining the avatar. Copy + Paste the following link and enter the any Daily Dare game number in the ### area. Then check your avatar list, as it should be on the bottom of the list.
Link: http://www.neopets.com/games/aaa/daily_dare_prizes.phtml?gid=###

Final Daily Dare Prizes!
Posted by aznmiguel
Posted on March 27, 2007, 11:46 am NST
Here are some of the final Daily Dare prizes!
Meepit Juice Break



Meepit Juice | Pipe Puzzle

Cyodrakes Gaze




Finding Cyodrakes Gaze | Cyodrakes Gaze Spyglass
Thanks to Tom through our
itemDB
for the Spyglass image!
You can check out other Daily Dare Prizes in the
Daily Dare Special Category
in our
Item Database
!

Shoyru Day
Posted by Dave
Posted on March 27, 2007, 4:33 pm NST
Shoyru Day is fast approaching!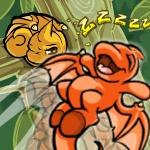 Items:






Bumble Beams
Posted by Terry
Posted on March 28, 2007, 8:25 am NST
Aaaand it's out.
Should be released soon, with the caption already made for it. :P
Header

Button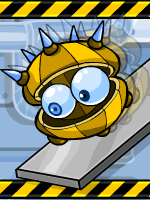 Icon/Screenshot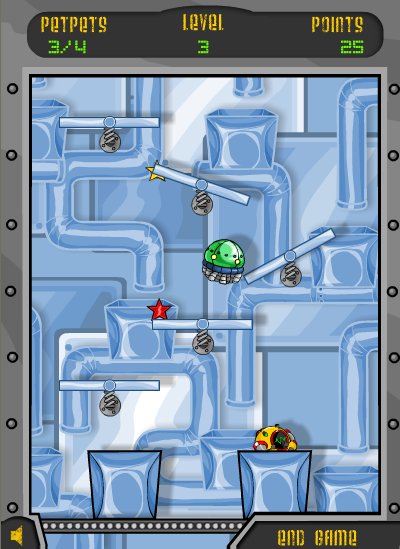 Trophies



Caption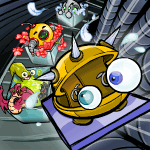 Click For Larger Image
[Game Center] | [Screenshots]
Also, for all of the gamers out there, our resident sponsor guru Cat has given the
Majority Rules
page a complete overhaul, making it even easier to lookup the answers. :) Check it out today!

New Neogreetings
Posted by Dave
Posted on March 31, 2007, 7:44 am NST
Some new neogreetings have popped up.




1141 | 1142 | 1143

Gallion Day!!
Posted by Dave
Posted on March 31, 2007, 7:45 am NST
Another Petpet Day featuring everyone's favorite petpet, the Gallion!
Header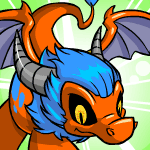 Furniture




Toys



Books



Shopkeepers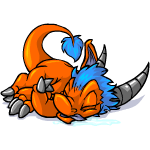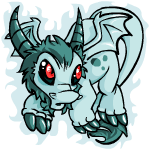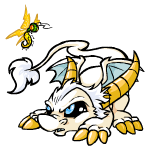 Snowbeast Snackrifice in BETA!!
Posted by Dave
Posted on March 31, 2007, 7:47 am NST
SPECIAL ANNOUNCEMENT:
Remember that today is your LAST day to get in all of your scores for the
Daily Dare
! If you send a winning score on all 31 games, you'll be eligible for even more prizes! You have roughly 15 hours left!The next game that premium members are getting their hands on is Snowbeast Snackrifice. Many thanks goes to Tony for the screenshots. :grin: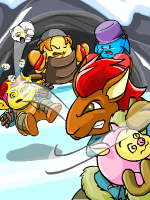 A village on Terror Mountain is plagued by an ancient curse, and its citizens believe that the only way of avoiding the jinx's wrath is to deliver an offering of Petpets to a nearby Snowbeast's cave. As soon as the Petpet Protection League (PPL) became aware of this ghastly ritual, however, they sent a delegation to Terror Mountain to stop the Petpet sacrifices. In this game, you play as a villager who is trying his best to get past the PPLers and toss as many Petpets into the Snowbeast's cave.
Screenshots:Intro | Menu | InstructionsGameplay | Gameplay | Gameplay | Trophies:



Game Room
Disclaimer: By posting this news, JN in no way, shape, or form promotes the abuse or neglect of the petpets of Neopia.