Prizes! ~ September 15, 2006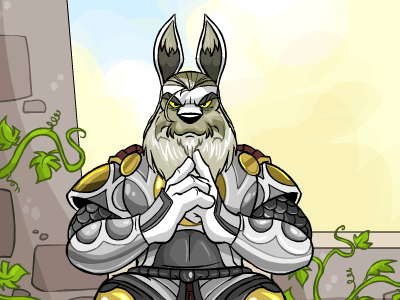 That's right! Prizes have finally been released. After a long and tedious wait, you can finally be rewarded with mini-prizes for your mini-efforts on the mini-plot. To claim prizes, click here for the council chamber. Once there, click on King Altador.
Below is what EVERYONE receives. You only receive prizes for completing the entire thing, and it's still completable! So get started if you haven't done so and get some free NP and items (and a cool sidebar) for your troubles.


5,000 Neopoints!


Royal Astronomer Trophy

Club President Super Plushie

They could have made separate ones, but this was cheaper.



The Way Windmills Work

Windmills do, in fact, work that way.



Hall of Heroes Play Set

With Limited Edition Miniature Gold-Plated Janitor!


Set of Four Commemorative Punch Club Pie Plates

Hang them on your wall... just dont talk about them.

And of course, an uber cool constellation sidebar.
You can also go back to King Altador daily to receive more prizes. It's something of a new daily, and it rewards people who have finished the plot earlier, as they get more and more prizes as the days go by. The first time you go there you will receive the Lenny - Finneus avatar as well:

Here's a partial list of what you can receive. It's basically random Altador and Lupe related items.
King Altador smiles at you as you enter. "In continuing memory of your great service to our land, I'd like to present you with a gift. It's only a small token of our appreciation, but we hope you will find it to your liking."
Alphabetical List of Prizes

200 NPs
250 NPs
300 NPs
350 NPs
400 NPs
450 NPs
500 NPs
1000 NPs
Altachuck
Altador Rug
Altador Stained Glass Window
Altadorian Bread
Altadorian Initiate Sword
Altadorian Practice Helmet
Blue Flotsam Plushie
Blue Kacheek Plushie
Chocolate Lupe Treat
Finneus Stained Glass Window
Fire Mote
Green Clam Shell
Green Cybunny Plushie
Hero Gyro
Inside the Mind of a Lupe
Ionic Bread
Lenny Crosswords
Lupe Snack Pack
Metallic Mote
Nectar of the Heroes
Purple Scallop Shell
Smoke Mote
The Lupe Pack
Tureen of Olives
Warriors Round Shield
Water Mote
Welcoming Lupe Gnome
Yellow Kougra Plushie
Yellow Lupe Plushie

If you have something that is not on our list, feel free to let us know!