Your jnAccount:
Log In
or
Register
| New to Jellyneo?
Click here!
Welcome to Jellyneo.net!
Welcome to Jellyneo, the #1 ad-free Neopets help site! We offer news and tips for the popular online game Neopets. Here's what you can find on the site:
You can also register a jnAccount; it's free and lets you access special features! (Find out more!)
Pick your news: Neopets News
| Crossword | JN Updates | Daily Puzzle
Kiko Day Roundup
Posted by Zelda
Posted on July 18, 2022, 1:07 pm NST
Wish for some luck at the lab ray—you might find your pet sporting this swirly new colour, released in celebration of Kiko Day today:
Mosaic
Music-loving pets can now sport a rock and roll look with these new Neopoint wearables: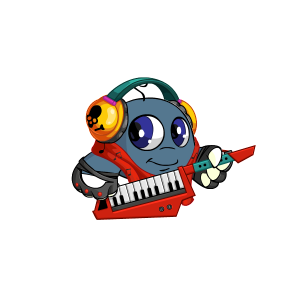 Faeries Hope Update
Posted by Herdy
Posted on July 18, 2022, 6:18 am NST
This morning a new update has been announced for Faerie's Hope, the match-3 game that entered beta at the start of the year!
This update contains:
1 Add new event Negg Tree
2 Add Mall limited packs
3 Add 200 new levels
4 Add 1 new chapter of main storyline
5 Add new costume of neopets
6 Many optimizations
Update:
The game is now live again!
Official NFT Ambassador Calls Neopians "Worse Than COVID"
Posted by Dave
Posted on July 16, 2022, 9:25 am NST
Earlier this week, the
Neopets Metaverse project
welcomed four official ambassadors who will work on behalf of the Neopets brand and NetDragon to promote the upcoming NFT game.
One of the new ambassadors, Code Cowboy, joined the /r/neopets Discord server and began posting in the NFT channel, engaging with and proselytizing to fellow Neopians there.
Ultimately, Code Cowboy was banned after making the following comment that Neopians were worse than COVID, a disease that has killed 6.3 million people worldwide:
In general, Code Cowboy spent his time in the /r/Neopets Discord trolling other Neopians and not exactly trying to make good faith outreach on behalf of the project:
Is this the type of "welcoming" ambassador you want working for you, Neopets?
We're calling for the immediate firing and disassociation of Code Cowboy.
His comments are reprehensible, and he's doing a disservice to the Neopets brand by showing up in a community space and bullying existing fans. He should not be given any official privilege to represent Neopets.
This is yet another incident in a long history of the Neopets NFT project being antagonistic to Neopets.com. The project continues to suck time and resources away from Neopets.com (official TNT employees who work on Neopets.com recently took time out of their work schedule to represent the Neopets Metaverse at an NFT conference). If you'd like to catch up on all the shenanigans and the project's warts, check out our NFT mini-site:
What do you think, fellow Neopians? Are you worse than COVID?
---
UPDATE:
The following comment was posted by Neopets Metaverse staff member Altador:
Hey all, this is Dominic from Neopets Metaverse. I see there's been some heated debate in this channel from one of our ambassadors. We built out the ambassador program as an opportunity for our community to participate in growing our vision. We see that we've fallen short and I assure you we are taking the necessary steps to ensure our ambassador communication falls in line with our broader vision.
I am sorry for any trouble or inconvenience caused. If there are any other concerns, please feel free to reach us at contactus@neopetsmeta.io
We are still awaiting to hear about the future of Code Cowboy's future as a Neopets representative.
---
UPDATE, 10:00 PM NST:
An
"announcement to the Neopets community"
has been posted by the Metaverse team.
The announcement lacks any sort of public apology to Neopians by any party, however, it confirms that Code Cowboy has been removed from the ambassador team and is no longer affiliated with the project. Going forward, ambassadors will now be required to "fall in line."
The full post:
Dear fellow Neopians,

We have recently been made aware of comments by one of our ambassadors. We have reviewed these comments and decided to address this below.

At Neopets Metaverse, we firmly believe in building peacefully toward Web3. We recently launched the ambassador program to align with this vision. (See our original ambassador program post here). It is important to note that Ambassadors are NOT employees or official representatives of Neopets Metaverse. It is an initiative to recognize active community members who wish to contribute to the broader Neopets Metaverse community.

In reviewing the recent activity, we assure you that we've taken the necessary steps to ensure all our ambassadors will fall in line with the broader vision with clearer guidelines for our ambassador roles moving forward.

In terms of the comments made by a particular ambassador, they have privately expressed their apologies to the Neopets Metaverse Team and the broader Neopets community, and have decided to step down.

We encourage everyone in the community to be inclusive and respectful towards each other as we condemn behaviors that do not align with our vision and values.

Let's peacefully build towards Web3!
Second Free NC Mall Birthday Cake
Posted by Herdy
Posted on July 13, 2022, 10:40 am NST
Another free cake has been released at the
NC Mall
to celebrate its 15th birthday!
Eating the cake will increase your Neopet's movement by 4, and grant the following item:
As with other NC Mall freebies, it is okay to claim this item on your side accounts.
Tuskaninny Day Roundup
Posted by Quail
Posted on July 12, 2022, 5:14 pm NST
To celebrate Tuskaninny Day, a new colour is now active!
8-Bit
This retro design was inspired by user
ziporen
!
An outfit inspired by
Senator Palpus
is active for Tuskaninnies: