Your jnAccount:
Log In
or
Register
| New to Jellyneo?
Click here!
Welcome to Jellyneo.net!
Welcome to Jellyneo, the #1 ad-free Neopets help site! We offer news and tips for the popular online game Neopets. Here's what you can find on the site:
You can also register a jnAccount; it's free and lets you access special features! (Find out more!)
Pick your news: Neopets News
| Crossword | JN Updates | Daily Puzzle | Altador Cup
January Recap: Wearables & Modeling
Posted by Rylon
Posted on February 6, 2022, 2:44 pm NST
Dr Sloth was the unlikely hero of this month's Neopoint wearable.
The final stockings of
Stocking Stufftacular
were filled!
Create the perfect look when using these filters from the
Fantastic Filters Gram
!
Get that frosty feeling with the
Frosted Winter Plum Mystery Capsule
!
Several new items were released on general sale at the NC Mall.
And as always, rounding out the month are the collectibles!
We still need a lot of these item previews for our
Wardrobe App
, so please head on over to our
Modeling Department
if you can lend a hand! Additionally there are also items that need a
Remodel
for updated assets or zoning. Your help and support ensures Wardrobe is up to date, and we really appreciate all your hard work!
Zafara Day Roundup
Posted by Zelda
Posted on February 3, 2022, 4:00 pm NST
Neopia's sneakiest Zafaras now have a colour to boost their hiding skills:
Stealthy
If your Zafara is more magically-minded, perhaps you should collect this
Kayla
-inspired outfit released for Zafara Day: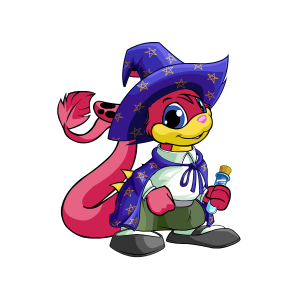 Sweetheart Grams
Posted by Quail
Posted on February 3, 2022, 12:37 pm NST
Sweetheart Grams have returned to the
NC Mall!
The first gram is now available:

These grams are also now available in 5- and 10-pack Bundles for the first time ever!
Special Note Again This Year:
In the new Beta Inventory, items are now grouped together rather than listed individually. For items like Sweetheart Grams, this makes it difficult to know if you have an LE-awarding gram, should you have multiple grams in your inventory at once. For the time being, you may wish to only have one gram in your inventory at a time, or use the
workaround
to access the pre-beta inventory.
There should be an additional two Grams released this year. The contents are currently still under wraps.
NFT News Updates
Posted by Dave
Posted on February 2, 2022, 2:27 pm NST
Not much too much has happened over the past couple months after the
Metaverse sale concluded
. But this past week, a few notable events have occurred that we wanted to wrap up in an update for you.
Neopets Metaverse Posts Roadmap
The Neopets Metaverse team has
posted a second roadmap
, this time including timelines for when some sort of game will enter alpha/beta testing, along with some specific financial capital goals.
In Q1 2022, the "basic gameplay" will be introduced, which as of now includes:
As a quick teaser, these elements include Neopets customizations for battling and cosmetic purposes, Neopets species, Neohomes, National Neopian Bank (treasury staking), mini-games (farming native tokens), Battledome (for Neopets to engage in battle), and the Neopets Metaverse marketplace.
Q2 2022 will introduce a trailer, giving an official "sneak peek" at the game. A private sale of native game tokens will also be held privately for strategic investors and advisors. A separate token offering will also occur for the public to buy in.
In Q3 2022, the alpha testing version of the Neopets Metaverse will launch.
In Q4 2022, new "GameFi elements" and land ownership will be introduced, allowing for an "open-world experience."
In 2023 "and beyond," the game will finally enter beta testing.
It seems that in general, this roadmap offers nothing new from the hastily posted
October 2021 roadmap
, apart from adding game development timelines (which seem unreasonably fast), along with promising to solicit more money.
---
Second Neopets NFT Project Still Coming to Quidd
You may remember back in October—or not, amongst all the Metaverse hubbub—that we posted about another
digital collectibles and NFT project coming to Quidd
featuring Neopets. The project was quickly suspended after the issues that arose from the Metaverse project.
However, in an
audio AMA
posted yesterday, February 1st, the CEO of Quidd softly confirmed that Neopets NFTs are still in the works.
He specifically gives a long explanation about how Quidd is much better suited to handle new NFT drops since they have been around since NFTs started, and would therefore be immune to the "it's only a cash grab!" backlash. He goes on to say another of Quidd's advantages is that they sell digital collectibles
first
, with the option to convert them into NFTs if the owner decides to.
---
Neopets Metaverse Featured in Crypto News Publication Coindesk
Lastly, just today, the Neopets Metaverse was featured in article published to Coindesk, a self-proclaimed "leader in cryptocurrency, Bitcoin, Ethereum, XRP, blockchain, DeFi, digital finance and Web 3.0 news."
And the article does not look good for the Neopets Metaverse—which is quite significant given this is coming from a crypto-focused publication in an industry that's all about hype and where FUD (fear, uncertainty, and doubt) is a bannable offense.
The author writes a well-researched summary of the controversy and chaos that ensued after the Neopets Metaverse project was announced, and we've learned a few new interesting nuggets as well.
Apparently, the original Metaverse team was given the kibosh back in December and replaced with new employees, as we learn in this passage about the current team being unable to answer a question about the project using Dress to Impress for creating NFTs:
In an interview with CoinDesk, project manager Danning Chen declined to comment on the [unauthorized usage of Dress to Impress], but sent a follow-up email from the project team saying the current Neopets Metaverse team was new, having made staffing changes in December 2021 after the sale of the NFTs.

"Some of the original team members that worked on the project have left already, we are looking into what happened," the email read.
After summarizing the recently posted roadmap (see above), we also learn that at least 5 new team members have been brought in to work on the Metaverse game:
These are lofty goals for a project that, according to Chen, currently has only five full-time team members.

The lack of resources appears evident with some cursory googling. A search for "cartoon fantasy village" pulls up the backdrop of the project's website, a Shutterstock image that can be licensed for $12. It's unclear if the team's current roster includes a digital artist.
Not looking good for a game as visual as Neopets when artists are still not spoken for on the team.
Take a read through of the full article below—we recommend it!
Island Builders Valentines Event
Posted by Herdy
Posted on February 2, 2022, 6:52 am NST
A limited time Valentines-themed event is running in the Island Builders app! Unlike the previous event at Christmas, no end date for the event has been advertised, but it will likely last over the Valentines period.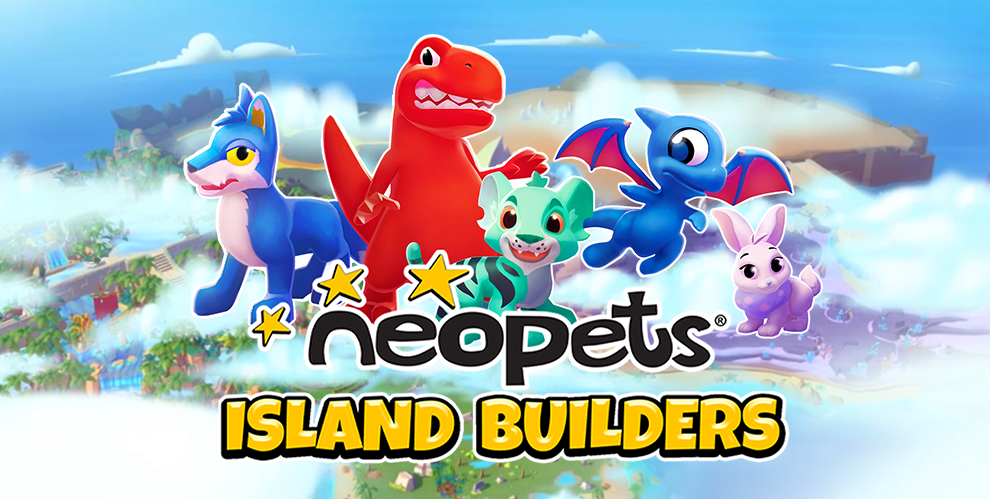 This quest starts with Ariel provided you have reached level 11 and have both the jungle and plateau unlocked. If you didn't previously build the festival plaza from the Christmas event, you will first have to construct it to continue with the quest chain. There are also new Premium Emporium items themed to Valentines Day available.
As always, Island Builders is only available in open beta for Android devices and remains in a closed beta for iOS devices. At the time of writing, the Valentines update does not appear to have been made live for the iOS closed beta, which will itself expire next week.
There are no new tie-ins to the Neopets site at this stage.
Special note:
This update also reveals that
Chief Honcho
has a husband, making him the first gay character in Neopets canon!