Your jnAccount:
Log In
or
Register
| New to Jellyneo?
Click here!
Site Updates
Pick your news: Neopets News
| Crossword | JN Updates | Daily Puzzle | Festival of Neggs
Happy 16th Birthday, Jellyneo!
Posted by Dave
Posted on August 22, 2020, 7:27 am NST
On August 22nd, 16 years ago, Jellyneo was born! And we've been very happy to be bringing you the latest Neopets news and help ever since. You can stop by Jellyneo any time to peruse a
complete Item Database
; visit the only destination on the 'net for
Neopian history and lore
; find a place to
try on any wearable
; reference the premier
guide to the Battledome
; search a unique, categorized listing of
over 137,000 Neopets images
; not to mention read a massive repository of guides and articles for
any Neopets feature you can probably think of
. And all of it is done to help you, our fellow Neopians.
To celebrate, we're excited to announce a few new features and enhancements we've been working on over the past month:
---
Magma Pool Time Checklist
Haven't tracked down your 10 minute
Magma Pool
time slot? We've got a
new tool
to help! Simply log in to your jnAccount (or sign up), and visit our new tool below to start checking off your time slots. Our tool goes minute-by-minute to help you narrow down your possibilities, and it even helps by automatically checking off some time slots that are impossible based off of the other times you've already checked.
You can find this tool in the future by visiting your
jnAccount service list
, or by visiting our
Magma Pool guide
.
---
Price Checker Tools: Negg Point Values
We've also updated all of our
Price Checker Tools
to include Negg Point trade-in values for any Negg that you can
trade in with Kari
. Hopefully this will help you figure out if you should trade-in or sell any Neggs you have laying around!
---
The Cyodrake's Gaze: Remastered
Continuing onward in our quest to preserve old Neopets storylines, we are excited to announce the next event series that we've remastered: The Cyodrake's Gaze!
Meet Captain Tuan and the crew members of the
Cyodrake's Gaze
after they've made port in Krawk Island's harbor—except for their navigator, who's gone missing after a late night storm.
As always, for more information on Flash retiring (and how to re-enable it in your web browser), see our
End of Flash Support
guide.
---
And that's it for our birthday update
!
Enjoy some cake, and here's to another 16 years of Neopets help!
Wardrobe Wars - Round 80 Results!
Posted by Rylon
Posted on August 20, 2020, 2:54 pm NST
The results of the latest
Wardrobe Wars
competition are finally here! Did your entry make it on to our
Wardrobe Hub
? Winners, keep an eye on your cabinets as you'll be receiving the
Wardrobe Wars Champion!
trophy in the next few days! We'll be back in September with the next round!
While you're in our
Wardrobe
, why not check out our
Modeling Department
to see if you can lend a hand with any of the item previews we're missing. We'll give you
points and trophies
for your jnAccount while you're there!
Item Database Maintenance
Posted by Dave
Posted on August 15, 2020, 2:15 pm NST
Complete! Our scheduled downtime is now complete. Thanks for your patience everyone!
UPDATE: Apologies, but our maintenance task is taking a little longer than anticipated. We are extending the downtime window to 9:30 PM NST. Things are going well so far—just taking a wee bit longer than anticipated.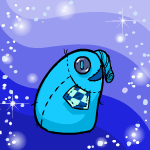 Hello all! I wanted to give you a heads up about some
Item Database
maintenance that we are planning to complete tonight,
Saturday, August 15th at 6:00 PM NST
. At that time, we will be taking the entire Item Database offline while we perform some changes to the database.
We are anticipating the downtime to last no longer than 3 hours, until
9:00 PM NST
9:30 PM NST
.
You may have noticed sporadic downtime around Jellyneo, especially involving our Wishlists service. We can't promise any guaranteed fixes, but we are hoping that this downtime will help put less strain on our database server and lead to less downtime. Thanks for your patience!
Wardrobe Wars: Usuki & Quiguki Dolls
Posted by Rylon
Posted on August 10, 2020, 2:29 pm NST
TROPHY UPDATE:
We've made a few changes behind the scenes, and the Wardrobe Wars trophy has been awarded to all winners prior to round 30 (when it was introduced). Additionally, the trophies now stack! If you've won multiple times, you'll now see a
x2
(or equivalent) over the trophy in your cabinet. Congrats to all new trophy awardees, and check out the stacked trophy in action at
RoshChodesh's trophy cabinet
, who has the highest number of wins so far!
Wardrobe Wars is back - and better than ever! If you're not familiar, Wardrobe Wars is a monthly themed customization contest, with the winners receiving a trophy and being featured in the
Wardrobe Hub
!
What do I need to do?
Register for a jnAccount on our main site.
Head on over to our Wardrobe App, and start customising a pet to the theme!
When finished, save the outfit, using the appropriately-named "Save Outfit" button and copy the link for the next step. (And rename your outfit to match the theme.)
Visit the Wardrobe Wars entry submission form and fill out the three required fields. (via Google forms)
Submissions will be open until the
17th at 11:59PM NST
, after which the entries will be reviewed, and those selected will be uploaded to our carousel on the 20th! Winners also receive the shiny trophy at the top of this post. You may submit as many outfits as you'd like.
This month's theme is titled
Usuki & Quiguki Dolls
! It's con time! Come up with your best Usuki/Quiguki doll or playset-inspired customisation. Your entry must be either an Usul or Quiggle (painted Usuki or Quiguki if feasible), and ideally inspired by a current item (be sure to let us know which in the name of your outfit!).
We're also taking suggestions of themes for future rounds of Wardrobe Wars, so please submit any ideas you may have alongside your entry.
If you happen to come across an item that should be in Wardrobe but doesn't appear, please
submit a bug report
so we can look into it.
Best of luck!
Volunteer for Jellyneo!
Posted by Dave
Posted on August 9, 2020, 11:17 am NST

We're looking to add a wide varierty of new volunteers to help out behind the scenes across Jellyneo! We currently have open positions for our
Item Database
,
Image Emporium
,
Battlepedia
, Graphics department, and Content departments.
Applications are open now through
Monday, August 17th
Wednesday, August 19th. You can find all of the details on the
Join Jellyneo
page. We've updated our guidelines and requirements a bit, so if you were interested in the past, be sure to read over them again.
---
Not interested in becoming a full volunteer?
We've had a number of requests over the years from visitors asking how they can contribute to Jellyneo. Joining our volunteer staff is one of those ways, but is understandably a larger commitment than most are willing. So, we've put together a list of small projects and tasks that you can help out with!
From writing an article about a topic we don't cover, or simply modeling some wearables, we have a wide range of tasks that anyone can help with.
Check out our
Contribute to Jellyneo page
for more information: