Your jnAccount:
Log In
or
Register
| New to Jellyneo?
Click here!
Site Updates
Pick your news: Neopets News
| Crossword | JN Updates | Daily Puzzle | Advent
It's Jordle... with Jordie!
Posted by Dave
Posted on February 17, 2022, 12:50 pm NST
You've heard of Wordle... but how about Jordle? With Jordie!?
Jordle with Jordie
is a Neopian-themed word game created by Jellyneo. Each day, guess the 5-letter Jordle word within 6 tries. With each guess, you'll receive an indication on how close you are. Along the way, Jordie may pop in with some encouragement, too!
Our puzzles (and guessable word dictionary!) are Neopian-based, so petpets, Neopets, paint brush colours, characters names, and more are included! (Real-world words are all in there, too.)
A new Jordle will appear each day at midnight NST. Make sure you're
logged in to your jnAccount
to have your progress saved.
Can you guess today's Jordle!? Post your results in the comments!
JN Server Update
Posted by Dave
Posted on January 21, 2022, 5:30 pm NST
Hello, all! Just a quick update about visiting Jellyneo.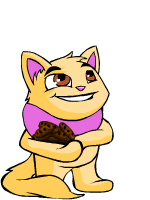 You may have noticed some weird issues with staying logged in to your jnAccount over the past week, particularly if you use Firefox 96.0 or newer. We have rolled out some updates across JN to address these issues, and we believe they
should
be fixed.
As part of this, you may need to click
Log Out
and then log back into your jnAccount again.
Please let us know if you have any issues with your account, either by dropping a comment on this post, or tell us privately using our
jnAccount Issues form
!
Thanks!
Trivia Challenge Results
Posted by Dave
Posted on January 3, 2022, 11:36 am NST
Congratulations to all 1,100 visitors who participated in this year's
December Trivia Challenge
! 286 of you rose to the challenge to answer all 8 out of 8 correctly.
Trophies have been awarded, so if you participated by answering at least one question correctly, check out your jnAccount trophy cabinet!
Everyone who answered at least one question correct also received a jnAccount trophy cabinet theme to claim.
Claim it now!
If you got all 8 of 8 questions, then you received two cabinet claims!
And if you were curious to see what the answers (and where you could find them)...
Happy New Year!
Posted by Dave
Posted on December 31, 2021, 8:59 pm NST
From all of us at Jellyneo:
Happy Holidays, from the JN Staff!
Posted by Dave
Posted on December 24, 2021, 9:14 am NST
Herp derp...
Some of you may have encountered an incorrect trivia question this morning. As of 12/26 7:00 AM NST, we've corrected it and apologize for the blunder. Since this is our "true or false" day, you may have answered the "wrong" one and got the "correct!" response. In which case there's nothing else you need to do—you're good to go! For those who haven't answered yet... well get on it! You've got two answers to choose from and you have unlimited guesses each day!
From all of us at Jellyneo...
---
Don't forget:
December
Trivia
returns to our homepage on the 26th. Check for a new question daily between 12/26 through 1/2, and answer all 8 for a shiny new trophy in your jnAccount trophy cabinet.