Your jnAccount:
Log In
or
Register
| New to Jellyneo?
Click here!
Trouble in Brightvale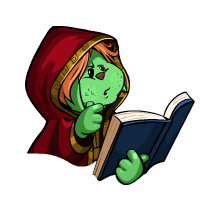 There's trouble in Brightvale! On August 22, 2018, mysterious blue portals began appearing across Neopia, along with a wizard named Magon who claimed to be responsible.
On August 27, 2018, we learned that the portals are intended for travel into the future. However, Magon isn't quite sure of all the ramifications of sending Neopets through the portals. It's our job to test them out and report back with the results of the experiments.
This event runs until September 3, 2018 at 11:59 PM NST. You may participate in the event every 6 hours, regardless of when you start, up to 4 times per day. There is also an FAQ available.
Getting Started
To begin, visit the main Brightvale page and talk to Magon at the bottom of the screen. He'll explain a little bit about what's going on and how you can help.
Towards the end of his conversation, you'll also receive the Brightvale site theme for signing up to participate.
When he offers, jump through the giant blue portal. If your Neopet is unconverted, then you will need to choose another Neopet to participate in this event.
WARNING:
Before you jump through a portal, consider that there are side effects such as your Neopet changing colour, gaining stats, losing stats, and becoming sick. These will only apply to your
active
Neopet, so visit
Quick Ref
and choose the right Neopet. (See below for more details on these effects and potential reversal.)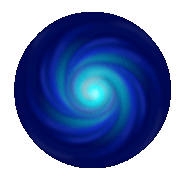 Magon will ask you to report back, and to do so, simply head back to Brightvale again. Magon will be waiting for you with a prize and an experiment log:
You can jump through a portal once every 6 hours, and a timer will appear with your experiment log to indicate when your next jump is.
Prizes
For jumping through a portal every 6 hours, your Neopet or inventory will be affected in some way (see list below), along with receiving an item prize from Magon.
Effects
The following effects have been documented so far:
Nothing happens.
Your Neopet changes colours (Blue, Green, Invisible, Mutant, Red, Speckled, Yellow, Zombie—no new Paint Brush clothes are added to your closet, however)
Agility/Movement stat decrease (10% of your current stat)
Defence stat decrease (10% of your current stat)
HP stats decrease (10% of your current stat)
Intelligence stat decrease (10% of your current stat)
Strength stat decrease (10% of your current stat)
Hunger level increases or decreases
Your Neopet contracts a disease (Achy Head, Bloaty Belly, Bloaty Feet, Blurred Vision, Bubbles, Cricky Neck, Fuzzitus)
Your Neopet will return to their original state, with all colour changes, stat changes, and sicknesses back to what they were previously (in addition, if you have had multiple Neopets jump through the portal, all of those Neopets will have their trials reversed—not just the last Neopet that jumped)
An item will disappear from your inventory
Did something happen to your Neopet that was not listed above? Please let us know!
Reversal of Effects
During the event, your Neopet could have its effects reversed in two ways:
Receive the [pet name] has gone back to their earlier state. result from jumping through a portal. This would reverse all stat decreases, diseases, and colour changes.
Jumping through a portal to complete another trial would cure your Neopet of the sickness it may have previously received.
Whenever a stat decrease was reversed, the amount taken away was simply added back onto your Neopets' current stat value. This meant that any training via the Lab Ray or training schools remained in place.
At the conclusion of the event, Magon did as promised and reversed all effects when you visited him in Brightvale:
Well, thank you for all your help! I hope you find another worthy project to help out with now that I'm discontinuing mine. Yes, yes of course! I will remove all traces of those unfortunate side effects immediately! Thank you once again, my friend.
All effects sustained during the event were reversed after you saw that dialogue. Neopians were not able to choose which effects to keep or reverse—it was simply all of them.
Item Prizes
For jumping through a portal, you'll receive one of the following items, along with one of the effects describe above:
In addition to the prizes above, you could also receive one of the following items, which were exclusive to this event:
Exclusive Portal Jumping Prizes
Receive a prize not listed above? Please let us know!
Blank Tomes (Neocash)
In addition to the event steps above, you'll receive one blank tome for each day that you participate in the event. The tomes can only be read with a special lens available for sale in the NC Mall:
For deciphering a tome with a Magic Lens, you'll receive one Neocash item:
Blank Violet Tome
Blank Maroon Tome
Blank Green Tome
Blank Blue Tome
Blank Yellow Tome
Blank Black Tome
Blank Grey Tome