Your jnAccount:
Log In
or
Register
| New to Jellyneo?
Click here!
Limited and Restricted Neopets
The Neopets site boasts 55 different species of pet for you to own; to obtain a few of them, though, you'll have to work a little bit harder than usual. In particular, getting a Krawk, a Lutari or a Draik can be a bit tricky, so much so that we've given them their own guides. Click on the images below to be taken to a specific guide for the Krawk, the Lutari or the Draik.
Creating A Pet On Its Day
Each species of pet has its own special day to commemorate the day that species first appeared in Neopia. On this day and the day after, limited species will be creatable at the Create-a-Pet page.
Ever since the conversion of the Create-a-Pet page to the mobile-friendly layout on May 12, 2021, limited species are adoptable in unlimited quantities all day on these two days; there is no longer any need to wait for batches to be manually released by TNT. Despite being available for two days, the Create-a-Pet page will show a sticker counting down the hours to the end of the day on both days.
Creatable Dates for Limited Species
Tonu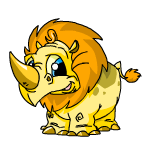 February
21st & 22nd
Chomby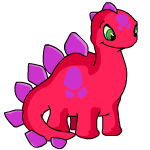 March
22nd & 23rd
Lutari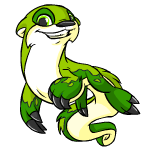 April
19th & 20th
Cybunny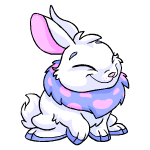 April
27th & 28th
Hissi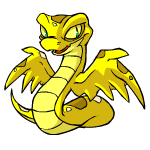 May
4th & 5th
Koi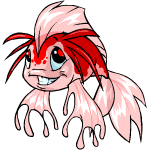 May
25th & 26th
Kiko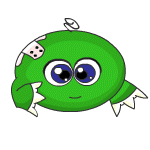 July
17th & 18th
Ruki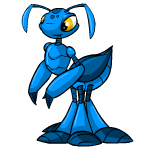 July
29th & 30th
Poogle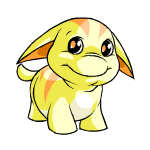 September
19th & 20th
Jetsam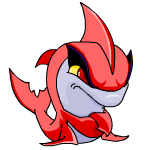 October
16th & 17th
Rukis were originally released in 2004 as a normal species. On November 11, 2014, the Ruki became a limited species when the Vandagyre was introduced to Neopets.
Exceptions
Draiks and Krawks are not released on their pet days; TNT seem to want to keep the creation of these two species as a special experience. Instead, Draiks must be created using a Draik egg, and Krawks can only be created through the Fungus Caves.
A glitch in the pet creation system on Draik Day in Year Eleven meant that a very small number of players were temporarily able to create Draiks in the early hours of that morning. This error was corrected within a few hours.
Previous Release Method
Prior to the Create-a-Pet update on May 12, 2021, TNT would "release" a finite number of pets at random times throughout the day in groups of about 1,000; once they are released, the option to create one would be made available at the Create a Neopet page only until enough have been created for the current batch to run out.
Because these required manual release, it was not even guaranteed that any would be released; this was often the case for Lutari in particular. There's was no way of telling in advance whether TNT will decide to release any Lutari on their day.
By checking the Top Neopets page, you could see how many of each pet exist in Neopia:
The number in brackets is the number of pets that TNT had released; the number outside the brackets is the number of that pet which had been created (not including any pets that have been zapped by the lab ray or morphed). When a certain pet was available to be created, the number in the brackets will be higher than the number outside of it; that was the cue to run and create one while you could. However, as you can see with the number of Cybunnies in the above screenie, the numbers were sometimes a little inaccurate, and it could look like there were still pets available to be created when there aren't.
Unlike the other Limited Edition pets, Tonus used to have a special release method: a batch was released every time the Giant Omelette is completely devoured, but only 50 at a time! This no longer occurs after the Create-a-Pet page was updated.
Other Ways To Get A Rare Pet
If you're feeling a bit impatient, don't despair! There are alternative ways of getting your dream pet.
Magical Items
If you don't mind changing the species of one of your existing Neopets, there are plenty of items you can use to do so. The most obvious course of action is to use a Morphing Potion, which will instantly change your pet to the colour and species listed in its name (for instance, an Orange Koi Morphing Potion to produce an Orange Koi). If you don't mind a Mutant Neopet, or are planning to paint your new rare pet anyway, you could use a Transmogrification Potion. There are also Magical Plushies available for certain colours and species. Alternatively, the Mysterious Swirly Potion will produce a random Limited Edition pet. You can read more about how and when to use all these items here.
The Lab Ray
As well as changing your pet's colour and altering their stats in the Battledome, the Lab Ray can also change your pet's species. All limited species except Draik, Krawk, and Tonu can be obtained at the lab.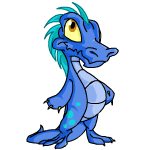 I have the Wooden Spoon award for a reason, you know!
Adoption and Trading
Every now and then someone will place a limited species pet in the Pound to find a new home. You're welcome to adopt these homeless Neopets, but since rare species are very popular, you may have to be quick!
If randomly searching the Pound doesn't suit you, you might be able to find someone looking for a home for a rare pet on the Neopian Pound Neoboard. Whether you decide to adopt a foster pet or swap pets with another user, you can read more about what to do in our adoption and trading guide.
Help us improve!
Did you find what you were looking for on this page?
This article was written by: Weepit & Dream