Your jnAccount:
Log In
or
Register
| New to Jellyneo?
Click here!
The Soup Kitchen
The Soup Kitchen is a place to go if you are a Neopian with under 3,000 NP. The Soup Faerie counts your wealth to see if your pets are eligible to eat for free.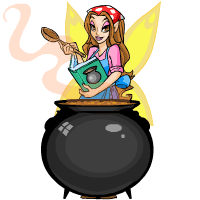 Requirements to Eat
In order to eat at the Soup Kitchen, you must have a combined amount of under 3,000 NP. This includes any of your Neopoints in the bank, on hand, and in your shop till. (Neopoints tied up in other places, such as a Trading Post lot offer, do not count towards this.) If your account has under 3,000 NP, then you may feed your pets for free.
After eating, your pet will have a comment to share about their experience:
AIEE!!! This Cornupepper soup is extremely hot!
But there is no soup in this bowl... ohhhh, it's invisible soup!
Ewwww... asparagus and chutney soup isn't that nice...
Golden Juppie Soup, I didn't think such a thing existed!
Mmmmmmmm Chicken and Vegetable, my fave!
Mmmmmmmm Potato and Leek - you're the best!!
Mmmmmmmm thanks I needed that!
Negg Soup, lovely!
Starberry Soup - My Favourite!
Thanks!!! I needed that!
Thanks I was really hungry
That is some fine tasting soup!
This vegetable soup is nice, but why is there a lump of dung floating in it?!
Turnip Broth... thats my favourite kind :)
Two in a Bowl Mushroom and Chokato - wow!
Well I really wanted Minestrone, but that will do.
Yum Yum!!! Lamb Broth Rules!!!
TNT has confirmed in the editorial that you are allowed to use the Soup Kitchen on all of your accounts, including side accounts.
For Richer Neopians
If you have more than 3,000 NP and you wish to use the Soup Faerie's services, you can get around the NP requirement by setting up a junk trade on one of your side accounts and bidding as much NP on it as possible from your main account. The Soup Faerie does not count Neopoints you have tied up in trades.
You don't actually need to complete the trade for this to work. You may withdraw your offer after you get your free helping of soup.
Faerie Festival
The Faerie Festival is an annual theme day on September 20. Prior to 2018, during the Faerie Festival the Soup Faerie allowed you to feed your pets at the Soup Kitchen no matter how many NP you had. However, this no longer seems to occur. It is unknown if this is intentional or a glitch.
Avatar
As if having a pet with a full tummy wasn't reason enough to visit, there is also an avatar you can earn from taking your pets on a trip to the Soup Kitchen:
Soup Faerie
Random when you feed your Neopet at the Soup Kitchen.
Released: August 18, 2003
Help us improve!
Did you find what you were looking for on this page?
This article was written by: Emily