Your jnAccount:
Log In
or
Register
| New to Jellyneo?
Click here!
Sloth's Invasion Tax
Dr. Sloth, Neopia's perennial villain, has taken to wandering around making sure Neopians have settled imagined tax debts to his dubious government's next invasion effort.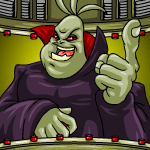 Dr. Sloth says, "Taxes are the lifeblood of government and no taxpayer should be permitted to escape the payment of his just share of the burden of contributing thereto."
Getting the Sloth Tax
Unlike in the real world, where paying taxes generally occurs at specific times or for specific activities, Dr. Sloth only collects taxes randomly through a Random Event.
The event will display the following message.
Dr. Sloth has his "associates" take 20% of your Neopoints away to support his next Neopian invasion effort.
The Tax
As shown above, Dr. Sloth will take 20% of your on-hand Neopoints. Any Neopoints you have in the bank, your shop till, stock market, trading post offers, auction bids, or anywhere else you can have Neopoints tied up are all safe from taxation.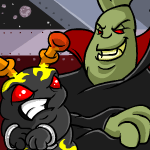 Refusal to pay taxes is the primary duty of the citizen!
High Scores
Dr. Sloth's tax has a high score table. The "score" on the table is equal to the amount of Neopoints that Dr. Sloth claims from you.



Unlike most high scores tables, where you can attempt to get a trophy by proactively playing a game, the Dr. Sloth's Tax trophies are a matter of waiting. You will simply need to peruse the site with a large amount of Neopoints out on hand.
To minimize your potential losses, check out the high scores to see where the current thresholds are. If getting a gold trophy will require losing 100,000 NP, then keep out at least 100,000 / 20% = 500,000 NP, but not much more. Beware that there are other random events that will take a percentage of your Neopoints and don't even have a high score table!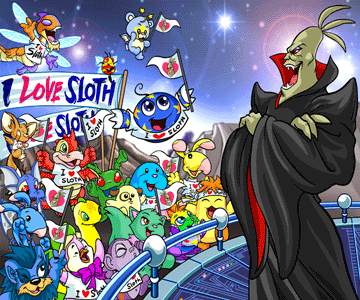 The power to tax is the power to destroy.
High Scores Patterns
Because a user can only ever be taxed randomly, the high scores table can fill up slowly, and the thresholds will increase steadily through the month. If you are trying to avoid losing too many Neopoints, then you should only keep enough Neopoints out for a trophy earlier in the month; if you want a trophy at any cost, then make sure to check the high scores tables frequently to ensure you have enough Neopoints out to earn it!
Below are graphs depicting the average minimum score required for a gold, silver, or bronze trophy in the Sloth Tax high score table. Scores from July 2019 through January 2021 were used to get an average.
As the month goes on, you will need to carry more Neopoints on-hand to have a chance at achieving the trophy you want. For example, on the 5th of the month, the gold trophy score minimum averages at 373,280 NP, meaning you'd need to carry at least 373,280 NP / 20% = 1,866,400 NP to get gold. By the 25th, the gold trophy requires on average 1,911,155 NP to be stolen, meaning you'll need to carry at least 1,911,155 NP / 20% = 9,555,775 NP on hand!
Help us improve!
Did you find what you were looking for on this page?
This article was written by: Kenny