Your jnAccount:
Log In
or
Register
| New to Jellyneo?
Click here!
Petpet Park Mini-Plot
Petpet Park Mini-Plot Coverage by Jellyneo
Operation Petpet Park : Mission One
The Petpet Park Mini-Plot is now over!
You cannot complete the missions anymore!

The first mission in the Petpet Park Mini-Plot, Operation Petpet Park, has begun! To officially get started, click the green paw print in the Petpet Park flash logo in the upper left hand corner of the main celebration page (see the non-shaded part below).


Next, read Weltrude's welcome and click the mission one icon to read the first chapter comic and then proceed on your mission! In the comic, you'll get some background information on how the celebration planning is going, and then you'll get to find out the details of Weltrude's second "job." ;)
After getting briefed, you will be on a mission to make sure that the Drym makes it safely to Neopia from Petaria, a world that is solely inhabited by Petpets. To do so, you will have to travel to the caves inside of Terror Mountain.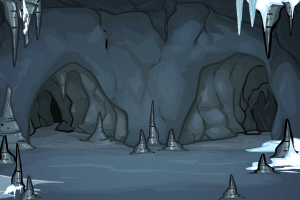 To navigate, simply click on either the left or right path. The path you need to take to get to the Petaria portal is Right, Left, Left, Right, Left, Right.
If you make any wrong turns on the way, you'll be faced with a pack of wild Snowbeasts! (So be sure to follow our Snowbeast-free instructions above. :P)
Upon reaching the end of the caves, you'll come upon the Petaria portal. Click the button twice to open it and see the Drym through safely!

Good work on retrieving that Drym, Agent.
Continue onto mission two of the mini-plot!