The Neopies Awards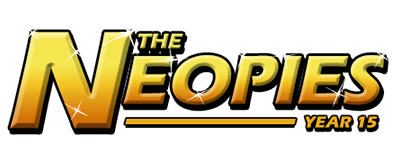 The Sixth Annual Neopies - 2014
The Neopies are voted on each January by Neopians to determine the best (and worst) from the previous Neopian year. Select categories are presented by TNT, and the Neopies Host will present you with the finalists in each category.
You have 3 days to vote in each category before the winner is announced. Visit the official Neopies FAQ for the voting rules.
The Finalists and Winners
Here is a list of the finalists in each category, with the winner highlighted in yellow.
Voting Rewards
For submitting your vote each day, you will be randomly awarded one of the following items.
For voting every day in the 6th Annual Neopies, you will receive the following prize.