Your jnAccount:
Log In
or
Register
| New to Jellyneo?
Click here!
The Neopian Year
Just like our own home planet, the world of Neopia has a 365-day year composed of twelve months. However, there are some important differences, as well as a lot of special occasions that don't take place on Earth at all! There's no need to be confused, though. Read on for your guide to everything calendar-related, as well as some great events you won't want to miss!
Neopian Years and Months
Like Earth years, Neopian years are numbered. Although work on the Neopets.com concept is said to have begun in 1997, the site was first opened to the public late in 1999, which became known as Year One.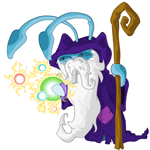 Aye, Year One, I remember it well...
Neopian years are divided up into twelve months, each known as the "Month of [Verb]". It's standard to use only the verb to refer to the month when giving dates, and to use the abbreviation "Y" for "year".
For example, 9th May 2005, would be known in Neopia as the 9th day of Hunting, Y7. In practice, most Neopians switch between the two date formats according to what's most convenient.
Years
Neopets began its recorded history in Year 1, which corresponds to 1999. Below is a table of the years:
Year Matching
| | |
| --- | --- |
| Real Life Year | Neopian Year |
| 1999 | Year 1 |
| 2000 | Year 2 |
| 2001 | Year 3 |
| 2002 | Year 4 |
| 2003 | Year 5 |
| 2004 | Year 6 |
| 2005 | Year 7 |
| 2006 | Year 8 |
| 2007 | Year 9 |
| 2008 | Year 10 |
| 2009 | Year 11 |
| 2010 | Year 12 |
| 2011 | Year 13 |
| 2012 | Year 14 |
| 2013 | Year 15 |
| 2014 | Year 16 |
| 2015 | Year 17 |
| 2016 | Year 18 |
| 2017 | Year 19 |
| 2018 | Year 20 |
| 2019 | Year 21 |
| 2020 | Year 22 |
| 2021 | Year 23 |
| 2022 | Year 24 |
| 2023 | Year 25 |
A Neopian Calendar
While some events in Neopia happen only once or at unpredictable times, others tend to fall on or around the same date every year.
Pet days are among the commonest events, and it's easy to see why -- every one of the fifty-five species of pet in Neopia has its own festival day. These days have a variety of names, from the Acara Aquatic Festival to the Chomby Carnival; they mostly fall on the anniversary of the species' first introduction to Neopia, although in some cases this is not possible due to clashes with other events. On a pet's festival day, TNT will typically announce at least one new colour (usually two) available for that pet, as well as several new items themed around that species. The Art Gallery and Poetry Contest winners for that day may also be related to the pet species being celebrated. Finally, Cap'n Threelegs at the Swashbuckling Academy will offer free training to all pets of that species (unless they are enrolled on other courses, or too high-level for him to train).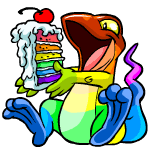 Celebrating with cake is optional. But tasty.
Neopets has its own calendar, but it doesn't cover a lot of the special occasions that have become regular fixtures in the Neopian year, or let players know what to expect out of the odder-sounding anniversaries and celebrations. That's why we've put together this more detailed calendar of Neopian events. If you want to know what you'll be able to celebrate in the next few weeks or months, look no further!
Month of Sleeping (January)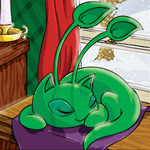 This is the start of the year, but with the previous year still fresh in everyone's minds, the Month of Sleeping has traditionally been the time for the Neopie Awards. These fun (and often silly) polls look back on the most memorable events of the past twelve months. Each day, you can vote for the best event, item, character or redesign in a chosen category, such as Best New Paint Brush or Best Neocash-Related Event. Who and what will take the trophy? It's up to you!
1st -- New Year's Day. The new Neopian year begins and the Advent Calendar closes.
3rd -- Aisha Day
6th -- Annual Gnorbu Shearing Day (a.k.a. Gnorbu Day)
11th -- Festival of Buzz (a.k.a. Buzz Day)
14th -- Sloth Appreciation Day, a day dedicated to one of Neopia's most notorious villains. The "I ♥ Sloth" secret avatar is only available today.
16th -- Elephante Day
29th -- Kacheek Day
Month of Awakening (February)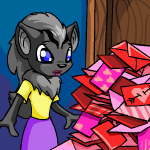 With Valentine's Day falling on the 14th, the NC Mall often gets into the spirit of sweet gestures and glitzy gifts by giving away free goodie bags. Keep an eye out for them throughout the first half of this month.
3rd -- Zafara Day
4th -- Jhudora Day -- a celebration of everyone's favourite Dark Faerie. The "Evil Jhudora" secret avatar is only available today. Meanwhile, Illusen's quests cannot be completed.
12th -- Lenny Festival (a.k.a. Lenny Day)
14th -- Valentine's Day
18th -- Chocolate Chia Day (a.k.a. Chia Day)
21st -- Tonu Day
22nd -- Mynci Day
Month of Running (March)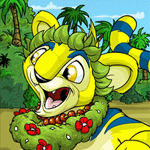 This month, the festival of Gadgadsbogen celebrates the arrival of brand new types of fruit on Mystery Island. There are no activities for this event, but lots of new fruit-related items will be released, while older fruits and berries will be retired. You can get the "Gadgadsbogen!" secret avatar on the 4th day of this month by reading this legend about the festival.
If you're a Flash gamer, you can test your abilities in the Daily Dare challenge, often held during this month. Games master AAA and his sister Abigail challenge players to beat their scores in a different game every day. Hardcore gamers will try to beat AAA for the most valuable daily prizes and a shiny trophy; more casual players might want to try beating Abigail's scores instead.
2nd -- Uni Day
3rd -- This day's new features are always cancelled, allegedly due to lack of interest. It's actually a sort of ironic holiday marking the anniversary of an improvement to the news updating system.
6th -- Gelert Day
14th -- Scorchio Day
17th -- Illusen Day -- a celebration of the Earth Faerie who watches over Meridell. The "Illusen Doll" secret avatar is only available today. Meanwhile, Jhudora's quests cannot be completed.
22nd -- Chomby Carnival (a.k.a. Chomby Day)
Month of Eating (April)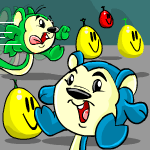 During this month, the Negg Faerie, Kari, leaves her Neggery and hides plastic Neggs around Neopia for a site-wide treasure hunt known as the Festival of Neggs. By finding the Neggs she hides every day, you can win all sorts of interesting prizes!
1st -- April Fools' Day. Nobody knows what will happen on this day, but it's likely that the Neopets Team will find all sorts of strange ways to alarm and amuse players. Don't believe everything you read!
2nd -- Shoyru Day
14th -- Grey Day. This day would be a celebration of all things grey if that colour didn't always stand for sadness and apathy. Some new grey items and/or pets may be cause for some half-hearted smiles, though.
16th -- Krawk Day. Krawks are not released on this day; they still have to be created using Krawk Petpets in the usual way.
19th -- Lutari Day. Lutari, normally only available through morphing potions or the lab, may or may not be available to create on this day.
22nd -- Kougra Day
27th -- The Cybunny Carnival (a.k.a. Cybunny Day)
Month of Hunting (May)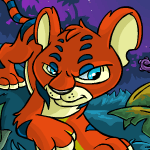 2nd -- Lupe Day
4th -- Hissi Day
12th -- Tyrannian Victory Day. Originally a celebration of Tyrannians' triumph over the monsters that once threatened their homeland, this day has become a festival in honour of all things Tyrannian. Expect new Tyrannian pet colours and items, and possibly a bit of "ugga ugg" language as you go about your day.
14th -- Moehog Day
25th -- Koi Day
28th -- Yurble Day
Month of Relaxing (June)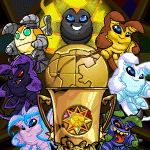 The start of summer is kickoff time for the year's most popular sporting event, the Altador Cup! Pick your team from among the Neopian regions, then get over to the Altador Colosseum to play the great game of Yooyuball (or help out in other ways, such as serving slushies or just making some noise). Be sure to drop by Jellyneo for our annual Staff Tournament, too!
2nd -- Fyora Day -- a tribute to the Queen of Faeries. Expect Fyora-themed items to be released, and perhaps a special issue of the Neopian Times.
6th -- JubJub Day
8th -- Petpet Appreciation Day. Today's new items, spotlights and New Features will be dedicated to Petpets of all shapes and sizes.
13th -- Quiggle Day
15th -- Nimmo Day
19th -- Kau Day
28th -- Acara Aquatic Festival (a.k.a. Acara Day)
Month of Swimming (July)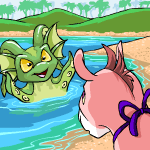 3rd -- Flotsam Day
9th -- Coltzan Day -- a tribute to the Lost Desert's deceased King.
11th -- Ixi Day
12th -- Tuskaninny Day
17th -- Kiko Day
26th -- Peophin Day
29th -- Ruki Day
30th -- Discovery of Meridell Day -- lots of new Meridell-themed items to celebrate the anniversary of the land's discovery.
Month of Hiding (August)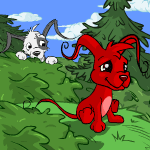 8th -- Blumaroo Day
11th -- Discovery of Brightvale Day. Marking Brightvale's introduction to Neopia as a separate country from Meridell, this day will provide lots of Brightvale-themed items and pictures in the News. (Sadly, no free books.)
18th -- Meerca Day
20th -- Usukicon! Officially known as the Annual Usuki Doll Convention, this is a day to celebrate the popular Usul-shaped dolls known as Usukis. Although Usukicon is described as a big public event, so far TNT have never made any actual activities to participate in for this day. There are always new Usukis and themed goodie bags to look out for in the shops, though.
24th -- Grundo Independence Day (a.k.a. Grundo Day)
25th -- Mutant Day -- a day to celebrate this often hated and feared pet colour, with themed items and usually at least one new Transmogrification Potion released.
29th -- Kyrii Day
Month of Gathering (September)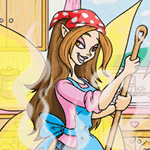 This month's Faerie Festival spreads a little magic to Neopian users. Past Festivals have varied from a single day of Faerie-themed celebration to item giveaways lasting two weeks or more. Keep an eye on New Features to see what Neopia's magical guardians are doing this year!
9th -- Draik Day. Draiks are not released on this day; they still have to be hatched at the Draik Nest.
13th -- Techo Day
15th -- The Annual Chocolate Ball. In the Neopedia, this is described as an exclusive high-society party that can only be attended by invitation. This may explain why there are no activities to participate in. TNT will usually release lots of new chocolate items, and more recently, designs for Chocolate Neopets.
19th -- Poogle Parade (a.k.a. Poogle Day). Bizarrely, this is also the annual date for Pirate Day, so the news is generally full of items and contest entries themed around both Poogles and pirates. The Neoboard filters are often changed to give a bit of a piratey feel to users' conversations, with words like "aye" and "pieces of eight" replacing "yes" and "Neopoints". A little frustrating at times, but also rather funny!
20th -- The main day of the Faerie Festival. You can visit the Healing Springs and Soup Faerie on this day for complete healing and free food, regardless of how much money you own.
23rd -- The Annual Gormball Championship gives double the prizes for playing Gormball. A new NPC championship winner will also be announced.
25th -- Skeith Day
Month of Collecting (October)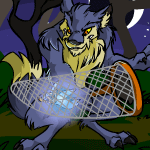 This month is devoted to the Haunted Woods, home of everything spooky. Special events and celebrations often take place in this creepy little town for some or all of the month, offering item giveaways and special treasure-hunt quests.
4th -- Grarrl Day
10th -- Eyrie Day
13th -- Bori Day
16th -- Jetsam Day
23rd -- Symol Day -- for some reason, today is dedicated to these cute Petpets. New or bonus prizes may show up at the Symol Hole.
26th -- Korbat Day
31st -- The darkest night in Neopia: Hallowe'en! Expect some spooky new pet colours and possibly an extra-special quest or two as Neopians celebrate everything evil, sinister and monstrous. Be sure to visit the Woods at one minute to midnight to get the Haunted Woods Site Theme.
Month of Storing (November)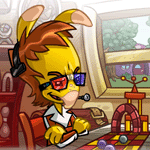 AAA's Gamesmaster's Challenge often shows up around this time of year, providing a bit of excitement and challenge for the increasingly dark and damp autumn days. Like Daily Dare, this event challenges Flash gamers to demonstrate their skills in a whole variety of games, with prizes for the successful.
3rd -- Slorg Day. Like Symol Day, this is a day devoted to a particular species of Petpet. Expect lots of slimy items in the News...
8th -- Pteri Flying Championships (a.k.a. Pteri Day)
12th -- Vandagyre Day
15th -- Neopets' Official Birthday! The anniversary of the site's opening day back in Year One, this is perhaps the biggest celebration of the Neopian year. There are usually all kinds of special treats and perks, such as game scores, automatic adblock for non-Premium members, free spins on the Wheel of Excitement, and item giveaways -- some of them lasting several days!
27th -- Usul Skiing Season Opening Day (a.k.a. Usul Day)
29th -- Xweetok Day
Month of Celebrating (December)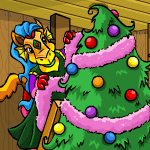 With two big events -- the Day of Giving and New Year's Eve -- to look forward to, this entire month is one big celebration. The inhabitants of Happy Valley have recently started organising an annual Winter Starlight Festival that lasts all month; the main attraction, though, is the Advent Calendar, where you can watch silly animations designed by the Neopets Team and collect gifts of Neopoints and items every single day!
5th -- Bruce Day
12th -- Wocky Day
20th -- Borovan Day. As well as being the traditional time to enjoy a hot cup of borovan, this is also the birthday of one of Neopia's original founders, Adam Powell. Without him we wouldn't be here, so be sure to send some imaginary happy-birthday vibes his way!
25th -- Day of Giving! Falling on the same day as the human festival of Christmas, this day celebrates generosity, kindness and the friends and family who share Neopia with us. What will you get for your best Neofriend?
28th -- Ogrin Day
31st -- New Year's Eve. The last day of the Advent Calendar and time to say goodbye to another Neopian year!
Help us improve!
Did you find what you were looking for on this page?
This article was written by: Dream