Your jnAccount:
Log In
or
Register
| New to Jellyneo?
Click here!
The NC Mall Guide
Buying Neocash Items
The NC Mall releases new items on a periodic basis. To buy NC items from the Mall, you will need to purchase Neocash. You can also view our NC Shops guide to see what each shop sells.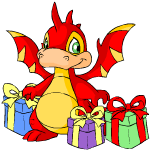 Ah, the joy of shopping!
Neocash Shopping Rules
You should read the Shopping Rules before you purchase any items from the Mall. You can find the "Shopping Rules" on the NC menu located on the lower left side of the NC Mall home page, or at the bottom of the "Buy Neocash" page. Any purchases made are non-refundable! If you break the site's rules and your account is disabled, you will not be able to transfer any previously purchased NC to your new account.
Item Details
When you click on an NC item in the Mall, it will open the Item Details box. This mainly provides the item's description, cost, and the number of uses for each item. Limited-use items will display the number of times they can be used, while items that state "unlimited' can be used indefinitely. Items that have a retirement date will always retire by 11:59 pm NST on the date provided.
Some NC items are labeled with a color-coded star. Items that don't have a star are permanent items in the Mall (until TNT states otherwise) without any special requirements. Below is a detailed listing of each star:
Colored Stars
Star
Description
The black star represents NC items available for sale for a limited time only. They will have a retirement date provided in the Item Details.
Once an item leaves the Mall, it will be considered a retired NC item. These items usually aren't sold in the Mall again, unless TNT decides to re-release them.
The blue star only represents NC Collectible items.
The orange star represents NC items that stock in limited quantities. They will eventually restock again, even if it says "sold out". This star is only found on NC Fortune Cookies.
The red star represents NC items in a Super Sale (50% off) for a limited amount of time and/or before they retire from the Mall for good, or for NC items in a temporary price cut sale.
Exclusive NC Items
Exclusive NC items are awarded from specific NC prize pools. They are not sold separately in the Mall. These type of NC items are normally obtained from playing NC Games, participating in NC Events, and from other NC items such as Grams, and select Mystery Capsules and NC Fortune Cookies.
Limited Edition NC Items
Limited Edition (LE) NC items are special unique NC items. They are often awarded as bonus items from opening NC items such as Mystery Capsules, and select Grams. Some NC items are released into the Mall as LE items, such as NC Collectibles and select Key Quest Tokens.
NC Items you should not use on Side Accounts
You should not use any NC items on your side account that will lead to earning or receiving Neopoints. Below are the current Mall items that Neopets does not allow you to use on your side account:
Pet Preview
The Mall will provide an option for you to preview wearable items on your Neopets before you purchase them. All wearable items (NC and Neopoints) have a zone. A zone represents a specific area on a Neopet's body for wearing wearable items. Neopets can only wear one item which occupies a given zone at a time. If you try to preview or wear two of the same wearable zones on a Neopet, the existing wearable will be taken off and replaced with the new wearable item. You can view all the wearable zones here.
The pet preview feature can also be accessed without signing into your account, but you will only be able to preview wearable items on pre-selected Neopets. You can also visit our Customization Wardrobe to preview a broad range of wearable items for Neopet species.
There are four icons in the upper-right corner of the pet preview screen, here's what they do:

- Removes all wearable items.


- Resets preview to items worn.


- Toggles sound off/on.


- View enlarged preview.
Note: Some Neopets have special restrictions when previewing and wearing wearable items:
Unconverted Neopets (UCs) are the old-style Neopets that cannot preview or be customized in NC wearable clothing items. A red notification will be at the bottom of the pet preview screen to inform you. They can only preview and wear Backgrounds, Trinkets, and Foregrounds.
Baby, Maraquan, and Mutant colored Neopets have their own Specialized NC wearable clothing items they can preview and wear. The color will be included in the name of the item when it is color specific.
Purchasing
Select "Add to cart" on the item(s) you want to purchase. Then, select "Click here" or "View Cart" at the top of the page to preview all the items in your cart.
Once your Shopping Cart is open, you will have the option to remove items if you wish. The "Show images" check box at the top will give you the option to view items in your cart with just the item's name and no images.
Note: If you place any items in your shopping cart that have an expiration date, the cart will not hold these items after the item retires and left the Mall.
Click "Check out" to go to the Review Cart and to pay. You will be required to enter in your Neopets password for verification, and you must click "Buy Now" for the transaction to go through. If you are unsure of items, you can click the "Back to cart" button to remove any unwanted items or "Continue Shopping" to add more items to your existing cart.
After buying, the Confirmation screen will display everything you bought. Depending on the type of items purchased, they will be sent to your inventory. You will also receive a neomail notification from Neopets stating the item(s) and price of the NC purchase.
Discount Codes
Discount Codes are sometimes released as a bonus promotion to earn you more NC after spending a required amount of NC in the Mall. The discount code is entered during the process of checking out your NC items. In the past, some discounts codes awarded an extra 150 NC when spending at least 1000 NC in the Mall.
NC Mall Album
Your NC Mall Album will display every NC item you have purchased, won, and been gifted. Even if you gifted or traded an item away, the album will still keep record of it. Each item will appear as a tag and keep count of how many you've had. The Album Management section provides different ways to organize these tags, and it gives the option to keep your Album private or public on your user-lookup. The Album can be accessed from your inventory when you click on "NC Album" in the Other Item Storage section, inside the NC Mall on the yellow NC menu located on the lower left side of the Mall home page, or from activating it public on your user-lookup.

The NC Mall used to provide special Album Skins to decorate your NC Album. These items haven't been stocked in the Mall for awhile. If you've purchased one, it will be available to use indefinitely. To change your Album skin, go to the Album Management section. In the Preference section, select "Skin Selection" to choose a different skin from the drop down menu.




Free NC Items
Free NC items are sometimes released into the NC Mall, and available for a limited time. They are usually themed NC items to celebrate special Holidays and Events, and usually come in the form of a goodie bag or cupcake. You also have the chance to win a free Basic Gift Box from the Trudy's Surprise daily. If the item contains an NC item, you can "claim" it on your side accounts too. If the item contains a Neopoint item, you can only claim it on your main account.
Free NC items that also award stat increases (i.e. 7th Birthday Cake Slices and 8th Birthday Cupcakes), should not be traded from your side accounts to be used on your main account. You can read this editorial for more information.
Discarding and Donating NC Items
The only way to discard an NC item is by selecting "Discard Item" in the drop down menu of the NC item. Once the item is discarded, it will be permanently gone from your account. The Quick Stock option will not allow you to stock, discard, donate, or shed any NC items - it will state "N/A" for those options.
An NC Upcycle Fortune Cookie will give you the option to donate NC items to the Money Tree. You can view our Fortune Cookie guide for more information.
Help us improve!
Did you find what you were looking for on this page?
This article was written by: Sab