Your jnAccount:
Log In
or
Register
| New to Jellyneo?
Click here!
Journey To The Lost Isle
Jellyneo's Journey to the Lost Isle Coverage
Plot Updates
All plot steps have been closed, meaning you cannot do them anymore!
July 5, 2007
- If you participated in the plot, you can now pick up your reward at the
[prize shop]
! For more information, you can check out our
[plot prize guide]
. The
[official solution]
is now available as well.




May 31, 2007
- Well, a bad plot
and
a horrible ending. "The End?" What? They sail off into the sunset. So... yeah... (Watch it continue ;D).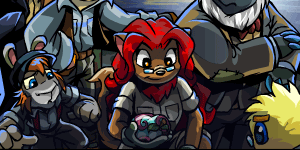 May 29, 2007
- Well, a close call for Captain Rourke and a
[Petpetpet Horde]
attack certainly didn't stop the crew from leaving the Mystical Island of Mutant in
[Chapter 6]
. You can fight the Horde in the
[Battledome]
. There is also a
[new step]
regarding the ship that we fixed on the last part of the plot.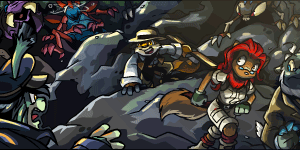 May 23, 2007
- Still on Chapter 5, we are now wandering through the island looking for tools to fix the
SS Primella
with! (It's the Tale of Woe all over again!)
[Click here]
to visit the maze, and
[here]
for our Day 3 guide.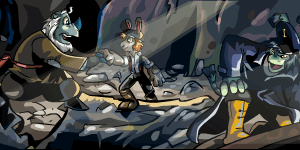 May 22, 2007
-
[Chapter 5]
has been released. Near-death experiences all around! (And guess what, we're on the island of the giant petpetpets!)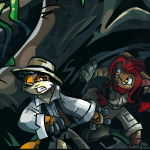 May 16, 2007
- We're now in the
[Battledome]
fighting against the
[Monstrous Moach]
!
May 15, 2007
-
[Chapter 4]
has been released, featuring a near-death experience for Lilian. Oh my!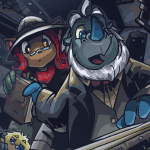 May 10, 2007
- A
[new part]
of the plot has been released and involves you solving a
[puzzle]
to get into the Mysterious Temple...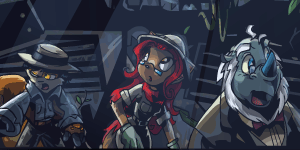 May 7, 2007
-
[Chapter 3]
is now live! Aha! We
are
on a new island. But which one? And why does it look so much like the Lost Tomb of Geraptiku?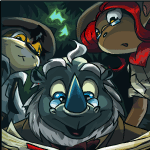 May 2, 2007
-
[Chapter 2]
of the comic has been released. A
[Ravenous Monster]
has been released in the
[Battledome]
for you to fight!
April 30, 2007
- The plot is released! Click
[here]
to read the journal of Mad Tongue Murphy, found by a Professor Hugo Fairweather! (You also should learn how to
[Clean The Deck]
. Quite useful in life. :P) Click
[here]
to view our Day One Guide!

April 26, 2007
- The plot is announced cryptically on the
[Coming Soon]
page, along with the full-site revamp.