Your jnAccount:
Log In
or
Register
| New to Jellyneo?
Click here!
Lost Fragments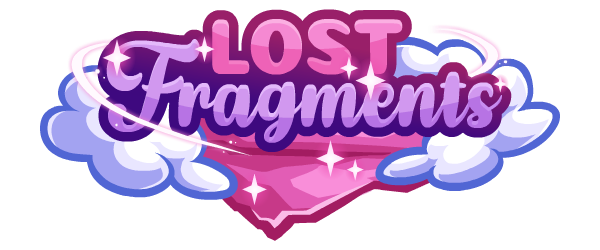 On March 15th, 2023, a new event called Lost Fragments debuted. As event inspired by Faerie's Hope, Queen Fyora and Luxinia ask you to find various shards of soil that have been dropping from the sky onto New Faerieland.
Event Details
The event runs from Wednesday, March 15th through Wednesday, March 22nd. Each day, there will be 5 new shards for you to find. Since there are only enough shards for 7 days (35 total to collect), but 8 days of event, there will likely not be any shards on the 22nd. This event did not have a "Day 1.5", despite starting midmorning on March 15th.
Finding your 5 shards each day will award you with 5 points each, for a total of 25 points per day if you find them all on release day.
If you miss a day, you can still find shards through March 22nd, but each shard will only award 1 point.
You can keep track of the number of shards you have found with the counter in the top right of the event homepage:
The points you receive for each shard can be tracked above the prize list:
Activate the Event
Before you can begin looking for shards, visit the Lost Fragments page, read the intro, and click on the purple "Help Luxinia" button.
If you don't click the purple button, you will not be able to see any shards on any of the Faerieland maps.
Finding Shards
Each day, 5 pink shards are hidden across the Faerieland and Faerie City maps:





You'll need to put on your glasses and look at your own maps, as the shards are hidden randomly for each Neopian—your Neofriends will have different hiding spots!
Here's a sample of what they may look like:
In the case above, 4 of the 5 shards are on the Faerieland map and the 1 other shard for this Neopian was on the Faerie City map.
Visit Faerieland » Visit Faerie City »
For the first pink shard you find, you'll be awarded with an avatar:
Faerie's Hope avatar
Collect a crystal shard during the Faerie's Hope Lost Fragments event.
Released: March 15, 2023
Easier Shard-Finding Methods
Shrink Your Browser Window
This simple trick works on the fact that the shards stay the same size, even if the width of the Faerieland map shrinks.
Resize your browser window by shrinking it horizontally so that it takes up half of your screen or less. The map will also condense and the shards will remain the same size. They'll look much bigger that way!
Note: Do not zoom in or out—you just want to resize your window, not the size of the content.
Inspect Element
If you want to skip the hunting part, there's a simpler way to find your shards. On each of the two Faerieland maps, right click on the map and choose "Inspect Element" on the menu that pops up.
The page's HTML code will pop up in a window. You'll want to look for something like fh23-shard in the code. If you hover your mouse over the <div>, it will highlight the shard on the map in your browser window for you. From there, simply click on it to "find" it and claim your points.
Prizes
Below is a list of the prizes available to redeem—immediately! No need to wait for the event to end. You will have a chance at 175 points total, if you find all your shards on their release day.
Prizes

Jar of New Faerieland Dirt
1 point
Exclusive prize

Petpet Icon Gummies
2 points
Exclusive prize

Waleins Horn
2 points
Exclusive prize

Varias Hairspray
4 points
Exclusive prize

Tias Handmade Blanket
4 points
Exclusive prize

Trinket of Calabrus
4 points
Exclusive prize

Luxinias Destroyed Diary
8 points
Exclusive prize

Faerieland Employment Agency Employee Handbook
8 points
Exclusive prize

Faerie Queen Wings


(wearable)


8 points
r92 wearable

Faerie Buzz Plushie Collectable Charm
10 points
r90 album item

Shirt Designed by Tia


(wearable)


10 points
Exclusive prize

Faerie Kacheek Plushie
12 points
r98 restockable

Faerie Sparklecake
12 points
r99 Gourmet food

Nimmo Faerie Tales
12 points
r180 book

Nephrites Notes
15 points
Exclusive prize

Joretts Chef Special
15 points
Exclusive prize

Calabrus, Cloud Aisha (TCG)
15 points
r107 TCG

Stuck in Crystal Wearable


(wearable)


15 points
Exclusive prize

Gift of Calabrus


(wearable)


20 points
Exclusive prize

Faerielands Destruction Background


(wearable)


25 points
Faeries' Ruin plot prize

Varia is the Bomb
25 points
Limit: 1 redemption
Exclusive prize

New Faerieland Stamp
25 points
Exclusive prize

Space Faerie Snowglobe
25 points
r180 toy

Culture and History of Faerieland
55 points
Limit: 1 redemption
r99 book

Faerie Petpet Paint Brush
55 points
Limit: 1 redemption

Shield of Faerieland
55 points
Limit: 1 redemption
Current Hidden Tower item

Faerie Snowbunny
55 points
Limit: 1 redemption
Retired painted petpet

Light Faerie Doll
70 points
Limit: 1 redemption
r99 restockable

Faerie Paint Brush
70 points
Limit: 1 redemption
"Retired" paint brush

Fyora the Faerie Queen (TCG)
70 points
Limit: 1 redemption
r180 TCG, previously in the Hidden Tower