Your jnAccount:
Log In
or
Register
| New to Jellyneo?
Click here!
Hannah and the Ice Caves Plot Coverage
Jellyneo's Hannah and the Ice Caves Plot Coverage
Pre-Plot Speculation
UPDATE: This section of the coverage was 100% speculation that was made by Dave before the plot. We now know how the plot really went!
So, you're here to learn about the upcoming plot, Hannah and the Ice Caves? Well, you've come to the right place! JN hopes to provide in-depth coverage during the entire plot, and right now, we will provide you with some background information and speculation about it! So sit back and read to learn all about the upcoming plot! Warning! Spoilers are shown and may ruin any suprises for you!! I'd also like to thank Neocards.us for finding all of the cards.
Now then, let's begin! The plot will be featuring none other than Hannah the Usul, who also starred in her own game, Hannah and the Pirate Caves. Except this time, Hannah isn't fighting pirates in pirate caves, she is trying to catch up with some theives on Terror Mountain! It also looks like, from the TCG, that she finds a friend on the way, Armin the Small.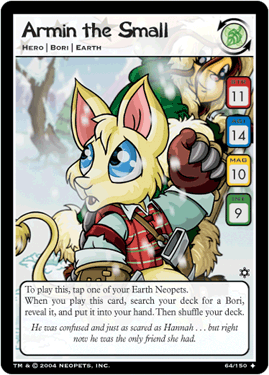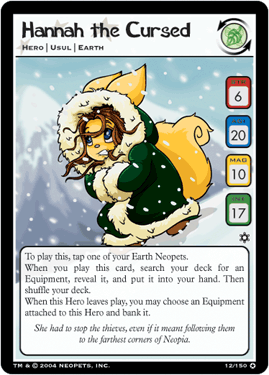 There is also the underground civilization of Bori who have been frozen for centuries and are just now set free from their entrapment.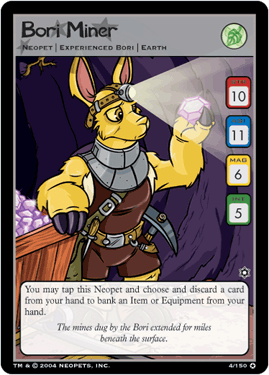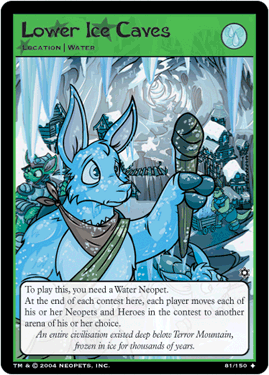 Apparently, Hannah helped a stranger who turned out to be a theif. Now, she needs to go try and stop him from stealing the Heart of the Mountain, located in an Ancient Tomb. Kanrik's motive, however, is unknown. Taelia also seems to be missing, so she cannot help Hannah.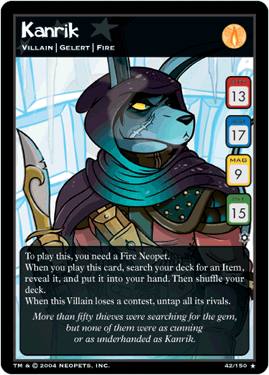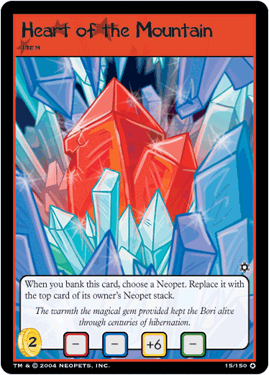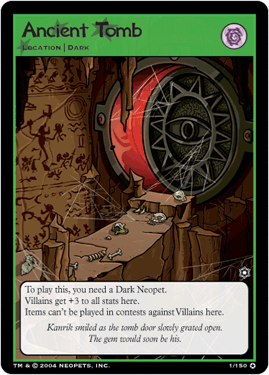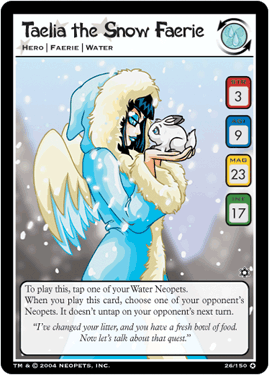 From the looks of other cards, there are also many other thieves after the Heart of the Mountain, but Kanrik is the most cunning and intelligent one in the bunch.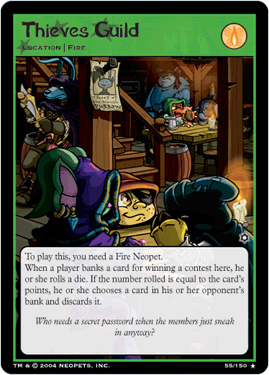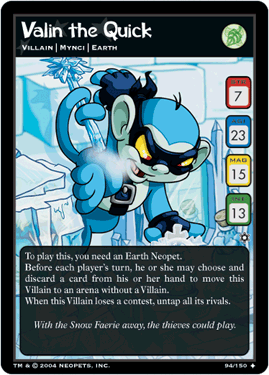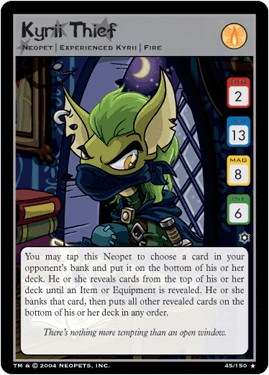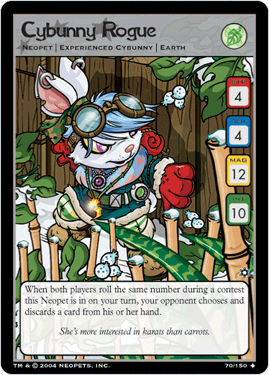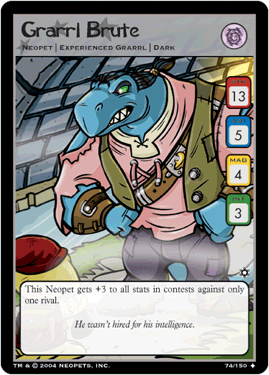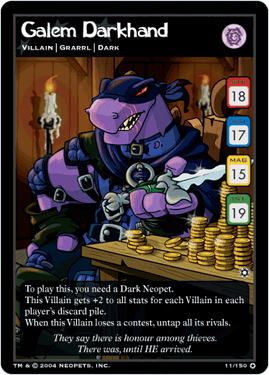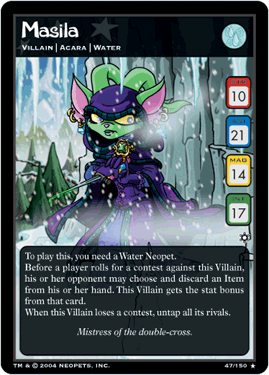 When Kanrik finally reaches the Ancient Tomb, he unleashes the curse of the Bringer of Night. (Who I am guessing put the curse on the Boris in the first place!)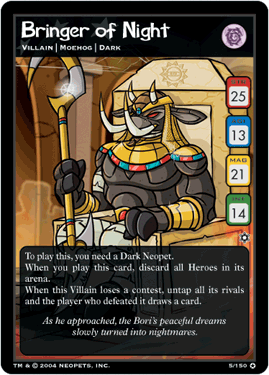 The Bringer of Night then wreaks all sorts of havoc on Terror Mountain and it's up to Hannah, and her friend Armin, to help save the day! (And for us to help fight bad guys in the Battledome! :P) Now please remember, this is all speculation! None of it has proven to be fact as of yet. All the information presented on this page has been predicted using the flavour text of the Hannah cards.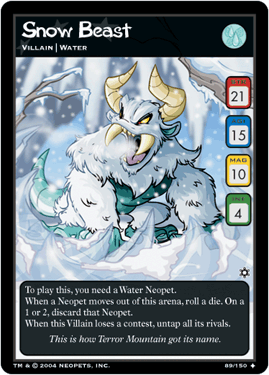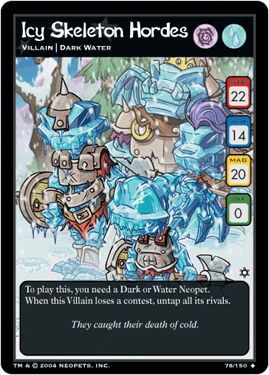 To discuss the plot in more detail and to get the most up to date information, be sure to check out our forum!