Your jnAccount:
Log In
or
Register
| New to Jellyneo?
Click here!
Getting a Grundo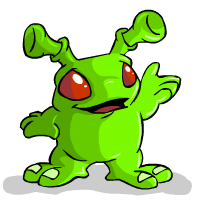 Looking for an unusual choice for a new Neopet? Well, hidden away in the depths of the Virtupets Space Station is the Space Adoption Agency, where you can adopt a Grundo
If you wish to adopt a Grundo, first you must ensure you have fewer than the maximum number of Neopets allowed on your account. You can then proceed to the Adoption Agency by clicking here. Once there you can choose the name and gender of your Grundo. You also get to choose from seven great colours!
| | | | |
| --- | --- | --- | --- |
| Solar Red | Galactic Green | Stellar Blue | Cosmic Yellow |
| | | |
| --- | --- | --- |
| Meteoric Purple | Planetoid Brown | Plasma White |
Click the 'Adopt One!' button and as long as the name isn't already used, it's all yours!
Perhaps you were wondering why Grundos are adopted from the Space Station, and not created like most Neopets. Well the truth is, Grundos didn't originally come from Neopia! Way back in August of Year 2...
We are the grundos.
We used to live in harmony and peace on the planet Doran.
One day Dr. Sloth came to our planet and transformed everyone in to evil grundos. Now we live in chaos and violence.
We only live to serve our master, the evil Dr. Sloth.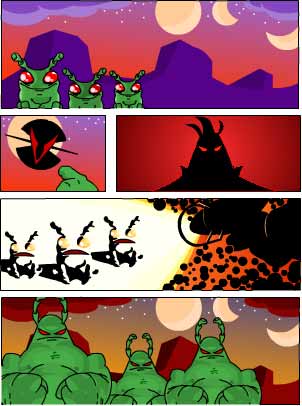 Luckily for them, Dr. Sloth made the mistake of choosing Neopia as its next target! On 16 August, Year 2, the Space Faerie sent out this plea to Neopia.
Help me!! You're my last hope. I would have taken on Dr. Sloth but he has enslaved many beings of the Universe causing my powers to become drained. Adopt the slave pets! Rescue them from Dr. Sloth's control and you will renew my strength so that I may defeat him. Hurry, our time is running out. He is about to unleash his mighty Pet Mutation ray on Neopia!!!
I am held prisoner in Dr. Sloth's Control Room. Quick, try to access it through the Virtulift.
Remember owners, you must adopt the slave pets at PETS-TO-GO to set me free! The fate of Neopia rests on it. Click here to go to the Space Station!
You must adopt 20,000 Grundos!!! I can only be free when they are adopted and saved from the evil Dr. Sloth!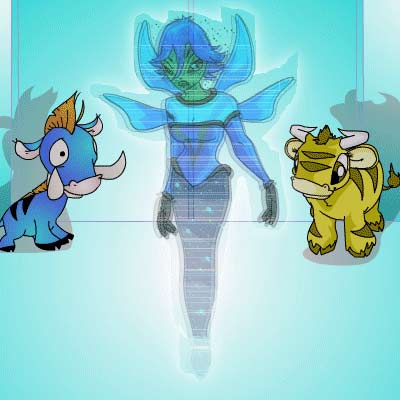 Neopians everywhere came running to the rescue, and before long the Space Faerie was able to put an end to Dr. Sloth's plot. Grundos are now free, but there are still millions of them looking for homes. Why don't you go and adopt!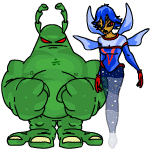 Help us improve!
Did you find what you were looking for on this page?
This article was written by: Jibbles