Your jnAccount:
Log In
or
Register
| New to Jellyneo?
Click here!
Get a Draik
Draiks are elusive dragons native to Meridell. They are one of the few pets that can never be created through Create-A-Pet, and they are also one of the most popular and sought-after pets. You can obtain a Draik only via a small selection of items, some of which are pricey! Before you make any purchases, be sure to check other methods and items for their price points.
Hatching a Draik
Draiks can be hatched. In order for something to be hatched, it must come from an egg. Therefore, you can obtain your Draik through a selection of delicious Draik eggs! Draik eggs stock at Merifoods. Since Draik eggs vary in rarity from 95 to 99, they are also gourmet foods.
You can find pirate Draik eggs at the Forgotten Shore. They are given out as straight-up prizes, and you can also chance opening a Discovered Treasure Chest to find one!
Once you have a Draik egg, you'll need to take it to the Draik Nest in Meridell. The nest cannot be found on a map, and is only accessible by visiting the link directly. Your screen will look something like this upon visiting the nest to name and select your egg. Your Draikling will find the conditions of this nest perfect for hatching, and will pop out of its egg and become a fully grown Neopet.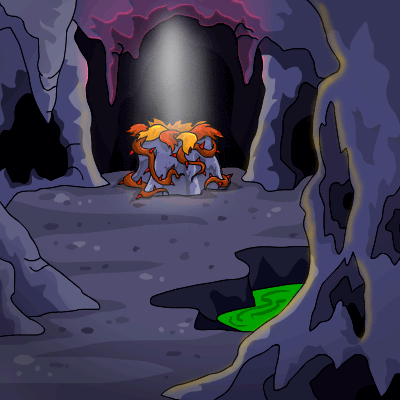 A Draik hatched from an egg will retain the colour of its egg. Its gender will be random, although you may change this with the help of the Lab Ray Scientist battledome challenger. If you choose to obtain your Draik using this method, make sure you have at least one open pet slot on your account.
Morphing and Transmogrifying
Morphing an existing pet is another way to get a Draik. To do this, you can use morphing potions or a transmogrification potion.
Morphing potions can cost millions of Neopoints, and are often more than the cost of an egg. They do come in a wider variety of colours, however, but keep in mind that the transmogrification potion will turn your pet into a mutant.
Due to being given out in a daily, the Pirate Draik Morphing Potion is usually the cheapest available option:
Pirate Draik Morphing Potion
09/09/09
Technically speaking there was once a time when you were able to create a Draik, the way you would create any other non-limited edition species. On Draik Day in Year 11 (2009) something went wrong in the chain of command at Neopets HQ and, for some reason that was never fully explained, for a short time it was possible to create a Draik. The mistake was quickly rectified, but not before thousands of Draiks had been released into Neopia. Draiks created in this way are seen as being somehow "less valuable" than their more-legitimately-created brethren, particularly to pet traders.
Help us improve!
Did you find what you were looking for on this page?
This article was written by: Dave & Riley