Your jnAccount:
Log In
or
Register
| New to Jellyneo?
Click here!
The Games Master Challenge - November 2014

Introduction
AAA has returned for another exciting Games Master Challenge! Instead of bringing new challengers to the arena, AAA has decided to mix it up. This year, Neopians get to relive the past as AAA brings back some of the most (in)famous challenges.
The challenges begin on November 24, 2014 (midday). The first challenge will last for 1.5 days, giving everyone time to complete the challenge. The next challenge will start at 12:01am NST on November 26th. All remaining challenges will last for 24 hours. The Games Master Challenge will end at 11:59:59 pm on December 1st.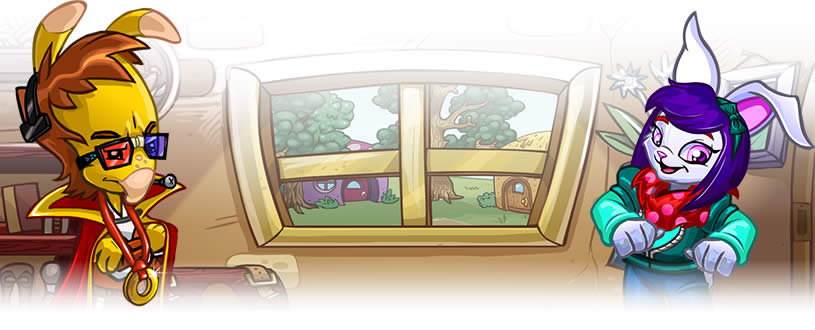 Audience participation is encouraged so step up and complete challenges for prizes and a trophy on your user lookup! Pamphlets on Frequently Asked Questions in the help center. Here is a summary:
There will be 7 days of challenges with 2 challenges per day, for a total of 14.
Some challenges will be mysteries--but don't worry, just check out JN for what you need to do!
Instead of checkmarks this year, the "Day" labels at the top of the GMC page will be gold for completing the challenges all on release day, and green for completing both of that day's challenges. Your goal is to get all gold!
The Challenges
When you've completed a challenge, click on the coloured box on the challenge page to receive your prize!
The last day to complete any challenges you have remaining is 11:59pm NST on December 1st.
Day 7: December 1st
Day 7
| | | |
| --- | --- | --- |
| Title | Challenge | Prize |
| Not Your Garden-Variety Challenge... | Get a score of 790 or more playing Wingoball | |
| A Cut Above | Reach a score of 1300 or greater playing S.M.E.L.T. | |
Day 6: November 30th
Day 5: November 29th
Day 5
| | | |
| --- | --- | --- |
| Title | Challenge | Prize |
| This Device is Programmed to Respond, Arf! | Send a score of 600+ in Bumble Beams | |
| Break the Mould | Send a score of 300+ in Lost in Space Fungus | |
Day 4: November 28th
Day 4
| | | |
| --- | --- | --- |
| Title | Challenge | Prize |
| Do We Really Want to Be Feeding Them? | Get a score of 1,000 in Meepit Juice Break | |
| Let Me Get a Snack First | Munch your way to a score of at least 1600 in Snowmuncher | |
Day 3: November 27th
Day 3
Title
Challenge
Prize
Mystery Challenge

Some claim that a land made entirely of jelly made its wobbly way into Neopia during Y5. Those who make such a preposterous claim would also have you believe that this challenge can be completed by submitting a very real score of 400 in this game.

Submit a score of 400 or higher on Bouncy Supreme.

Game Challenge

This snot-soaked menace began leaving behind a trail of destruction (among other things) all the way back in Y4. Salute this slimy scoundrel with a score of 12,000 in his game, which followed a few years later.

Submit a score of 12,000 or higher on Snot Splatter.
Day 2: November 26th
Day 2
| | | |
| --- | --- | --- |
| Title | Challenge | Prize |
| Berry Impressive! | Round up those berries and roll to a score of 200 on Turmac Roll | |
| Vat's The Idea! | Fill the vats with Kreludite while scoring 200 on Freaky Factory | |
Day 1: November 24th - 25th
Day 1
| | | |
| --- | --- | --- |
| Title | Challenge | Prize |
| Mop 'n' Glower | Clean up in Mop 'n' Bop by helping that cranky Yurble janitor wash away all those muddy Petpet footprints with a score of 300! | |
| Flip Those Blocks! | You'll need to use some good kalahnto ("judgement") to score 1200 in Goparokko. | |
Trophies & Bonus Prizes