Your jnAccount:
Log In
or
Register
| New to Jellyneo?
Click here!
Guide to Item Galleries
Are you a collector? Do you want to show off your collection to the Neopian world? Then, you've found the right place! This guide will take you through the creation of your very own Item Gallery to display all your precious trinkets.


Err...no, different kind of gallery...
Introduction
So, what exactly is a gallery? Well, you may have heard of the UB, or unbuyable, price level for Neopian items. This used to be a cut-off point in user-owned shops--any items below the level (originally 50,000 NP; then 100,000; now 1,000,000) could be bought by another user, and any items at that level or above could not. This was before the days of separate Item Galleries. Users would often use their shop space as a gallery, pricing all their prized possessions above the UB level so that they could be shown off to the world, but not bought. This became a common enough practice that TNT developed separate real estate for Item Galleries and made UB pricing in shops impossible.
Once you've created your gallery, it will show up on your userlookup under your shop information where anyone can visit it. Of course, it's perfectly fine to have a gallery and not a shop--in that case, your gallery will simply show up in place of your shop. The only differences between your gallery and shop information on your lookup are: the shopkeeper only shows up for your shop, and the link is unbolded for your gallery name.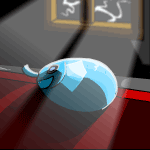 Creating a Gallery
You create a gallery in exactly the same way as you would create a shop. Simply visit the Gallery page, which you can access from your Inventory or your Shop page, and read the info. Where it says, "Sound interesting?..." Click the link and fill out the form. In the form, you specify:
The name of your gallery and the world in which it resides. As a nice change from shops, you actually have your choice of just about any Neopian world.
Your gallery description. This is where you say that little blurb about yourself or your items or give a donation credit list or add nice fancy HTML to your page.
Your Gallery Keeper. You can choose from any of the shopkeeper images available for user shops/galleries, or you can specify that you do not which to display a gallery keeper. You also have the option to make the image background transparent, which is particularly helpful if you have HTML code. You also specify the gallery keeper's name and what s/he says to your visitors.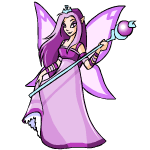 I will take very good care of your items.
Now you're ready to start adding your items! To do that, simply click on an item in your Inventory and choose the option "Put into your Gallery." If you have several items you'd like to add at once, there is an option in Quick Stock to add items to your gallery. When you run out of space, simply head back to the edit page to buy a size upgrade, which will add 5 more spaces, just the same as for a shop.
Organizing Your Gallery
That's all well and good and simple and easy, but what happens when you start adding more and more items and you want something more in the way of visual aesthetic and order? Here's where you start organizing your gallery into your customised item museum. There are two ways to organize your items: by making categories and by ranking the items.
Gallery Categories
The easiest way to organize your gallery is by splitting up items into several different exhibits. For example, say you have a petpet gallery. You might want to break it up into sections like Unpainted Petpets and Painted Petpets or Maraquan Petpets, Altadorian Petpets, and so on. The way you go about doing this is creating categories. To create a category, head to the Create or Edit Theme Category page and type a category title into the little box, then press 'Submit'. Poof! You have created a category!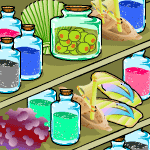 Once you've got all the categories you want created, you can head over to the Main page or the Categorise Items page. To categorise an item on the main page, simply scroll down to that item and select the category you'd like from the drop-down list underneath it, then press 'Submit' at the very bottom of all of the items.
To categorise several items at once, you might want to go to the second page, where you can categorise several items at once a little more easily. Simply select a category from the drop-down menu and hit 'Submit' (they really like that button, don't they?). Then, you can click the checkbox next to all the items you want to put in that category. Furthermore, you can select 'Uncategorise' to remove any items you want from their categories.
Ranking Items
If you want to get even more fancy, you can set the order in which visitors view your items. To do this, head to the Main Page and scroll down to the links just above all your items. You'll see two links that interest you at the moment: Rank All Items and Rank Items in Categories. That's right, there's even two different ways to rank your items.
The Rank All Items page allows you to set every one of your items into a viewing order--that is, when visitors first go to your gallery and see the main page with all of your items, they'll see them in the order you set on this page. Simply type ordinal numbers (even decimals) into the little boxes under your items and press 'Submit'.
For the All-Time Best Organization Award, you can even order the items within categories. What that means is, when your visitors come to your gallery and begin to browse your items by section, you can set the order they view the items in each section. To do that, simply click the link of the category you wish to rank the items in while in 'Rank Items in Categories' mode, and press 'Submit'.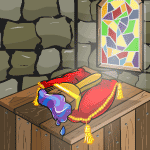 Hmm...show this off first, or leave the best for last?
Ta da! Your gallery is very nicely organized and ready to view!
Gallery Themes
What do you mean, no it's not? You want it to be pretty, too? There is just no satisfying you people. But wait, there is! Just as with all your personal pages on Neopets, you can customise the look of your gallery page, too! Basic customisation is done on the Edit Description as mentioned before, but you can get more fancy than that.
Remember the Create or Edit Theme Category page? Well, that page wasn't just for making gallery sections. You may have noticed that lovely tables underneath the input bar for category names. That's what we want to look at now. In the top table, you'll see that you can change the category name, delete a category, edit the category's theme, and choose a Main Theme (a default of sorts--used on your 'View All' page) for your gallery. Now, there are two different ways to edit the themes of your gallery.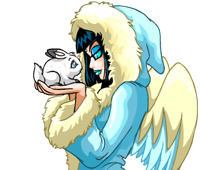 Let's see...maybe a snow theme?
The first is with the Preset Form. The preset form allows you to edit the background image or color of your gallery category, as well as the color of the table on which your information is presented. You can also add a border to the table and change the default font color of your description.
This works out very nicely, but there's not a lot of customisation involved. However, there's another option for customising your themes. If you're a CSS whiz, you can click on the 'Hand Crafted' link, where you will be taken to a page that allows you to edit the CSS of the category's theme. There, you can fiddle with the appearance however you like. (And that's what you want to be concentrating on if you're going for the spotlight.)
Gallery Spotlight
That's right, there's a Gallery Spotlight! So, if you've got a nice gallery you want to show off to Neopia more publicly than your userlookup, maybe you should try for the spotlight.


You looking for me?
A few tips: first of all, it doesn't matter in the least whether or not you have categories or how well organized they are or anything. Galleries with no categories and galleries with many have won in the past. What does matter is the coherence of the overall theme of your gallery--plot prizes, or faerie items, or plushies or whatever. The more specific, the better, usually. And then there's the prettyfication of your theme in general. Just like with the other site spotlights, a nice, original CSS coding with homemade graphics is your best bet.
Make sure you check out our Spotlight Guide for more information on this and other spotlights. Good luck!
Tips
Make sure to put a PIN on your gallery. You're collecting some of Neopia's most expensive and sought-after items, and you definitely want to protect them, lest the worst should happen.
Simplify for the spotlight. Make sure your design is elegant and well-designed. If you have multiple design themes, make sure they work together well. And make sure that your collection theme is refined and well-represented.
Head on over to our IDB Wishlists feature to show your Neopian friends what you're seeking to finish out your gallery!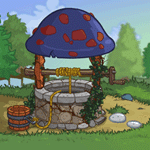 Come on, give me that last item I need....
Help us improve!
Did you find what you were looking for on this page?
This article was written by: Zelda