Your jnAccount:
Log In
or
Register
| New to Jellyneo?
Click here!
April Fools' Day - 2022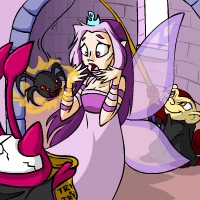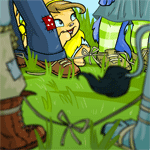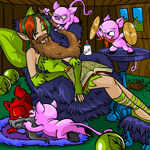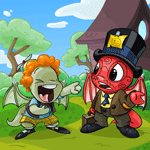 DungDash
Always one to quickly publish new mobile apps, Neopets announced its own proprietary food delivery service: DungDash. You can put your pajamas on, turn on DungDash, and never have to go outside again. With a point and a click, you can order all of your favourite Neopian Food shops' grubs straight to your Neohome's door. As seen from the home page:

Can't you smell that smell? The smell that surrounds you?
Later in the day, the news page said the following:
Have you heard the news? Neopia's #2 delivery service, DungDash has hit the streets! Order from any participating Neopian eatery by downloading the app today!
There was a small collection of clever rotating taglines as well:
Freshness not guaranteed...
It's probably already cold...
Neopia's #2 delivery service!
Neopia's next big movement!
What's that smell?
Offering
The app is organized by food shop with menu items pictured and priced. A like any legit service, users can leave their semi-private and honest feedback with shop ratings and reviews. When hungry, you can order from the following:
Dung Foods
It doesn't really taste as bad as it smells…
06 Dec, Y15
This menu is perfect if you ever ingest some type of poison and need to empty the contents of your stomach immediately.
09 Jan, Y15
This can't be hygienic… Someone call the NFDA.
Faerie Foods
Food from the Heavens! Crafted with magic and lots of love! Despite it's appearance, this food will not give you wings!
15 Nov, Y23
These reviews are no faerie tales! The food really is that good!
20 Mar, Y21
I for one am happy Faerieland fell. Delivery from the sky would have been way too expensive! Now I can enjoy chocolate faerie mallows anytime I want at the push of a button. Xandra did nothing wrong!
Spooky Foods
If it croaks, flaps, or slithers, chances are you can buy it here! Yummy! Don't worry, it's supposed to be moving!
28 Feb, Y20
Even when I get up and walk around the eyes on my cupcakes always seem to be watching me…
10 Apr, Y18
I really am trying to eat healthier but does a salad really still count if it's rotting?
07 Oct, Y17
Filled a burger with 0 calories! Because it's intangible…
Super Happy Icy Fun Snow Shop
If you are feeling cold, why not feel even colder with these icy treats! Hopefully these foods don't melt before they get delivered to you!
Super Happy Icy Fun Snow Shop Menu
13 Aug, Y15
No nutritional value in this menu! I mean most of these items are just water frozen in different shapes…
24 Dec, Y14
All of the food is pretty and sparkly! Super bland though.
Tropical Foods
Tropical fruits and fishy delights straight from the isle of wonders!! The weather is warm and right for sticky juicy fruity things!
17 May, Y18
They forgot the straw for my Banango Punch... 0 out of 5 stars
01 Jan, Y16
It's always Gadgadsbogen at Tropical Foods! The Pluburb pie just melts in your mouth.
Tyrannian Foods
"Uggh-Ugga-Ugg!" These prehistoric bites truly deliver, no bones about it! Highly recommended by Skeith and Grarrl alike!
21 Nov, Y23
This soup was hard as rock! No seriously, there were chunks of rocks in there…
14 Jul, Y19
Ugga! Ug grugga ug nug grunga. Ugga ugga ugg grygga! And the Mini Egg Taco was simply sublime.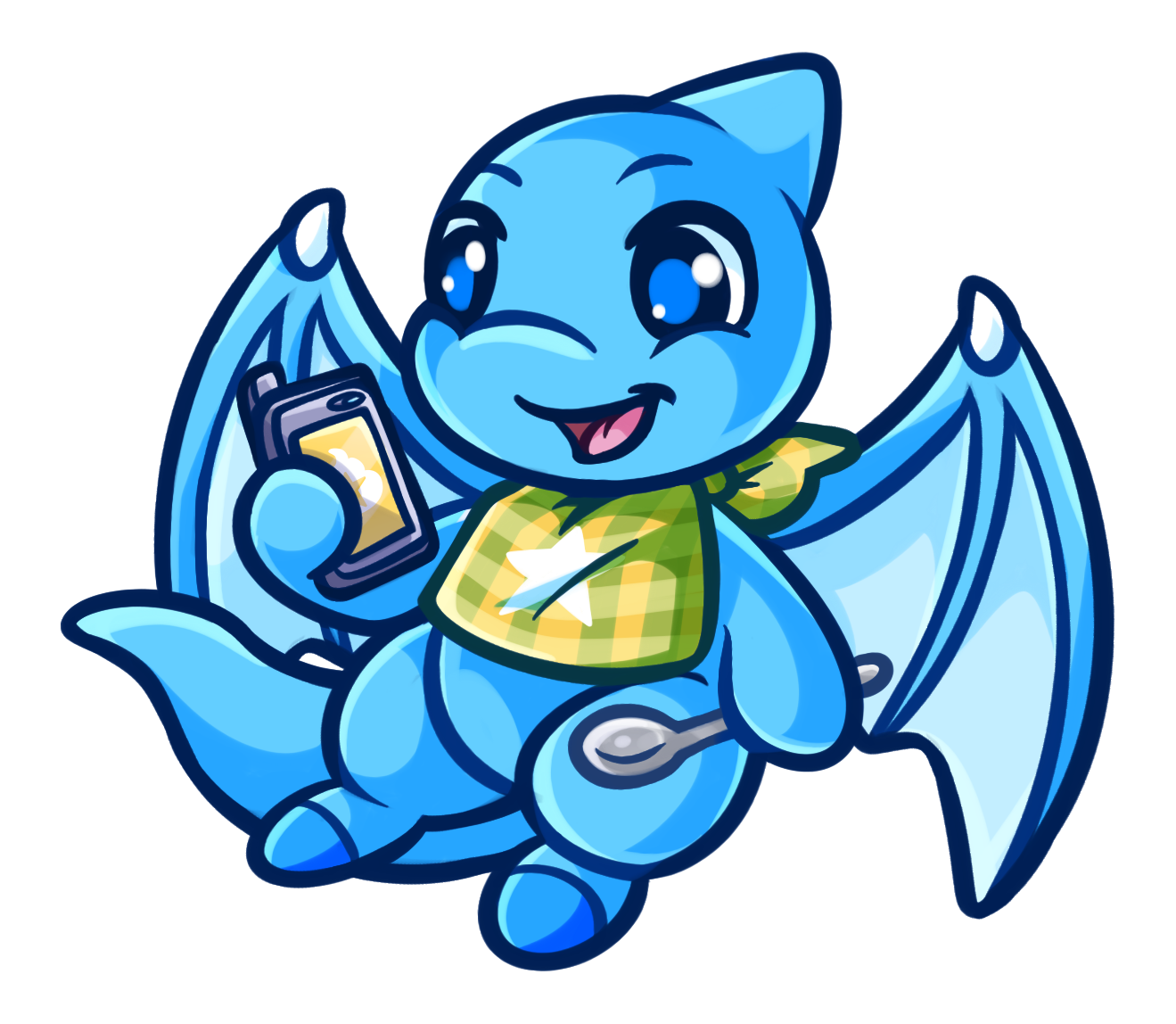 I swear I didn't supply the Dung Foods menu...Order today!
Download
The app is conveniently available for download today at both Poogle Play and the App Shoppe as part of a limited beta release. It is set to officially launch on April 31st, Y24 (same as Island Builders.)
For one day only there was a prize perk paired with this promotion:
Dung Dash - Avatar
This avatar was awarded for visiting the DungDash delivery app page on April 1, 2022.
Released: April 1, 2022
Pssst! Want to see what we at Jellyneo did for our prank? Then click here. ;)
Help us improve!
Did you find what you were looking for on this page?
This article was written by: Quail