Your jnAccount:
Log In
or
Register
| New to Jellyneo?
Click here!
April Fools' Day - 2017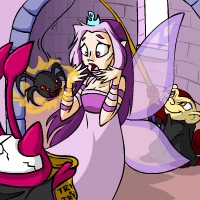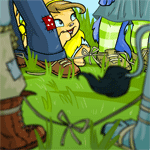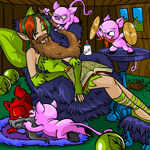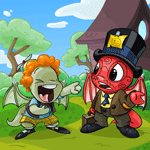 Befriending Dome
In 2017, TNT decided to pave the way for a nicer, friendlier Neopia with the grand opening of the Befriending Dome! This innovative new site feature will allow users to make friends, compliment each other, give gifts, and more! Not only can the Befriending Dome be used to make new friends and strengthen bonds with the ones you already have, you'll be able to befriend characters from all across Neopia as well!
News Announcement
Here's the announcement from the news:
Boy oh boy, it sure is a very exciting time in Neopia right now! We have decided to promote love and kindness throughout our beautiful lands, which has led us to introduce our all new Befriending Dome! Visit it now to improve your socialization skills, give out a few compliments and even earn new gestures as you improve! Also, I think we're all a little overwhelmed at the amount of gifts we have, well now you can actually gift them to other Neopians in the Befriending Dome! See if you have what it takes to reach the top ranks and earn the ultimate title... Best Friend!

Since our Grand Opening of the Befriending Dome is here, we have decided to discontinue some of our Battledome items. But don't fret, we have found some fun new ways to use some of the best of the Battledome items! You can now use our Pink Squirt Flower to squirt some nicely fragranced perfume water at your friends or use one of the Scrolls to compliment and shower others with love! Don't miss out on all these opportunities to spread kindness, check out the Befriending Dome today!

Are you a little intimidated by this new Befriending Dome? Not sure if your skills are quite ready to make any new friends yet? Well everyone has had these concerns in the past, so we have provided Strangers for everyone to practice and showcase their skills on! Don't wait, head on over and start making some life-long friendships!
Befriending Dome Home Page
Here are the features listed on the new home page of the Befriending dome:
FAQ
To better facilitate this new direction for the site, TNT also announced that will be closing the combat-centric Battledome. While some users who have invested a considerable amount of time and resources in the Battledome may be concerned by this, TNT eased their fears with an FAQ accompanying the announcement.
What is a Befriending Dome?!

The history of Neopia has shown us that war only leads to loss, bloodshed and ultimately, more wars. It pushes Neopians to do horrible things to their fellow beings, and encourages them to focus on their differences rather than their underlying similarities. To put an end to this vicious cycle of fear, hatred and warring, we have decided to create a place where pets can put down their shields, break down the walls between them and reach out to one another, daring to look beyond their differences and hoping for a better tomorrow.

What exactly can you do in the Befriending Dome?

You can meet your fellow Neopians and socialize, build friendships and forge meaningful relationships. Give gifts, exchange handshakes, flash your brightest smile! Make any stranger feel right at home as you break the ice between you with special Abilities, Gestures and other socializing tools we've built into the Dome.

Can you explain 1-P and 2-P Befriending to me?

Sure! In 1-P Befriending, you can meet, greet and be best friends forever with anyone ranging from King Altador to Hubrid Nox. Why, even Balthazar is a potential friend in the Befriending Dome! As long as you're not a faerie, of course. *sigh*

In 2-P Befriending, you can meet other Neopets users and make friends with them. Eventually, we will be expanding this feature to allow you to host Parties for all your friends. You will be able to send mass invitations by Friend type, hosting a party for Best Friends only, for example.

Wait, what happens to the Battledome then?

After much thought, we decided that just starting the Befriending Dome will not do enough to end the tradition of violence that exists in Neopia. Hence, the only way to truly let peace prevail is by shutting down the Battledome. We're sure you will love the Befriending Dome a lot more, though!

But what about all the weapons I have collected so far and the training my pet has undergone?!

We've made sure that all your pet's training will not go to waste with this transition. There are plenty of ways your pet's abilities can be put to good use in the Befriending Dome: it can help carry heavy bags for strangers with its immense strength, run fast to catch the evening mail to post extra letters to other pets at the Post Office, and with the intelligence it has acquired over the years, your pet can also impress and inspire other pets with Poetry!

As for the weapons - Delina, the Crafting Faerie has kindly offered to transform them into beautiful wearables with her crafting skills. Just pick up a LoveCraft badge from the NC Mall (coming soon) and pay her a visit to take her up on her offer.

The faeries are also peace-loving, but they grant us blessings to train in various Battledome Abilities. What do they have to say?

The faeries regret the role they have played in encouraging violence on Neopia, and have decided to grant blessings that will help you in the Befriending Dome instead. You can now gain Abilities such as Agreement, Harmony, Rapport and Understanding. Aethia, like all of us, will soon trade in her swords for Delina's designer clothing range and carry Dual Roses with her as she teaches you these new Abilities!

What if we sign a petition for maintaining the Battledome?

That would be considered treason, I'm afraid. We would need to exile you from Neopia forever should such a situation arise.
Free Gift
To celebrate the launch of the Befriending Dome, every user who visits the page will be given a Rose of Friendship, a new gift item to be used in friendly competition.
Paint Brush Poll
After the success of the New Paint Brush poll held earlier in the year, TNT decided to hold another poll with three new colors to choose from: Marshmallow, Inverted, and Blurry!
Marshmallow: Marshmallows are chubby, always spreading cheer and popular amongst all. You may have a little trouble getting clothes on your pet, though.

Inverted: Are you bored of seeing your pet in the same way, day in and day out? Well, with this new look, you'll have a whole new perspective about it!

Blurry: If you're sad that you have astigmatism and can't see your pet clearly while everyone else can, have no fear, as with this paintbrush, everyone sees blurry!
Results
In the end, there was a pretty equal 33%/33%/34% split among the three options, or so TNT would have us believe! So, the winning result ended up being...
MarshInvBluDo!
Pssst! Want to see what we at Jellyneo did for our prank? Then click here. ;)
Help us improve!
Did you find what you were looking for on this page?
This article was written by: JN Staff