Your jnAccount:
Log In
or
Register
| New to Jellyneo?
Click here!
April Fools' Day - 2016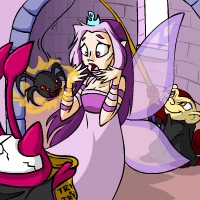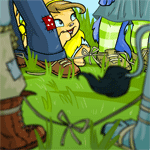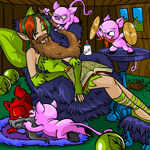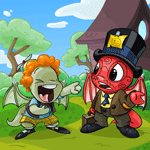 Neopian Net Worth Calculator
With the average Neopets user having played for several years, one thing was on many minds in 2016: "All told, what exactly is my account worth?" TNT, ever anticipating their users' needs, developed the revolutionary Neopian Net Worth Calculator! This sophisticated algorithm looked at various aspects of your account, from your Neopoints and Stamp Album to your pet's taste in wearables, to determine your net worth.
The calculator would check thirty different statistics, usually taking ten to thirty minutes each; once it reached the end of the list, it would begin additional checks to ensure accuracy. The following aspects of users' accounts were checked:
Counting your Neopoints....
Checking for Neocash....
Factoring in your Unconverted Pets....
Assessing your Pet's Battledome Stats
Scanning your Collection of Avatars....
Evaluating the Worth of your Album Items....
Inspecting your Trophies....
Checking your Participation in Site Events....
Analysing your Pet's Taste in Wearables....
Estimating the Price of your Neohome....
Recounting your Neopoints to be Sure....
Evaluating the Items in your Shop....
Inspecting your Galleries....
Inspecting your Collection of Weapons....
Reviewing your Bank Records....
Checking for Items in Auction....
Analysing your NeoDeck....
Calculating the Worth of Your Neocash Items....
Evaluating the Contents of your Safety Deposit Box....
Judging your Artistic/Creative Contributions on Neopets....
Assesing your Guild Membership and Rank....
Checking for Errors in Calculation....
Going Through the Items in your Inventory....
Factoring in the Rarity of the Items you Own....
Analysing the Complexity of Your User Lookup....
Assessing your High Scores....
Checking for Membership in the Gourmet Club....
Judging How Well-Read your Pet is....
Reviewing your Pets' Lookups....
Members-Only Clubs
Several new clubs were made available to Neopians, with eligibility depending on their calculated net worth.
Inner Circle
Join other influential, successful Neopians in a prestigious club that will open doors to some of the most exclusive features on Neopets. Always wanted an additional pet? Two? A Plushie Draik? Unconverted, you say? It's yours for the asking. New features and privileges will be added on a regular basis.
Chic UCs
Your Unconverted Pets are the envy of all, but you've always yearned for one more privilege - if only you could clothe them! Join this club and turn your UCs into fashionistas with exclusive clothing items just for them! New items added weekly.
Paintbrushes Aplenty
For deep-pocketed Neopians, few items are unattainable, for no price is too high. What then, can set you apart from the nouveau riche? How about exclusive paintbrushes released just for you and a select few others? Members will soon be able to own Valentine, Birthday, Stained Glass and other exclusive PBs!
Club Lutari
The storm on Lutari Island is fast receding, and we have set up our exclusive club on this exotic land. Needless to say, only members are allowed to embark on this island, where privileged fun is the order of the day.
The Connoisseur
It is no fault of yours that you enjoy nothing but the best, so why must you pay for it? Enjoy rare, exclusive items at great discounts available to members only.
New Items
TNT also released four new items, each with the potential to raise your net worth even further. While the Stamp Retriever and Avvie Pro were only available to users who had already gained access to the Inner Circle, the Name Change Certificate and Neocash Printer could be purchased by anyone while they were on sale during the first of April. Unfortunately, not a single user figured out where they were being sold.
In the end, the Neopian Net Worth Calculator came to a surprising conclusion: that every Neopets user, regardless of accumulated wealth, social standing, or taste in wearables, was priceless. As such, everyone who used the calculator was awarded with a Priceless Seal. Unfortunately, snobs that they are, the Inner Circle and other clubs don't consider "priceless" a worthwhile thing to be, and immediately retracted their membership offers.

Other News
In other news, TNT also chose April first to make some big announcements. The first was the reveal of Dr. Sloth Returns, an all-new movie based on one of the greatest conflicts in Neopian history!

The final announcement of the day was Neopets 3D, a fully explorable virtual world in which characters may or may not be required to wear trousers. More details as they become available!

Pssst! Want to see what we at Jellyneo did for our prank? Then click here. ;)
Help us improve!
Did you find what you were looking for on this page?
This article was written by: JN Staff