Your jnAccount:
Log In
or
Register
| New to Jellyneo?
Click here!
April Fools' Day - 2013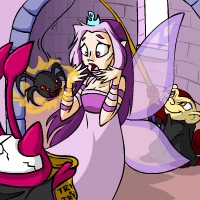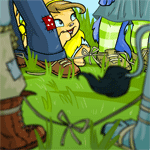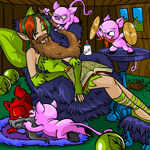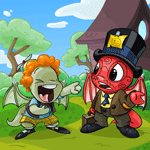 As the first installment of Neopian news for April rolled out onto users' screens, The Neopets Team proudly announced that they would once again be making a forray into the realms of real life merchandise. Plushie and trading card collectors all over Neopia rejoiced. That was, until they got a glimpse of what was being proferred.
First in the showcase was a new board game version of the Battledome, and a reality-bending offline version of the entire site for players to enjoy in their living rooms.
Click Thumbnails For Larger View

Next, they unveiled their new line of "handy household products", including an Esophagor Waste Receptical and, worryingly, a D.I.Y. Cosmetic Surgery Kit. o_0
Click Thumbnails For Larger View

As if all that wasn't enough, joy of joys, TNT were going to attempt to put their own distinct stamp on the gourmet food market with these, erm, "delicious" creations:
Click Thumbnails For Larger View

Facebook
Not wanting to leave out their audience on the social networking site, they had a prank cooked up especially for them (albeit somewhat half-baked).
A few hundred "likes" later, and we were treated to an uncensored view of the Tiki Tack Man's face... sort of.

You mad, bro?
Premium
Forever on the receiving end of special treatment, TNT decided that the first of April was the perfect time to reward their Premium users with their special monthly gift.
So, what was so special that they bumped forward the release date? A well-drawn, masculine wearable? A ridiculously adorable new petpet? Some new-fangled, devastating, win-the-match-in-one-move weapon? Oh no. It was this:
There were better wearables on offer though. The TNT Mystery Capsule went on sale in the NC Mall later on in the day. The capsule randomly awarded three limited edition items: DJ Skellington Shirt, Marketing Maggie Wings and Snarkie Pigtail Wig.
Pssst! Want to see what we at Jellyneo did for our prank? Then click here. ;)
Help us improve!
Did you find what you were looking for on this page?
This article was written by: JN Staff