Your jnAccount:
Log In
or
Register
| New to Jellyneo?
Click here!
April Fools' Day - 2007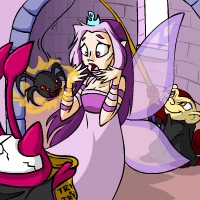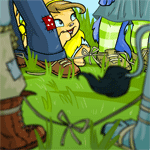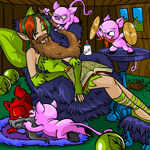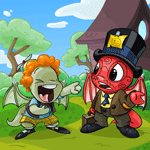 Neopets was "forced" to remove the Battledome as well as Battledome-related things such as shops and the Neoboard for reasons that they couldn't say. (Obviously because it would give away the prank.)
---
The Battledome Is Closed
Due to circumstances beyond our control, we've had to permanently shut down the Battledome and its associated activities. Obviously, this is not something we wanted to do, and as much as we'd like to fully explain, we aren't allowed to comment at this time. We'll just leave it at that for now.
We know there are many, many Neopians who have worked very, very hard and spent countless Neopoints to train their Neopets for the Battledome. We would like to thank you for participating in past wars and events, and for keeping Neopia safe via Defenders of Neopia. Please know that we haven't forgotten you. We are currently working on new activities that will put these stats to use. Your efforts will NOT be wasted.
We have also been ordered to remove certain Battledome weapons from the site. We realise there are many Neopoints invested there, as well, so instead of simply deleting them from everyone's account, we're putting together a Battledome weapon exchange program. We're still working out the details, but we hope to allow everyone to trade in their weapons for another item of equal or lesser rarity. We will have this ready by Wednesday to comply with the agreement.
We're sorry for the short notice, and for not having alternatives ready for you now, but it was unavoidable. We're working as fast as we can and we think the new stuff will be quite cool. We hope to have everything else up by mid October!
- The Neopets Team
---
Needless to say, there was an enormous uproar on the Neoboards from avid battlers, accompanied by numerous threats to quit the Neopets site completely unless TNT reinstated the Battledome. All was well though, because the news was updated later on to reassure everybody that the Battledome was very much here to stay (hurrah!).

Since it's still open... fancy a fight? ;)
Pssst! Want to see what we at Jellyneo did for our prank? Then click here, and here. ;)
Help us improve!
Did you find what you were looking for on this page?
This article was written by: JN Staff