Your jnAccount:
Log In
or
Register
| New to Jellyneo?
Click here!
Jellyneo F.A.Q.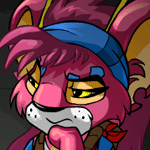 We receive numerous emails every day, and well over 1,000 a month. We really like getting email (it makes us feel special!); however, most of the questions we get asked are the same over and over. So, to help keep the JN Staff (somewhat) sane, this FAQ has been assembled. We ask that you read through the questions to see if yours is answered. If you still can't find the answer, then you can continue on to contact us!
Jump to a specific category:
General | jnAccount Services | Content | Main Site News | Item Database | Other Sections
Neopets
General Jellyneo Questions
How can I become a staff member?
We love to see people interested in joining us! However, we are only looking for the positions listed on our Join JN page. When new positions open up, we will update that page and post about the jobs on the main site. Please note that we have limited space available, so unfortunately not all applicants will be hired.
Do I have to pay for anything on JN?
Nope, JN is completely free! (and ad-free). We did have an April Fools' joke about jnPremium a few years back, but we never plan to make it real.
How can I help JN stay online?
We are always grateful for donations, which are set up to only be used for JN's hosting bill. You can either donate directly, or help us by signing up for web hosting with Dreamhost! For more information, go here.
I sent in a report/comment--nothing was fixed or I never got a reply! Why is that?
Possible reasons for this:
The bug report had no email address associated with it, or the address had a typo in it
The report is waiting for the right person (e.g., administrator, content writer) to have enough free time to check and fix it
The staff member that was working on it is currently busy with other obligations
If it was a suggestion, it could've been something that required an extensive overhaul to our system and wasn't viable at the time. It might have been left open as a reminder, though
The information that was sent in was incorrect (this applies especially to Item Database error and missing item reports)


I didn't like the reply I got to a report. Can I let the admins know?
Of course! If you have any concerns about anything you received from JN, use the comment form. Specifically cite your original query and the reply you received.
The JN site is down! What happened? Do I report it?
Parts of the site can become unavailable because: 1) there's an unusually heavy strain on our server; 2) our host is performing maintenance work; 3) we made a mistake and accidentally crashed everything (oops). There is no need to send in a report, we are most likely already flailing around trying to fix it. ;)
Who draws the staff caricatures?
That would be the wonderful Rosie! (She also draws the Restock Machine comics on Neopets.) These caricatures are a staff-exclusive benefit after you've been with us for several months.
How do you get that little Jelly Kacheek in the URL bar?
It's called a favicon. All you need is a program that can make .ico files and the coding for the favicon. Try this site for more information.
jnAccount Services Questions
I made a new goal counter, but when I go to get the code, it still displays my old counter! The image and percentage are not what they should be! Why is this?
Goal counters are cached, which means a copy of it is stored on your computer. If you deleted some and made new ones, your computer could still be retrieving the old versions. To fix this, clear your Internet browser cache (in Firefox, it's Tools - Clear Private Data; in Chrome, it's Wrench Icon - Options - Under the Hood - Clear Browsing Data; in older Internet Explorer, it's Tools - Internet Options - Delete (under Browsing History); in newer Internet Explorer, it's Gear Icon - Safety - Delete Browsing History).
The petpage code for my wishlist is getting an error on Neopets! Why is this?
Some item names or images are blocked by Neopets' own filters. You will need to either remove the offending items, or instead simply link to your wishlist on Jellyneo. We no longer maintain a list of "problem" items since there are so many.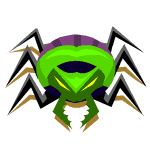 Shoo!
Content Questions
I found another website with something identical to JN!
Please report it to us! Except in a few isolated cases (e.g., when JN Staff host their own content on a petpage as well as here), we don't allow other websites to use our content. If you come across such a page, please do report it to us by using the comment form.
Can I use one of JN's scripts on my own site?
Sorry, but all the special coding that we have implemented on JN is our property, and it's what makes JN unique, so we aren't lending it out to others.
Can I use some of JN's content on my own site?
No. We do not allow other websites to use our content (e.g., articles, guides, etc.). We make only one exception to that, and that is our news. You are free to use our unreleased news on your site, but only if you give credit to Jellyneo.net. We give credit to the websites we find things from, so we expect the same.
What about the HTML code that's generated for wishlists, checklists, and other services? Can we use those and modify the code if we want?
Yes, that is fine. We added a "generate petpage code" feature to some of our services so you could export information to Neopets or other sites. You are welcome to share/edit/add to the code, as long as you're not taking credit for writing it in the first place.
Will the guides on JN get me frozen?!
The information you see on Jellyneo's site is safe to use, including the Flash game cheats we provide (all of them are official Neopets cheats that were purposely put into the games)! Basically, if it is unsafe, we are not going to be telling you about it! (If anything, we will be telling you not to do it!)
I know a cheat that increases your chance of getting a 100 dubloon coin in Dubloon Disaster!
Any cheat that gives you a better "chance" at something that is random in the first place is not a cheat. It is simply a coincidence that you got a 100 dubloon coin during a game in which you typed your cheat. (We get this a lot.)
I found an error on JN!
Oh dear, we'll have to fix that! To let us know, please send in a bug report. (If you have a jnAccount, you can earn a spiffy trophy!)
A thank you gift for helping out!
Main Site News Questions
How do you guys find your unreleased news?
We use a special hand coded finder to find our things. Basically, certain images have a predictable URL. Using that knowledge, we make the best guesses we can about things that might be upcoming. :)
How do you decide what to post as news?
We do not replicate the entire new features page because, well... it's already there. So we post things like unreleased caption contests, petpets, games, items, and special events. However, we do also publish important updates that users might have missed. Not everything we come across gets posted--it is up to the staff member or administrator.
I have some news you didn't post!
You can feel free to inform us, but it's likely that we're in the process of posting it, or we won't see your message before posting the news. During site events or plots, we feverishly work on guides, so even if we don't provide minute-by-minute updates, we are typing up a storm!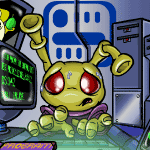 Hurry hurry hurry hurry...
Item Database Questions
Why haven't you added today's news/NC Mall items yet?
Usually, one staff member handles new features items and another handles NC items. Because Neopets updates constantly fluctuate between early afternoon and late evening (Pacific Standard Time), we cannot guarantee that items will always be added right when they come out. In extreme cases, the delay might be one or two hours. We try to get it done as soon as possible, though.
You're missing some other type of item!
You can use the contact form to send the name(s) to us.
An item in the Item Database has the wrong price!
Please send in a price report for incorrect prices, not an error report. To submit a modified price, click on the item to go to its info page. Once there, you can click on the "Suggest Price Change" button under the price history section.
I have some item information you're missing!
Please send in an error report. You can do so by going to the item's info page, and then clicking on "Report an Error" button at the bottom left.
I saw a price that was horribly inaccurate, and it was set by "Item DB Crew." How do you explain that?
Check the date of the price by going to the item's info page; the item could've gained or lost value since then. Clicking on the date will take you to its price history. When a price report submitted by a user is flagged for review, the staff members look for sufficient proof to verify it. If enough is found, the change is made and logged as "Item DB Crew" in the price history. Items are bought and sold all the time, so even if you can't see the reason why a price was changed, you can rest assured there was one--we don't go around typing whatever we want into price boxes.

The reason we label our prices as "estimated" and put dates there is because a price reflects the market at a certain point in time. If you vehemently disagree with the number you see, contact us using this form and we will try to come to a resolution.
Why do some items not have prices listed?
For various reasons, quite a few of the items in our database do not have prices listed. Some simply haven't had them reported, but the majority are either so rare they're unpriceable, no trade items (such as paint brush clothing), unreleased, too new for a steady price, or are NC items that were released in forms that did not allow them to be individually purchased for a set price.
Can you give us the items that we added to our wishlists in the Item Database?
Nope, sorry. Wishlists are only lists; making one does not automatically give you items.
The petpage code for my wishlist is getting an error on Neopets! Why is this?
Some item names or images are blocked by Neopets' own filters. You will need to either remove the offending items, or instead simply link to your wishlist on Jellyneo. We no longer maintain a list of "problem" items since there are so many.



You'll have to spend some serious dough to get these clothes!
Other Section Questions
I found an error in the Book of Ages! How do I report it?
The Book of Ages has a "Report Error" link on the bottom of every page.
Where can I find your wearable previews section?
You can get to it by hovering over the "Item Database" tab on the main site and then selecting "Wearable Previews." Alternatively, if you look up an item in the database and it's wearable, there will be a button on the item info page that leads you directly to the previews.
Wearable previews are nice, but they only show one item on the pet. When am I going to be able to try on more?
You can try on multiple outfits in our Wardrobe application. Here you can pick any species, color or wearable and build outfits to share with others.
Do you know you are missing an item or pet color in the Wardrobe?
If you know of a new item or pet color, you can submit the pet name to our modeling page and we will collect the information. We rely on users who have these items and pets to keep our Wardrobe up to date.
I want to model a new wearable, but my pet is painted. Will you take it anyway?
As long as the pet can wear the item, we have no preference as to what color the pet is. Our previews page only shows basic colors, but the wearable item can be worn by any color pet. Feel free to submit your pet name to the Previews item page or on our Modeling page.
Neopets Related Questions
Are you guys The Neopets Team?
No, we are not.
There's something wrong on Neopets, or there's something wrong with my Neopets account!
We're very sorry, but as stated before, we are not Neopets staff members--we have no control over the Neopets site. If it's a serious issue, make sure you're logged in and submit a support ticket on Neopets.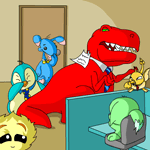 Our office antics are about the same, though!