Your jnAccount:
Log In
or
Register
| New to Jellyneo?
Click here!
Plot Coverage: The Faeries' Ruin
Jellyneo's Faeries' Ruin Plot Coverage
This year's Faerie Festival was supposed to be a celebration of all things pink and sparkly. Pies were being baked, events were being planned, and fun was on the way, but mere days after some Festival events began, trouble arrived in Neopia...
Latest Faeries' Ruin Plot Updates
This year's Faerie Festival was supposed to be a celebration of all things pink and sparkly. Pies were being baked, events were being planned, and fun was on the way, but mere days after some Festival events began, trouble arrived in Neopia...
The Faeries' Ruin - Chapter 8
posted by Nynex on October 20, 2010, 3:30 pm NST
Chapter 8
has been released. Time to head back into the
Battledome
to defeat the Spectre Wraiths! Here is our
step 5 guide
for the battle of Brightvale!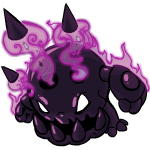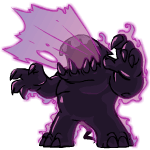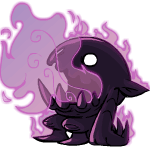 Grrr!
PIN Update:
You can now put a PIN on converting your pet--do this by going to your
PIN prefs page
. This is great if you have the old art style pets and don't want a scammer messing with them!
Plot News: More Battledome on the Way
posted by Dave on October 16, 2010, 1:16 pm NST
More Battledome challengers will be appearing for the Faeries' Ruin plot! The names are as follows:
Shadow Spectre Minion
Shadow Spectre Destroyer
Shadow Spectre Brute
Shadow Spectre Conqueror
Shadow Spectre Fury
Shadow Spectre Zealot
When they'll be coming, we don't know... but presumably once everyone makes it up to Faerieland to see why it's suddenly a swirling, purple cloud o' death! Special thanks goes to monophyte from the Neoboards for pointing this out to us! :) In the meantime, check out our walkthrough for
Step 4
of the plot, just released yesterday.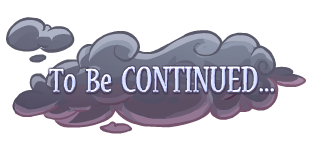 The Faeries' Ruin - Chapter 7
posted by Illusioniste on October 15, 2010, 2:01 pm NST
Chapter 7
is out! Brynn and Hanso head to Brightvale to uncover the secrets of the artefact, and Hanso ends up in the slammer. :P
Our guide for this chapter is
here
.

The Faeries' Ruin - Chapter 6
posted by Illusioniste on October 8, 2010, 11:26 am NST
Chapter 6
is out! Oh em gee Battledome fights!
*rolls up sleeves*
Exactly what I (and many others) have been waiting for! Our Step 3 guide is
here
and it includes a brief introduction to the Battledome.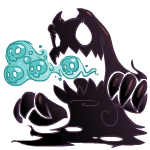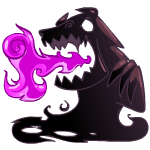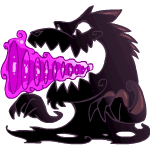 Buuuuurrrppp!

The Faeries' Ruin - Chapter 5
posted by Nynex on October 4, 2010, 2:11 pm NST
Chapter 5
has been released. Find out what happens to our heroes after they escape Nox Castle in
Step 2
.

The Faeries Ruin - Chapter 4
posted by Suzuka on October 1, 2010, 2:33 pm NST
Chapter 4
has been released! A guide is now up
here
.
In this step, you'll be figuring out how to control the doors in order to escape from the
Castle of Hubrid Nox
. Each peg represents a trapped hero, and by opening doors, you can help all of them escape.
This section can be played multiple times to receive all the achievements; there is also a non-required NC step for this chapter. View our
Corridor of Chance guide
for more information.




The Official Neopets Team Message Board:
Just wanted to post about a few glitches happening at the moment...

For the plot, we know about people getting stuck with pegs not moving through open doors, and about Nox's Locks remaining grey even after you've escaped. Thanks for all the reports with detailed information! We're looking into it now and will fix it ASAP so you can finish the puzzle. It wouldn't be a plot without glitches, right? *shifty eyes*

Also, Transfabulator items are not supposed to be stuck in the Closet. This is also being looked into as we type. Early reports are that it will take some time to fix, but we hope you'll be able to move them to your inventory early next week. We have a pack of hungry Meepits standing by to encourage programmer compliance with this plan.

- The Neopets Team

(P.S. - Just to clarify another question we've seen, the NC plot component is a new activity for those that want to participate. It in no way affects your plot score.)
Note:
You can still play
Step One
if you need or want to!
Have the new Corridor of Chance or Halloween themed JubJub Power Bounce items?
Model them for us.
The Faeries' Ruin Update: New Stuff Coming Tomorrow
posted by Dave on September 30, 2010, 5:06 pm NST
According to the German Neopets news...
Wartest du auf Plot Neuigkeiten? Ein kleines Pteri hat uns zugeflustert, dass es morgen vielleicht weiter geht. Aber das hast du nicht von uns gehort!
Which means in English...
Are you waiting for plot news? A little Pteri has whispered to us that perhaps it will go live tomorrow. But you haven't heard that from us!
Hopefully the English version of the news updates soon to confirm the delay. Be sure to check Jellyneo tomorrow for the next plot update. And if you haven't already, we highly recommend completing
Step 1
since we don't know if it will be disabled for tomorrow's update! (In the past, some steps have been time sensitive, so better safe than sorry!)

The Faeries' Ruin - Chapter 3
posted by Nynex on September 28, 2010, 3:13 pm NST
Chapter 3
is out, and our heroes are on their way to confront
Nox
. You can still catch up on
step one
, so make sure to keep up with our
plot coverage
.

The Faeries' Ruin - Chapter 2
posted by Nynex on September 23, 2010, 3:53 pm NST
Chapter 2
has been released! You will need to guide Hanso through the
Library
and collect the artifacts without getting caught by Xandra.
For a walkthrough of this step, visit our
Step 1 guide
! Make sure you read how to get the achievements for this step, along with reading up on all the ways that Hanso and Xandra can move!

The Faeries' Ruin - Chapter 1
posted by Nynex on September 21, 2010, 2:14 pm NST
The Faeries' Ruin
Chapter 1
has been released. The rogue Hanso may have the answer to what happened to the faeries, or is he responsible? Discuss in the comments below!

Faq:
How do I participate in a plot?
A good place to start is the plot comic! You can follow along with the hero(es) and find helpful clues and hints along the way. It's also a good idea to visit the plot Neoboard regularly if you can. Many players like to discuss plots and work together on activities, so it's a good way to find help if you get stuck!
Can I track my progress in a plot?
In past plots, a progress page that detailed your participation was released after the plot had ended. For The Faeries' Ruin, we'll be making that information available at the beginning, as soon as the activities have started, so that everyone can share their progress as they go along. We're calling it "Fearless Deeds" because that sounds heroic and stuff.
Do I get prizes for participating in plots?
Totally! As you complete plot activities, you'll be earning points that can be used to purchase prizes in the plot Prize Shop after everything is over. There may also be bonus prizes within activities to earn along the way, and those that participate in activities are awarded a trophy (and other surprises) at the end.
The more you participate, the more points you'll earn and the better your trophy and prizes!
How long do plots last?
It depends on the plot! If the event is so epically huge that it needs the whole of Neopia participating to figure it out, it can last a few months. Or it may be what we call a "mini-plot" and only last a few weeks. Either way, the event does eventually end, and Neopia moves on.
After a plot, the comic remains available for everyone to enjoy. Most of the time, all of the activities are removed and you are no longer able to complete the plot, though there have been one or two mini-plots in which the activities are left up for fun.
What happens if I miss a chapter of a plot comic?
For most plots, this is nothing to worry about. Following along with all the comics and activities earns you more points for use in the Prize Shop, but it in no way affects your ability to complete the plot overall. You can go back and read the comic whenever you like, and you can complete solo activities up until the plot ends.
Why are some of the Faerieland pages unavailable?
Because all of the faeries have been turned to stone in the current plot, The Faeries' Ruin, they can no longer run their shops or activities. Those pages will remain closed unless someone can save the faeries and break the spell!
What are plot community activities?
Community activities are activities in which many players must come together at the same time to complete a task and move the story along. Once activities like these have ended, you can't go back and do them on your own, so it's best to keep an eye out for them if you want to participate!
What is a plot?
A plot is a large limited-time event that takes place within the world of Neopia. Players can follow along with the story by reading the comics, and then participate directly by finding the clues and completing activities to help resolve whatever conflict the heroes may face.
Do I have to be logged in to participate in a plot?
You don't have to be logged in to read the comic, but if you want to complete the activities and earn prizes, you'll have to have a Neopets account and be logged in.
Faerie Festival: Plot Alert?
posted by Dave on September 20, 2010, 12:10 pm NST
It seems as if all the faeries have turned to stone. (Good thing I redeemed my free item earlier this morning. :P)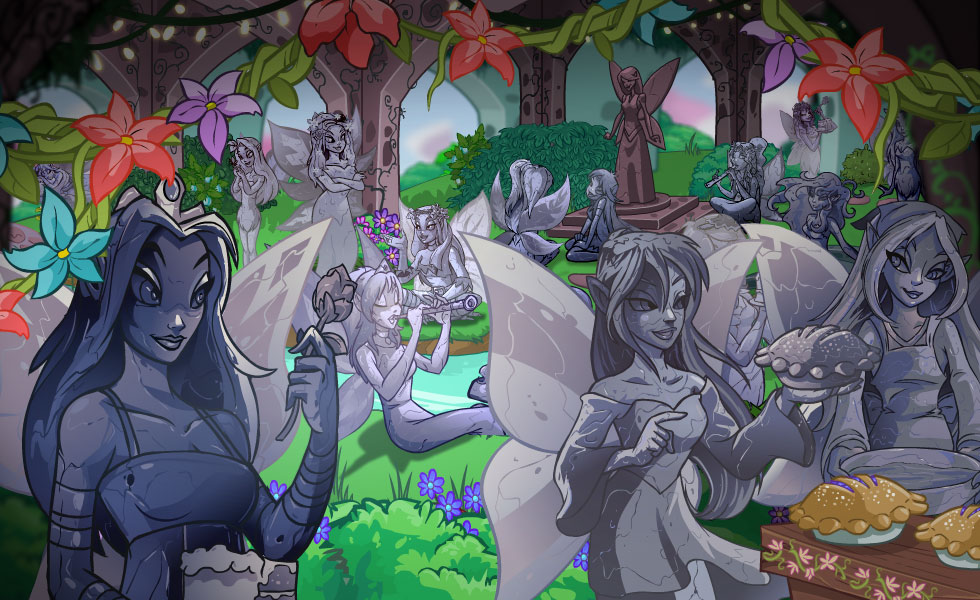 Could this possibly be the start of a (mini-)plot? :O Tell us what you think in the comments! (Feel free to shout "PLOT PLOT PLOT" if you like. We're hoping the same thing.)
UPDATE:
All Faerieland games have been taken down from the games room, and all Faerieland areas (such as the Crossword, Personality Quiz, and shops) have been taken down due to all faeries being turned to stone! Smells like a plot to us!
ANOTHER UPDATE:
We now have a
Plot Coverage
section to keep you up-to-date on this disaster!
If you'd like to talk about this fishy chain of events, you can either take to our comments, or visit our
JN Forums
for more discussion!
Faerie Festival Begins With New Daily
posted by Dave on September 17, 2010, 3:52 pm NST
The Faerie Festival has begun this year with a new daily!
Click here
to visit the faeries and claim a free item. We've also added this giveaway to our
Neopets Dailies page
.
Post what free item you got in the comments!
Also, don't forget to vote in the
Wearables Poll
to let TNT know which unwearable piece of clothing that you'd like to see made wearable next.