Your jnAccount:
Log In
or
Register
| New to Jellyneo?
Click here!
Faerie Personality Quiz
Have you ever wondered which elemental faerie you're most like? Some of us have, at one point or another. Other users have even created tests of their own to answer this deep, burning question. But eventually, TNT decided to release an official personality quiz for you curious faerie-wannabes out there.
Like most other personality quizzes on the Internet, you simply answer a series of questions, and your result (Earth, Air, Water, Fire, Dark or Light) is determined by your responses -- to which faerie type they correspond the most. And like most other personality quizzes on the Internet, some of the answers can be so painfully obvious that if you're aiming for a particular outcome and if you know your faeries quite well, you can simply figure out which ones to click. But that's not much fun, is it?
Whether or not that's your idea of fun, here is a cheat sheet to help you get the faerie you want, with answers marked according to the element they correspond to, in case they're not painfully obvious enough. All possible results are further down. Needless to say, if you still want to be surprised by your result, you might want to stop reading here. Spoilers abound, young faerie.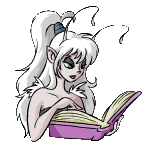 Maybe I can use this to find out what kind of faerie I was before they ripped my wings off...
Cheat Sheet
When you wake up in the morning, what is the first thing you do?
Stretch and take a deep breath. [Air]
Shut your eyes and go back to sleep. [Dark]
Light a candle. [Fire]
Water your plants. [Earth]
Open the drapes to let in some light. [Light]
Take a shower or bath. [Water]
Where would you go to relax?
Camping, so I could sit around the campfire. [F]
To my garden to plant flowers. [E]
To the lake to go swimming. [W]
To the beach to lie in the sun. [L]
My backyard at night to stargaze. [D]
Out of the city to get some fresh air. [A]
Which of these words appeals to you most?
Flame [F]
Wind [A]
Land [E]
Waves [W]
Sunlight [L]
Darkness [D]
What ability would you teach your Neopet?
Drain Life [D]
Water of Life [W]
Restore [L]
Regeneration [E]
Boil [F]
Invisibility [A]
Others might describe you as...
Fiery [F]
Carefree [A]
Clever [D]
Cheerful [L]
Modest [E]
Relaxed [W]
If given the choice, which of the following drinks would you select?
Natural fruit juice. [E]
Something diet. [L]
Black coffee. [D]
Ice water. [W]
Anything carbonated. [A]
Hot chocolate or tea. [F]
Where in Neopia would you live?
Darigan Citadel [D]
Faerieland [A]
Meridell [E]
The Lost Desert [F]
Maraqua [W]
Altador [L]
Possible Results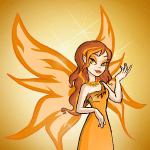 You are similar to a fire faerie. You are very spirited and prefer being nice and warm.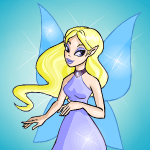 You are most like an air faerie! You enjoy fresh air and have a positive (if somewhat relaxed) attitude about life.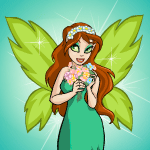 You and earth faeries are alike. You both enjoy working with your hands and watching things grow.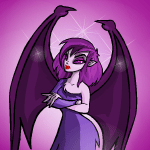 You have a lot in common with dark faeries. You probably enjoy playing tricks on others and are most happy at night.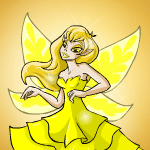 You seem to be attuned to light faeries. You are usually cheerful and full of energy, and love going outside on sunny days.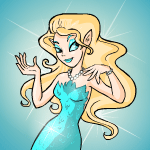 You would get along well with water faeries. You have a calm personality, and love to swim and splash water around.
Help us improve!
Did you find what you were looking for on this page?
This article was written by: Kat