Your jnAccount:
Log In
or
Register
| New to Jellyneo?
Click here!
(Not So) Annual Faerie Festival
2023
Jellyneo's Faerie Festival Coverage
| | | |
| --- | --- | --- |
| Event Overview Quick Links | Recycling Strategies Prize Shop Value Guides | |
Overview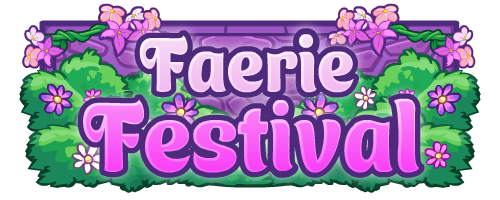 Faerieland is in a buzz as Fyora and all the other faeries celebrate the annual Faerie Festival a little late. This year's festivities, beginning on October 2nd, include a variety of activities. The event has promised to include a Charity Corner-like component, which was not released with the event's initial launch.
You may not participate in the Faerie Festival on side accounts—see the FAQs.
Festival Overview
Illusen and Jhudora had been ordered to co-host the festival, but the News dated October 4th revealed each Faerie will be holding her own festival beginning on October 9th. The Recycling component is slated to start then as well—read more in the FAQs.
Starting on October 4th, users were invited to each of the separate festivals.
You've Been Invited!
Faerie Festival is upon us!!

Would you like to join the effort in helping the faeries set up Faerie Festival this year? OH!? It appears you got two invitations... view them below!
On October 9th, users were finally able to choose a faerie's invitation to accept.
Upon choosing a side and confirming which Faerie's festival you wish to attend, you'll receive a gift matching your chosen Faerie:
If you did not choose a side by the end of the day on October 9th, you were randomly assigned to a side and received the respective gift when next visiting the festival page.
You've Been Recruited by Team Illusen!

Since you didn't choose a side in time, Illusen decided to poach you for their festival.
Welcome to Team Illusen! The elegant Earth Faerie also bribed gifted you with this party favor
You've Been Drafted by Team Jhudora!

Since you didn't choose a side in time, Jhudora decided to poach you for their festival.
Welcome to Team Jhudora! The dour Dark Faerie also bribed gifted you with this party favor
Festival Activities
Daily Faerie Quest & Freebie Item
There is a daily freebie item awarded for visiting the Faerie Quests hub. You will also have the opportunity to accept a free Faerie Quest.
View Daily Faerie Quests Guide »
Recycling
Starting on October 9th, in the style of the 2020 Charity Corner, Illusen and Jhudora are each leading efforts to collect recycling materials to help clean up Neopia. Recycling items can earn you an item reward and points redeemable at a prize shop.
Free Activities
Throughout the duration of the festival, the Wheel of Excitement will issue one free spin each day.
At the Soup Kitchen, your pets can eat for free regardless of your total Neopoints.
Standard Activities
The festival also links to the following Faerie/Faerieland-related activities, although it appears there is no difference in using these features now versus any other day:
Final Prizes
Various prizes were given out for different types of participation in the Faerie Festival.
Epilogue
On October 19th, when returning to the Festival hub, a pop-up automatically opened with a comic featuring Vira and what appears to be (spoiler? we're not sure!) another figure from Neopia's past. The comic is seemingly a precursor to the previously-announced upcoming plot "The Void Within."
Free the Faeries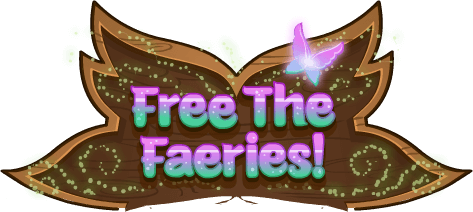 This year's Neocash component involves using Slingshots to free the bottled Faeries.
Help us improve!
Did you find what you were looking for on this page?