Your jnAccount:
Log In
or
Register
| New to Jellyneo?
Click here!
Faerie Crossword Answers
Pick your news: Neopets News | Crossword | JN Updates | Daily Puzzle | Advent
The Faerie Crossword has been a daily staple of Faerieland for many years. Each day, a new crossword puzzle is created by the Library Faerie, and Neopians such as yourself can solve it for a small Neopoint reward. Luckily, in case you get stuck on any of the clues, we post the answers daily right here on Jellyneo!
The Answers
Below is where you can find the answers each morning:
Answers for December 7, 2023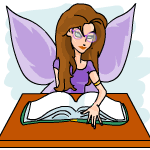 Across

2. blue
4. benny
6. scorchio
8. extreme
10. arms
12. bite
13. bib
14. eye


Down

1. alton
3. drenched
5. acres
7. ham
9. eeeee
11. mika
12. bbq

Today's answers are brought to you by Kenny.
How to Play
Beginning a puzzle is simple. Visit the Faerie Crossword in Faerieland, and click on the "Start Today's Puzzle!" button to get going.
To input an answer, click on the clue that you wish to answer, and then type in your answer in the "Word" box to submit it. You will need to do that for each clue.
Each puzzle is available for 24 hours, starting from midnight NST through 11:59 PM. If you do not finish the puzzle by 11:59 PM on a given day, you'll forfeit the prizes (see below) and simply get the next day's puzzle to solve.
Maintenance
The Crossword is known to go down for maintenance, which can last anywhere from a few days through a few weeks. (At one point we even saw it spanning multiple months.) It is unknown exactly what needs maintaining during the downtime, but it seems that someone from TNT must take an action to end the maintenance and bring the Crossword back.
Scoring
There's only one thing that matters: finishing the puzzle by inputting all of the correct answers in the shortest amount of time.
You will receive the following Neopoint rewards depending on how long it takes you to finish the puzzle:
600 NP: Less than 5 minutes from start to finish
400 NP: 5 to 15 minutes from start to finish
200 NP: Over 15 minutes from start to finish
In addition to winning Neopoints, your active Neopet can also randomly receive +1-3 intelligence points when finishing the puzzle. (Receiving +3 intelligence points is extremely rare, but has been verified.) If you complete the puzzle daily, you'll see several intelligence gains for your Neopet each month.
Avatar
An avatar is available for the first time you complete a puzzle. It does not matter how long you take, as long as you finish it:
Library Faerie / Guide
Successfully complete the daily Faerie Crossword. Answers are provided by JN daily.
Released: September 21, 2004
Help us improve!
Did you find what you were looking for on this page?