Your jnAccount:
Log In
or
Register
| New to Jellyneo?
Click here!
Neopian Times Editorial Database
The Neopian Times Editorial is a (usually) weekly column hosted by The Neopets Team that answers questions direct from Neopians. Unfortunately, these Q&A's are not easily searched on the Neopets site, so we've created our own searchable database. Convenient for looking up past answers!
To search, just type something in the box below! (The fewer words, the better... usually.)
There are 12,476 results for you search.
---
Hello all! As the holidays approach, we wanted to remind users that many of our artists based out of Ukraine are still having a very difficult time. Despite their circumstances, they have never stopped or lowered the quality of the incredible artwork they create for us, and although incidents like recent power outages have delayed their progress, they continue to endure and develop wonderful art for the Neopets Team. Please keep this in mind during the coming months, as these delays do impact our prize and event development. As much as we appreciate their tireless work, the safety of our artists is of the utmost importance. Please keep them in your thoughts and send any and all support you can their way! ~~Aesop
From Neopian Times, Issue 973 (Modern) · Published December 2, 2022 · JN Editorial ID: 21527
---
Hey there! Many were excited to see the Haunted Woods Background re-released and found within this year's Trick-or-Treat bags. I was hoping that maybe you could release the other Backgrounds from the Customization Beta? I would love to add the Kiko Lake BG, Krawk Island BG, Lost Desert BG, Maraqua BG, Roo Island BG, and the Tyrannian BG to my Sand Gallery! I'm sure others would like to add the BGs to their Galleries and Closets as well. It is fun to see some 'old and forgotten' items become available again! Thank you! ~~fullonparanoid
Hello! We were thrilled to hear from all of the users who were excited to find the Haunted Woods Background in their Trick-or-Treat bags. We've been discussing different opportunities to rerelease older items of all types that are now difficult if not impossible for new players to obtain. We will certainly be re-releasing more of these rare/retired items in the future, so be sure to keep an eye out! ~~Aesop
From Neopian Times, Issue 972 (Modern) · Published November 4, 2022 · JN Editorial ID: 21516
---
Hi I really really need a button or link on the Inventory page for my Closet. It's annoying having to go through my Shop to get there. Please please provide a link. Thanks ~~Scaramousshe
Hello Scaramousshe! Happy to share that we are looking into adding an update to the inventory page to have links the classic page had. Closet is one of the things were looking to add! Stay tuned as we continue to work on this. ~~Sunpotato
From Neopian Times, Issue 972 (Modern) · Published November 4, 2022 · JN Editorial ID: 21515
---
Hello TNT! I've been enjoying many of the new items and colours lately, your artists are nailing it! I wondered if I might put an idea in your heads. One of my favorite petpets, the Xepru, has been around for 16 years and has only gotten three color variants! Do you think we could show the Xepru some love? I've been dreaming of years for something like Rainbow, Faerie, or even Spring :) Thank you! ~~omgitsval
Hi there! Thank you so much for reaching out with your ideas! We agree that the Xepru totally needs more colours which is why we released the Mutant colour a few months back, but we'd love to do more! We will for sure keep your suggested Xepru colours in mind as we keep releasing fun little random surprises! ~~Stone
From Neopian Times, Issue 972 (Modern) · Published November 4, 2022 · JN Editorial ID: 21514
---
Howdy, TNT! Do you have plans to expand the team anytime soon? I'd love to see if I can help out with my favorite site, and I know I'm not alone! ~~caseybear205
Unfortunately right now, we do not have any new openings for TNT. As soon as we do, we will be sure to announce any vacancies here.
Thank you for the question! ~~Yarner
From Neopian Times, Issue 972 (Modern) · Published November 4, 2022 · JN Editorial ID: 21513
---
Good day to you. Thanks for the lovely surprise in affording us a chance to win a Halloween paint brush this year in our goodie bags. I just have a small question: it's been years of my doing several dailies and I never win anything but junk. Is there any chance to change the prize pool of some items, like Grave Danger, as I've been doing this literally since it came out and never got anything better than a book. Apart from Trudy's Surprise, there is no real way of earning NP right now with most games not converted yet. Thank you! ~~amzinggrace100
So happy to hear that you enjoyed the Halloween paint brush we slipped into the Trick-or-Treat bags this year! It's funny you should mention updating prize pools of dailies like Grave Danger, as we have recently been looking into adding new prizes into that very daily. As you mentioned, some of these older dailies have outdated prize pools, many of which could use some sprucing up. After we finish looking into adding some new fun prizes to Grave Danger, we can circle around to some of the other dailies that need some updates! ~~Aesop
From Neopian Times, Issue 972 (Modern) · Published November 4, 2022 · JN Editorial ID: 21512
---
Hi there! I am wondering why some invisible pets, like Gelerts, can be customized to wear clothes but others, like Wockies, cannot. I have an Invisible Wocky and would love to be able to dress him up. Can you please consider making Invisible Wockies fully customizable? Thank you! ~~valikthebuilder
Hi! Great question, the reason some are customisable and others are not is due to how parts of the pet are uploaded. Just because the pet is invisible, doesn't mean it has no files! The "right way" of adding these files is something that has been inconsistent, but we are excited to do it so that everyone can enjoy dressing up Invisible pets! It will take some time to get this resolved, so we will gladly take requests (starting with the Wocky hehe) and make the changes with time. Thanks! ~~Miss Rainbow
From Neopian Times, Issue 972 (Modern) · Published November 4, 2022 · JN Editorial ID: 21511
---
I've looked everywhere i can think of and I can't find any codestones for sale, how on earth do i get them? ~~radkitkat
Hello! Besides shops you can also get codestones at the Deserted Tomb, Tombola, random events or as a prize from certain Battledome Opponents. You can also get them at the trading post or auctions. Hope this helps! ~~ Sunpotato
From Neopian Times, Issue 972 (Modern) · Published November 4, 2022 · JN Editorial ID: 21510
---
CAPTION CONTEST RULES REMINDER
Hello Neopians! We wanted to reiterate some of the Caption Contest rules that many users have been confused about.
1. Boards dedicated to advertising your caption are not allowed. The only advertising you can do for your caption is through your Neoboard signature. Creating "unrelated" boards thanking users or doing a NP giveaway to get other players' attention as a thinly veiled attempt to campaign for your Caption Contest entry is now also considered advertising and will not be allowed.
2. Please do not advertise your friend's Caption Contest entries on the site. Although we love to see Neopians helping each other, advertising for friends, especially if they ask you not to, is a slippery slope which could encourage the use of shell accounts.
3. While neomailing friends asking for votes is not explicitly against the rules, mass-neomailing users pleading for votes is absolutely not allowed. This type of behaviour is considered spam and harassment.
The Neopets Team recently sent out warnings to users who were not observing the rules listed above. Now that these rules have been reiterated, any users found breaking these rules will have their entries removed moving forward. Please do not hesitate to reach out if you notice other players disregarding these rules. We understand that this is a very contentious contest, and ask that you do your best to respect the rules as well as your fellow Neopians so that the competition can be judged as fair as possible! ~~Aesop
From Neopian Times, Issue 972 (Modern) · Published November 4, 2022 · JN Editorial ID: 21517
---
HAPPY THOUGHTS

Hi TNT, Thanks a lot for making the site safer and introducing the 2fa option. Much appreciated. ~~Notej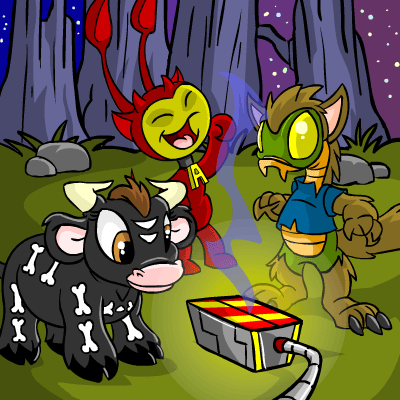 From Neopian Times, Issue 971 (Modern) · Published October 21, 2022 · JN Editorial ID: 21509
---
Howdy! Not sure where to suggest this, but... I love the pride tapestry wearables. Can you please pass on to TNT that I'd love if they made an asexual pride tapestry? Thank you! ~~boscoemax
It's funny you should ask because we actually released that tapestry today in early celebration of Asexual Awareness Week that starts this Sunday! ~~Stone
From Neopian Times, Issue 971 (Modern) · Published October 21, 2022 · JN Editorial ID: 21507
---
hi! I was wondering if the Fabled Silvery Lake Background will ever be put in a cap or something of sorts? It truly must be fabled for how rare it is to find one for trade now adays *offers you treats and milk* ~~darkdragon4x4
Hello! We are definitely interested in adding this to a retired capsule! It would probably fit best in a Retired Spring or Summer capsule… so keep an eye out and thanks for the suggestion and thanks for the treats! ~~Miss Rainbow
From Neopian Times, Issue 971 (Modern) · Published October 21, 2022 · JN Editorial ID: 21506
---
I heard there were rumblings of the Premium Bar being removed, and I would be bereft if it were removed. I keep a bookmarked tab to the news page so I can direct away from the mobile friendly pages straight back to normal desktop mode so I can use that bar. Being able to opt in and out of the mobile style pages and desktop would be so useful! ~~hockeycabbage
Hello there! Oh dear, we will not be removing the Premium bar, quite the opposite! We are looking into bringing it to the converted pages and making a mobile-friendly version. We will share more updates about this as we start fleshing this out. In the meantime stay tuned from official news and TNT sources. ~Sunpotato
From Neopian Times, Issue 971 (Modern) · Published October 21, 2022 · JN Editorial ID: 21505
---
TNT! I want to buy a Plate Of Cookies, the one released from the advent calendar! But when I search for it on the Shop Wizard, a WEARABLE Plate Of Cookies shows up instead of the Plate Of Cookies from the advent calendar! They have identical names, so I can't find the plate of cookies my pets so desperately want. :( ~~babygcpunk
Hello! I believe the Plate Of Cookies given out by the Advent Calendar last year that you are referencing was actually renamed to "Santa Skarl Cookie Crumbs" to avoid confusion with the Plate of Cookies Wearable! Hope this helps your pets find the delicious cookies they deserve! ~~Aesop
From Neopian Times, Issue 971 (Modern) · Published October 21, 2022 · JN Editorial ID: 21504
---
Hi TNT! Would it be possible to maybe make a button to access the news page? It's not currently accessible from the beta layout. ~~unlaced_
Psstt….*whispers* you can access the new features page by tapping the bell icon in the top navigation bar and then tapping the news text. ~~Sunpotato
From Neopian Times, Issue 971 (Modern) · Published October 21, 2022 · JN Editorial ID: 21503
---
Hi there TNT. Currently the Head to Toe Mummy Wraps layers a bit funky- over clothing but under accessories. Would it be possible to rezone it as Markings so that it will layer properly under all clothing for those of us with some pets who wanna wear their clothes over top of their bandages? ~~x_kovu_x
Hello! We have indeed rezoned to your request! Enjoy and happy customising! ~~Miss Rainbow
From Neopian Times, Issue 971 (Modern) · Published October 21, 2022 · JN Editorial ID: 21502
---
Hello TNT. Inquiring minds want to know, will free pet slots ever be a thing again? Maybe something for the upcoming site's anniversary in November? *Puppyblew eyes* please?? ~~nick_and_nickette
Hello! What a wonderful idea! We will make that happen! ~~Yarner
From Neopian Times, Issue 971 (Modern) · Published October 21, 2022 · JN Editorial ID: 21501
---
Good eeeevening... Can you activate the WERE APPLE and HALLOWEEN SKULL CAKE and maybe put them into the Trick-or-Treat Bags this year? Their item type would have to be fixed since they were both intended to be Spooky Food. Thank yeeeeee. ~~the_mausoleum
What a spooktacular suggestion! They would certainly fit in well... Be sure to keep an eye out for the Trick-or-Treat bags this Halloween, I think you'll be happy to see some of the treats we've included in the Neopian Trick-or-Treat Bags this year! ~~Aesop
From Neopian Times, Issue 971 (Modern) · Published October 21, 2022 · JN Editorial ID: 21500
---
Hello TNT! One of the more fun past-time on the site is to vote for pets in the Customisation Spotlight. However, the small pictures make it difficult to see the customization. Is it possible to make the pictures larger in the voting section? Ideally, the same size as the pictures of your pets in the "quick reference" section of the site. Thank you! ~~Light_fearie02
Hiya! We definitely want to be able to see the awesome customizations everyone is doing. We are in the process of looking into doing an update for the Customization Spotlight and will take this into consideration!~~ Sunpotato
From Neopian Times, Issue 971 (Modern) · Published October 21, 2022 · JN Editorial ID: 21499
---
Can you please reiterate that giveaway boards are not allowed? Users are trying to put creative spins on them such as "Pay it forward" and "First so many people to post, get" boards, etc. Although their intentions might be good at first, at some point they leave the board to eat or sleep, and then it becomes a begging board by late-comers who aren't reading the pages of posts before, even if/when the person doing these giveaways posts that the "Board is Closed". ~~Anonymous
Sure we can! Sorry but announced giveaway boards (even under a new creative name) are not allowed on the site. It is fine to give away your items but please do not make announced giveaway boards for that sole purpose. Thanks! ~~Kikocat
From Neopian Times, Issue 971 (Modern) · Published October 21, 2022 · JN Editorial ID: 21498
---
On the Faerie Quest page Fyora stands in all her glory and has, for years. Is there anyway someone could fix her eyeliner on her left eye? It's been undone for a long time and it's driving me crazy. Thanks! ~~queen_potema
You aren't the only one this has been driving crazy, poor Fyora has been dealing with her makeup troubles for far too long! One of our artists finally got her a mirror and helped touch up her eyeliner, so Queen Fyora has been restored to her former glory on the Faerie Quest page! ~~Aesop
From Neopian Times, Issue 971 (Modern) · Published October 21, 2022 · JN Editorial ID: 21497
---
Hi! Here's a question I don't think you've ever answered in the past but I'm wondering.. How big is the Neopets team? Is it a small team working in a small office, or is it a big team working in a bigger office? I would love to know how many people work on Neopets! ~~missjitterbug
Hey there! I would love to answer this! We are a small and dedicated team that works remotely across the globe. Like most studios, we have content specialists, developers, designers, testers, moderators, producers, customer support, and marketers. We all have our specialities on the site, with the primary goal of creating the best experience for Neopia. We are passionate about Neopets and our fans, which fuels us to make things great. Thank you for the question! ~~Yarner
From Neopian Times, Issue 971 (Modern) · Published October 21, 2022 · JN Editorial ID: 21496
---
Hello~ would you consider releasing some new battledome weapons before the end of the year? Maybe for the Advent Calendar? We've only had 5 total released in the last 2 years. Some more middle-tier weapons for people who enjoy the player-run fun leagues (which average 8-13 icons) would be great. ~~kuroneko_kitty
I'm happy to report that we are planning on releasing a few new Battledome weapons for this year's Advent Calendar, so you'll certainly see them before the end of the year! ~~Aesop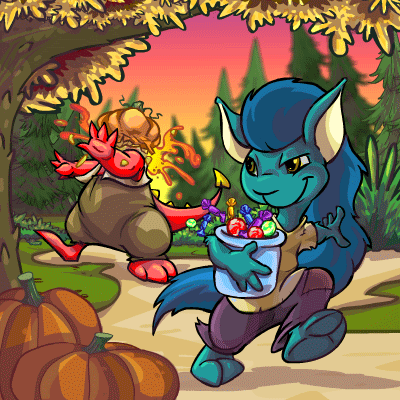 From Neopian Times, Issue 970 (Modern) · Published October 7, 2022 · JN Editorial ID: 21120
---
What happened to the Faerie Festival? ~~unlaced_
Unfortunately, due to issues outside of our control, our development team has been focused on making Neopets safer for each of our users. Once these issues have been resolved to our liking we will move forward with the Haunted Mansion and the holiday events. We still have the Faerie Festival event planned and ready for development and we are very excited for you to see it once we can fit it in! ~~Yarner
From Neopian Times, Issue 970 (Modern) · Published October 7, 2022 · JN Editorial ID: 21119
---
Howdy! Not sure where to suggest this, but... I love the pride tapestry wearables. Can you please pass on to TNT that I'd love if they made an asexual pride tapestry? Thank you! ~~boscoemax
We can't tell you enough how much it warms our hearts to see so much joy come from the pride items! Thank you for your suggestion. We've added it to our list and will be starting on more soon! ~~Stone
From Neopian Times, Issue 970 (Modern) · Published October 7, 2022 · JN Editorial ID: 21118
---
Can you please fix the name of the "Cool Negg Meera Shoes"? Last I checked the species was still "Meerca"... Thanks! (please remove user name if published. FYI the other items in the clothing set were correctly named so all good there.) ~~quailbat
Thank you so much for bringing that typo to our attention! We've corrected the naming error on these stylish shoes. ~~Aesop
From Neopian Times, Issue 970 (Modern) · Published October 7, 2022 · JN Editorial ID: 21117
---
Hello, Can you please tell us if there will be a sale for Premium Membership this year? Thanks so much. Shares cookies with you all. ~~c_butterflykiss
Hello there! Yes there will be a sale this year for Premium Membership. We are working on a new payment solution for Neopets which has caused delays in us moving forward with the sale. We appreciate your patience as we work through this development. ~~Yarner
From Neopian Times, Issue 970 (Modern) · Published October 7, 2022 · JN Editorial ID: 21116
---
Can you please change the way we attach petpetpets(p3s)? It takes soooo many refreshes and even then it may not attach! Now refreshing too much comes with the risk of being banned from the site!!!!! How are we suppose to attach them if we have to worry if the next refresh will be our last we ever see of the site???? Can there be like a special p3 place we go to attach the p3? Like a p3 animal shelter? We bring the p3 and pick which pet adopts (attaches) it? We need a solution ~~_sissiy_sis_369
Hello! This is something were currently working on and hope to have an update out for it in the near feature. Until then, please keep your petpetpets by your side <3 ~~Sunpotato
From Neopian Times, Issue 970 (Modern) · Published October 7, 2022 · JN Editorial ID: 21115
---
Hi i love the new Chocolate Cake Background! However I noticed in preview that it looks like it should be zoned Background Item as opposed to Background because the white space behind the cake is transparent. Can this be rezoned please? i'd love to pair this delicious cake with different tasty backgrounds! ~~kougra_luver246
So glad you love the new Chocolate Cake Background! We agree that swapping it over to Background Item instead is a fantastic idea! We've rezoned this wearable to Background Item so that white space above the cake can now be filled with scrumptious backgrounds! ~~Aesop
From Neopian Times, Issue 970 (Modern) · Published October 7, 2022 · JN Editorial ID: 21114
---
Hi TNT! *Slides over fresh baked cookies* I know you are doing the best you can. I am appreciative of you all trying but it seems like we are lacking in communication. I wanted to highlight some specific editorial answers that have not been updated despite assurances. In Issue 952, from January 2022, you said that you will shortly have a roadmap for 2022. Forgive me if I missed it but it is now month 9 in 2022 and we do not have a roadmap for this year. In April, another user followed up and you said you were working on a 2022 roadmap (Issue 957). In Issue 951 you said you would be working on getting rid of boring books. There are even more "promises" that have not been worked on that would be so helped by having a roadmap or being transparent. I am sure we would all be much happier if we knew what was coming or what was being prioritized. Because right now, it seems everything and nothing is a priority. But in reality you are all working so hard. It would surely help the mood! ~~longuylandgirl
Thank you so much for the question! There have been many changes over the years at Neopets, but one thing has remained steadfast: our dedication to giving our users the best experience. Our primary focus for 2022 was to make our annual events as fun and polished as possible. The goal in doing this was to shorten the development time for the following years so that we can use this time to look at the quality of life updates and focus on the features that were promised at the beginning of the year and last. In 2022, we had items pop up that were outside of our control which pivoted our emphasis on updating security systems. With a small group of developers, shifts in direction have a tremendous impact on how we prioritize and plan for the future. TNT remains highly dedicated to making Neopets the best they can be. Many things need to be updated, and we appreciate you submitting tickets when items are incorrect and challenging us to improve things. ~~Yarner
From Neopian Times, Issue 970 (Modern) · Published October 7, 2022 · JN Editorial ID: 21113
---