Your jnAccount:
Log In
or
Register
| New to Jellyneo?
Click here!
Neopian Times Editorial Database
The Neopian Times Editorial is a (usually) weekly column hosted by The Neopets Team that answers questions direct from Neopians. Unfortunately, these Q&A's are not easily searched on the Neopets site, so we've created our own searchable database. Convenient for looking up past answers!
To search, just type something in the box below! (The fewer words, the better... usually.)
There are 11,830 results for you search.
---
Hi TNT, so I was just curious, if you want to submit a new story for the storytelling contest, where do you submit it and when is the appropriate time/day to submit it? ~~yoshisislandbandit
Underneath the current story, there is a box with the text "What happens next? (write the next paragraph of the story!)" above it. You can fill out this box with your submission for the next portion of the story and click submit when you are ready to send it in!
And there is no certain time you need to submit your entries for the next portion of the Storytelling Competition as it is updated daily with new submissions for users! However, if you wish to try and start a story, it would be best to submit your entry over the weekend as new stories start on Monday and end on Friday. Hope this helps!
From Neopian Times, Issue 934. JN Editorial ID: 20784
---
Hi! I wanted to ask regarding relationships between characters we make for our Neopets. Are (strictly PG and family friendly) romantic relationships still forbidden in user-written stories, or are they allowed? Thank you! ~~creosote
Sorry but romance is strictly forbidden in all user-created content. You can state that someone has a relationship with another character, however, we wouldn't be able to allow the addition of romance or any romantic themes.
From Neopian Times, Issue 934. JN Editorial ID: 20783
---
Hi there, TNT! I am a longtime Neopets user who used to play regularly for years but now that I'm an adult, I often find myself taking brief hiatuses. I have unfortunately found myself locked out of my side accounts because of this, though I am able to reset the passwords I cannot get in as I forget my "birthday". Recently this happened with my main account as well (this one), but thankfully I had the birthday written down. I feel like a lot of others are in the same boat - I was taught by my parents to not give out my birthday online, so when I created these accounts I put in ones that are drastically different than the real one that I obviously remember. I'd be happy to go through extra hoops to change my birthday, even providing info from years ago in my account like past neofriends and what Facebook account my Neopets is synced to. Would you all be open to considering this? Thanks! ~~suzibow_842
If you go to www.neopets.com/help.phtml and send in a ticket asking for help with this matter, there is already a system in place that might be able to help you. Make sure to verify your account when you do write in as that will save a step in the process!
From Neopian Times, Issue 934. JN Editorial ID: 20782
---
Do you plan on doing anything about people stealing other people's art and using it as their own/submitting into contest (BC, UL)? There is even a UL that on UL of the week with a SunnyNeo Pre-made look-up, and in the rules it states it has to be your own, no premade. The art comunity even has proof of the latest UL winning being stolen. ~~mrsinvicta
If you see any stolen art or coding even, please make sure to report them under the heading of stolen art (yes even for coding since it will help speed things up) and the contest judge will make sure these reports get to where they should be.
Please make sure when you report a piece of stolen art, that you include the URL to the original, and the URL to the image and the page it is being featured on so we can locate the entries quickly.
From Neopian Times, Issue 934. JN Editorial ID: 20781
---
Hi! There's been some confusion over Random Events. Many of us seem to only see them when we're on the site's classic pages. Can you help shed some light on why random events don't seem to appear on beta pages? Thanks & please remove my username.
Yes, sadly they do not currently function on beta pages, we badly want to bring these back as well it is in our plans, not exactly sure when but we want them back too!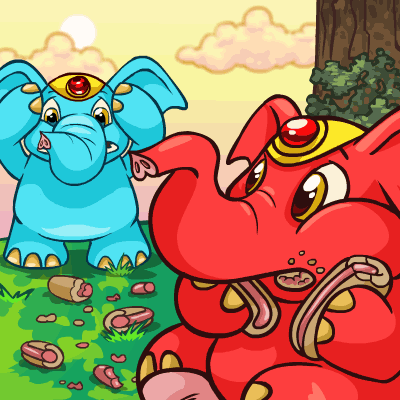 From Neopian Times, Issue 933. JN Editorial ID: 20780
---
The recent random contests giving users the chance to create site content have been really good, but is there any chance of future random contests expanding this idea to more areas besides wearables? Like avatars, other types of wearables, and maybe even pet colours? And maybe even contests for those who aren't artistically gifted like writing new Neopedia entries?~~herdygerdy
Totally, we want to do these too, random contests take a lot of time and effort hence why they aren't done as often as we wish they could, but internally we have been talking about an avatar as well so that could definitely be fun for the next contest!
From Neopian Times, Issue 933. JN Editorial ID: 20779
---
Hi TNT! Can we please get a Siyana wig in the future?~~greyfever
Ohh great idea, we want to make more faerie items going forward so I will add this to my list!
From Neopian Times, Issue 933. JN Editorial ID: 20778
---
Hello TNT! I went to the mall to buy some Wonderclaw widgets and Corridor of Chance keys today, only to find that they have been removed :( Can you possibly look into this and perhaps put them back in the mall if it was unintended? I love playing Wonderclaw/Corridor of Chance and it's really sad to see them becoming out of reach so suddenly!~~boren16
So yes sadly wonderclaw relied on flash so that is currently not available, but Corridor doesn't so I will totally get those keys back into the mall for you.
From Neopian Times, Issue 933. JN Editorial ID: 20777
---
Are you we getting to paint our Kougras stealthy this year? Does this design give any ideas to what we can have? www.neopets.com/~Dragzina~~demonlouie
Actually as a matter of fact I can confirm a new Stealthy Kougra is coming! Your design looks awesome, sadly we started this art for it about a month ago so we didn't get to see your design in time, but yours is really cool! Keep on drawing :) Not like you need me to tell you that!
From Neopian Times, Issue 933. JN Editorial ID: 20776
---
The April Fool's Day joke was so good that I had to show my cousin who isn't on Neo. She loves it and wants to come back! ~~xsaber1989
Glad you liked it, we enjoyed putting it together :)
From Neopian Times, Issue 933. JN Editorial ID: 20775
---
Heya TNT, just dropping in to say I'm really loving how all the site themes have been turning out so far! They all look great! ~~yoshisislandbandit
Our artists work really hard on these so they really appreciate these comments :)
From Neopian Times, Issue 933. JN Editorial ID: 20774
---
Oh and...

GOOD NIGHT mr.coconut!
From Neopian Times, Issue 932. JN Editorial ID: 20773
---
HAPPY THOUGHTS:



Y'all. The April Fools prank this year. This is amazing. I would legit watch these shows. You outdid yourselves, TNT! ~~i_love_latin

I loved this year's April Fool's Day joke! Well done, TNT! ~~bluelilacia

Hey guys! Just wanted to say that I loved the Neovision+ spoof! Spookynatural and the Kreludorian are my favorites. Thanks for the smiles :) ~~mirriseverin
From Neopian Times, Issue 932. JN Editorial ID: 20772
---
Hi! The zoning on the wearable "Around the Neck Camera" is currently set to Lower Foreground. Could it possibly be rezoned to Necklace? It would make much more sense and also conflict with less customizations! :)~~vixalope
Oh that is pretty odd, we will try to change that in that next week or so.
From Neopian Times, Issue 932. JN Editorial ID: 20771
---
I've heard rumor that if a pet is a high enough level (I've seen anywhere where from 20 - 50+), then they can't be sent back to level 1 through the lab ray. Can you confirm or deny this? Is it just very rare, or is it flat out impossible? If it's impossible, can you say at what level it's no longer possible? Thanks! ~~thepurplishsock
There is no definitive number where it would not zap your pet back to level 1, however the chances of getting that as a result are extremely low/rare chance of getting that even. BUT it can happen so be careful.
From Neopian Times, Issue 932. JN Editorial ID: 20770
---
Hello. From the Neopian Times Issue: 717, I thought you intended to award the beauty contest avatar to anyone who has won the Beauty Contest since the avatar was announced. The avatar was released November 12, 2014 and my bruce won 1st place on Feb. 06, 2015 and til this day I still haven't received the avatar. ~~whsnobs
Sorry but it was discovered later that it would not be possible to give out the avatar retroactively so you would need to win 1st, 2nd or 2rd overall or species in order to gain the avatar on your account. Sorry about this, the programmers did try but it wasn't something that could be done. Please feel free to enter your Bruce again (with a new image of course since you can't re-use any image in the BC that has already won first place in species or overall) and hopefully you will place and get the avatar.
From Neopian Times, Issue 932. JN Editorial ID: 20769
---
HAPPY THOUGHTS


Hi TNT, Thank you for all of your hard work on the beta! I know transferring everything over to a new format can't be easy and I don't think you guys get enough credit! If this is chosen please remove my username I'm shy :) ~~Anonymous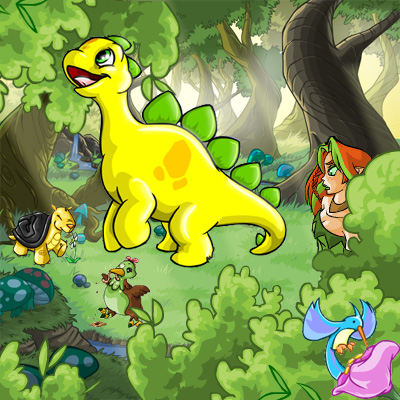 From Neopian Times, Issue 931. JN Editorial ID: 20768
---
Hi TNT! A while back I asked for some favorite memories from TNT's longest-running teammates. Now I'm curious to hear from some of the newest members of the team! Things like: What are some of your favorite things about working at Neopets? Did anyone play Neopets before joining TNT? What do you hope to accomplish/see on the site going forward? Thanks for playing! ~~sugarpill38
Aesop here! Although I've been working with TNT for over a year, I am still one of the newer members of the team. One of my favourite things about working at Neopets has been having the opportunity to be creative and come up with some fun and absurd items! I also treasure my time as editor of the Neopian Times, as I have continued to grow as both a reader and a writer the more I was exposed to the many different writing styles and unique voices I come across sifting through submissions.
I did play Neopets before joining TNT, but it was mostly during my childhood (I can still remember how excited I was to get a blue shoryu in my happy meal!). When I joined TNT, it was very overwhelming to see how much had changed in the world of Neopia since I had last visited! However, it was also very exciting seeing all of the entirely new places, characters, plots and even pets that had been added since I was last in Neopia.
In terms of moving forward, I would personally love to focus on more plots! As I mentioned earlier I love both writing and reading, so I would be ecstatic help come up with some new Neopian storylines. I am also very excited about the conversion to mobile! It certainly is a huge undertaking, but there is a whole team of incredibly passionate people working hard to make it happen.
From Neopian Times, Issue 931. JN Editorial ID: 20767
---
When do captions get chosen for the Caption Contest? There is only 1 week left in March. Thank you for looking. (please remove my name if posted anywhere, thank you!) ~~Anonymous
Captions are selected for voting one week before the start of the month (and therefore the next contest), so captions were set up for voting yesterday! This schedule allows users a full week to submit their votes before the Caption Contest is judged and a new one begins at the start of the next month.
From Neopian Times, Issue 931. JN Editorial ID: 20766
---
Hi tnt I'm currently offering a service where I draw up new custom designs for people's pet when requested. But I have a question if I draw the pet a reference and the new owner decides to draw that design and enter it in the BC would this be against the rules? I personally am totally fine with people redrawing my designs for the BC but I don't know your stand on it. It'd be nice if you could clear this up! - midnadragon
Hi, this is a sensitive issue. Obviously they cannot use your design or trace your image and then enter any creative contest on the site. However, them using your image for inspiration would be fine as long as they are not simply copying it.
From Neopian Times, Issue 931. JN Editorial ID: 20765
---
Hi TNT! Clarification—does all purchasing for side accounts have to take place on the main account, or can we transfer NPs to the side account and purchase items directly from there? I know all the NPs have to come from the main, but I don't know where those NPs are allowed to live! :) ~~i_love_latin
Hello!! Yes, all purchasing must be made from your main account and then sent to your side account. You can transfer points over to a side for the NeoLodge however any items must come from your main account. So it's best to keep all points on your main and then if you need points for the Lodge, you can send those over or use points you got from random events on the side account.
From Neopian Times, Issue 931. JN Editorial ID: 20764
---
For those of us who aren't artsy (like, at all) will there be more opportunities to submit Bad Art for the Art Gallery? ~~Anonymous
Kikocat here!! Yes, I think we will start doing this day a lot more often since everyone seems to really love it. Watch for it being listed on my schedules each month.
From Neopian Times, Issue 931. JN Editorial ID: 20763
---
Hello TNT! Spring is right around the corner and there is a certain lovely retired Spring Shop NC wearable that has long been out of reach for many, the Negg Wreath Garland released back in 2015! Is there any chance for us to finally see a return of the lovely garland in this year's Retired Spring Capsule? Thank you!~~morty0807
Surely :)
From Neopian Times, Issue 930. JN Editorial ID: 20762
---
Will the random contest ever be judged?It has been a month and it hasn't,I really want to enter in the next one.~~clovertheperidot
The contest was actually judged a few months ago and the winners are posted on the past winners page. We didn't grant prizes till this week because we wanted to ensure all items of the first place winners were created and released first. These are officially live and out in the world check em out!
From Neopian Times, Issue 930. JN Editorial ID: 20761
---
Carniverous Plant Usuki is spelled wrong; it should be Carnivorous Plant Usuki like the plushie (0:~~forgottenbirthdays
You're right, we sent off to Donny and he said should be fixed in no time.
From Neopian Times, Issue 930. JN Editorial ID: 20760
---
Hiii! Just wanted to maybe plant a tiny little seed in someone's ear that there are some of us mutant lovers who would really REALLY love some more wearable items for our mutant pets! Specifically markings, contacts and that lovely *hinthint* bone collector mask idea from the most recent Random Contest! *hinthint* Thanks for all you do~~siyniai
We actually have an upcoming Mutant Gram so be on look out!
From Neopian Times, Issue 930. JN Editorial ID: 20759
---
When will we be getting our bonus 500 NC from the promotion last fall? :) ~~gollyga97
The bonus NC was given out in December 2020, if for some reason you did not get yours and you know you did qualify for it, please send in a ticket by going to www.neopets.com/help.phtml and we will get that checked into for you.
From Neopian Times, Issue 930. JN Editorial ID: 20758
---
Are we allowed to advertise for other users that have pets UFT;UFA? There are a lot of agencies that give this power in the PC boards that seem okay as they link to the owner but the last update on this was from year 15-just want clarity ~~itsthattimeagain
Hi, No you cannot advertise for someone else's pet. Having them in an agency is fine as long as the owner has given consent for their pet to be listed there, if they ask for you to remove their pet from the agency please remove their pet.
From Neopian Times, Issue 930. JN Editorial ID: 20757
---
Any new avatars planned for this year?~~brenda_bbm
Yessiree! Keep an eye out ;)
Happy Thoughts
Hi. I'm writing in with happy thoughts because we got so many great Valentine's Day items this year, which look perfect in my side account gallery! The Call Me Sweetheart Gram is beautiful, as are the items within. Even the freebie from the Paper Hearts Goodie Bag is awesome, and goes well with the Cascading Roses. The Valentine Pandaphant is also gorgeous! Keep up the good work!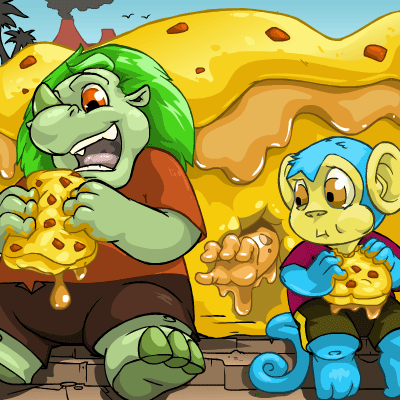 From Neopian Times, Issue 929. JN Editorial ID: 20756
---
Hi. The new handheld plushie awarded by voting for every Neopies category on the day of release is adorable! :) However, it's currently spelled as "Elsworth" Handheld Plushie, when it should be "Ellsworth." Please send to Donny. Thank you!~~_brainchild_
Oops you're totally right, patching that up for ya.
From Neopian Times, Issue 929. JN Editorial ID: 20755
---