Your jnAccount:
Log In
or
Register
| New to Jellyneo?
Click here!
Bonju's Cooking Pot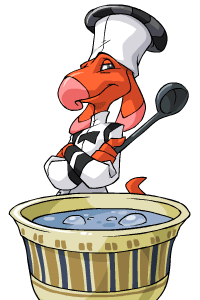 Shenkuu is one of the newer worlds discovered in Neopia. And of course a new world means new Neopets to meet, new weapons to battle with, new petpets to cuddle, new foods to eat...
Speaking of new foods, there's also the new Culinary Concoctions run by this Blumaroo here, Chef Bonju. With his newly discovered magical cooking vessel you can take two or more items and combine them into something "spectacular!"
Wait a second...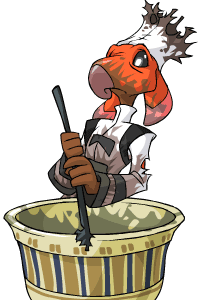 Well, never mind the fact that Bonju's cooking vessel can turn your items into miraculous new ones, because it seems as of now there are no recipes that don't result in unexpected combustion. Once some recipes are found, we'll let you know! 'Til then, it's probably safer just to stick with the tried and true Cooking Pot.
A hint for you intrepid avatar collectors: the long-searched-for and finally-discovered Blumaroo - Chef Bonju avatar cannot be collected here - you must journey to said Cooking Pot to mix your items and be rewarded with the avatar. Though why Bonju didn't use his own cooking vessel is anyone's guess...
Help us improve!
Did you find what you were looking for on this page?
This article was written by: DragonBeak