Your jnAccount:
Log In
or
Register
| New to Jellyneo?
Click here!
Contribute to Jellyneo
Hello, and thank you for your interest in contributing to Jellyneo! All of the content and updates you find here on our site are brought to you by volunteers such as yourself. We are on the look out for helping hands in multiple areas, and below we have outlined projects that we feel are self-contained and can be achieved by just one person.
(Alternatively, if you want to help us out in a larger capacity, check our Join Jellyneo page for our current open volunteer opportunities!)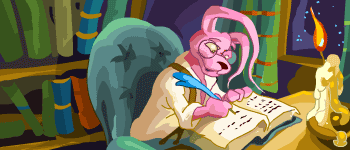 Below is a list of the projects that we currently have available. Each project typically entails working with a JN Staffer to make sure you end up producing something we can use.
As a note, if you do choose to help with a project below, you will receive full credit for the portion that you work on (and you will be credited with a name your choice—whether that is your Neopets username, real life nickname, or something else). In addition, you agree that by submitting something to Jellyneo means that we can keep it up and posted forever.
Now, without further ado... the projects:
---
Data Collection

For a few of our existing articles, we're trying to expand the accuracy of existing data or filling in a few holes that are missing. To do that, we call on you, our fellow Neopians, to submit the results of various activities you may partake in.
For example, we might be looking for the results of a go at Test Your Strength, or a list of the items requested by the Underwater Chef.
Below are links to the forms where you may submit your results to help us expand our guides:
---
Missing Game Guides

We already have a lengthy index of game guides, but we are still missing a few guides for some games. We are currently missing guides for the following games:
Brucey B Slots
Faerie's Folly
Pakiko
Terror Mountain Tilt
The Last Blast
The Return of the Return of Dr. Sloth
Shenkuu River Rush
Skies Over Meridell
Web of Vernax
If you are an expert in one of the games above, we would love to add a game guide written by you.
To Get Started:
To ensure your game guide is being written to JN standards and is able to be published, please:
Review the following game guides already published to get a sense for what a "Jellyneo game guide" looks like:
Prepare an introductory paragraph for your game guide that introduces the premise and storyline of the game. No need to write any further just yet!
Email your introduction to volunteer at jellyneo dot net, using a subject "Game Guide Intro for: *your game name*"
We will review your introduction, mark you down on the guide list above, and give you the green light to move forward with writing the game guide.
We'll continue to work with you along the way to edit it, polish it up, and prepare it to be published on Jellyneo.
---
Research Opportunities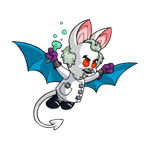 There are a number of articles we'd like to write and add to Jellyneo, but they require a bit of research beforehand. We're looking for any help and assistance on the topics below to uncover past sources of information that might help us put together an article.
Here are the topics we're interested in:
Coco Roll (a mobile flip phone game)
Neopets Mobile (a mobile flip phone app, featuring Lutari Island)
Any Neopets-related TV commercials (we'd like to make a gallery of real-life commercials)
Neopets: Codestone Quest (a PC game)
Neopets: Operation Kreludor (a PC game)
The partnership between Neopets and Jamba Juice, including information about the special in-store beverage
Neopets Islandberry Crunch (real-life Neopets themed cereal)
The partnership between Neopets and 99 Dogs (an old online merch store)
Quizara's Curse (a LeapFrog Didj game)
If you're interested in any of the topics above, then we're looking for people like you to assist in research!
To Get Started:
Choose one of the topics above and begin snooping around the Internet for any sources of information on the old topic.
Here are some sources you may consider:

Old user-created fansites or custom pages (think Angelfire or Geocities)
Old Neopian Times articles
Old pages that still reside on Neopets.com
Links to images or SWF files that may still exist at images.neopets.com
Press releases from associated third parties (like merch companies, sponsors, etc.)
YouTube videos showing playthroughs or showcasing the media in question

Email the results of your research to volunteer at jellyneo dot net, making sure to precisely source all of your materials. (We need exact URLs so that we may properly credit.) Use a subject like: "Topic Research: *name of topic*"
If you'd like to extend your research into actually writing the article, let us know in your message!
---
Old Feature Remakes

One of our favorite parts of the Book of Ages (our department dedicated to Neopets lore and history), are our old feature remakes. We've taken a few old features that have been removed from Neopets and remade them using modern web technologies. Our remakes so far include:
We'd like to add more recreations to our collection! Here's a short list of small features that we have deemed possible to recreate in a one-page format for historical purposes:
Kiko Match (the original, before games could earn Neopoints)
Chia Bingo
Crewdoku (from the Krawk Island Disappearance event)
Meristones
NeoKnights
Space Faerie Puzzle
Kau Korral
Treasure Hunt
Battlefield Neopia
Neo DJ
Techo Safari
We're also open to other features not listed here!
If you're interested in any of the features above, and you have web development skills, then we're looking for people like you to take on a project!
To Get Started:
Choose one of the features above and do a little research. Look for things like old game guides, articles, screenshots, or instructions.
Email the results of your research to volunteer at jellyneo dot net, along with a little bit of background about yourself and your web development skill levels. Use a subject like: "Feature Remake: *name of feature*"
We'll get back in touch with you to provide you with some additional information, requirements, and some starter code that you can begin building against.
---
Model Wearables
Our database of wearable previews relies on Neopians such as yourself dressing up your own Neopet and sending the name of your Neopet our way so we can grab the wearable information. With each new wearable released, we are always on the hunt for new models.
For instructions on how to model for Jellyneo, check out our Modeling section, and check out the full list of items we need models for.
(You will even get a shiny trophy for your jnAccount when you model for us!)
To Get Started:
Visit our Modeling section for more information. You do not need to contact us to help here.
---
Trading Post Tagging
In our Item Database, we log as many Trading Post lots as we can to produce a thorough Trading Post history for each item in Neopia. To make reading those histories easier, we also have a mechanism in place to pull the asking prices out of Neopians' wishlists and display them right next to the item in the lot.
For more details on how you can help us tag our data set, check out the Trading Post Tagging page in our Item Database.
(You will even get a shiny trophy for your jnAccount!)
To Get Started:
Visit our Trading Post Tagging page for more information. You do not need to contact us to help here.
---
Missing Item Information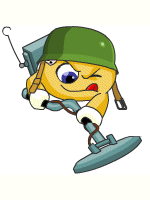 At any given time, we are usually missing information on a number of items in our Item Database. Currently, we are on the hunt for:
To Get Started:
If you own any of the items on the lists above, please see the instructions on the respective lists for how to send the information our way.
---