Your jnAccount:
Log In
or
Register
| New to Jellyneo?
Click here!
News Archives
This page shows the available archives of our Neopets news. To start browsing, select a month below.
« Return to month listing

Daily Dare and Monthly Freebies
Posted by illusioniste
Posted on March 1, 2007, 3:43 am NST
Daily Dare is now live! Every day in the month of March, you will have a chance to challenge
either
AAA or Abigail, (
but not both!
), at a chosen game. Today's game is Destruct-O-Match II. Knock down those blocks for a chance to win some new items! Beat AAA once to win Destruct-O-Match Stepping Stones, and beat Abigail once to win Destruct-O-Munch!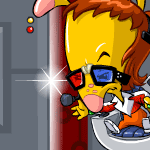 Fools! Nobody can beat me!
Click here to start playing!
---
Tired of staring at coloured blocks? Today's the day you can start collecting your
monthly freebies!





Shenkuu Warrior -- Now Testing
Posted by Dave
Posted on March 1, 2007, 1:40 pm NST
Thanks goes to Tony for a preview of this brand new game called Shenkuu Warrior!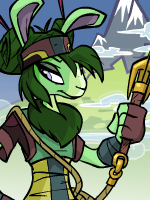 In Shenkuu, a warrior's training isn't complete without being able to race to the top of the mountain. While this steep climb may provide a scenic view, it's also great exercise for The Emperor's littlest princess, who has hopes of becoming the greatest warrior ever. Rather than just hiking up the mountain's trails, she is instead required to climb her way to the top with nothing but the aid of a shiny grappling hook. Failing to make it all the way up would mean forfeiting her right to be a warrior (along with possibly getting hurt – but, after all, one must have their priorities in order).
Screenshots:Main Screen | InstructionsGame Play | Game Play | Game PlayTrophies:



Game Room

Tale of Woah! Prizes!
Posted by Dave
Posted on March 1, 2007, 3:06 pm NST
After
months
of waiting, prizes are FINALLY HERE! w00t w00t!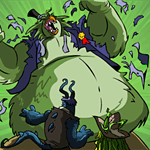 Arrr! Prizes are finally here! Roaaaarrrrr!
To claim yours,
visit Sophie's Shack
! If you didn't participate, then you can also see the prizes on our
HWP Plot Prizes
page. We're looking into some stats on the BD weapons, so stay tuned!
To view the sidebar, check out our
sidebars article
. To see the avatar, visit our
avatar listings
.
Our comments have been disabled temporarily since we cannot fully moderate them. If you'd like to discuss the prizes, or share the amount of points you received, then you can do so in our forums!

New Game -- Crisis Courier
Posted by Dave
Posted on March 3, 2007, 8:29 pm NST
It looks like this new game, Crisis Courier, will involve the popular sport of Yooyuball!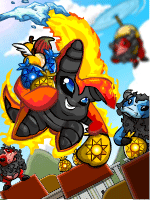 Trophies:



Also, look for the upcoming game Snowbeast Snackrifice.
Last Call
-- Anyone interested in applying for graphic designer or item DB staff should apply now! Applications will be closed tomorrow afternoon. See our forums for details.

Gadsgadsbogen Avatar
Posted by Terry
Posted on March 4, 2007, 5:43 am NST
Just a reminder that if you don't have the Gadsgadsbogen Avatar, you can go to the
[Gadsgadsbogen Neopedia article]
to get it!

I'm a purdy avatar. :D

Daily Dare Item Prizes
Posted by aznmiguel
Posted on March 5, 2007, 1:37 pm NST
Here are some of the Daily Dare Prizes to come in the future.
Turmac Roll - Day 9



Turmac Rolls | Turmac Breadbox

Attack of the Gummy Dice - Day 10



Gummy Dice Blocks

Gadgadsbogen Festival
Posted by aznmiguel
Posted on March 5, 2007, 3:47 pm NST
March is Gadgadsbogen Festival season, so get your grass skirt and fruity drink handy for this month-long celebration!
Header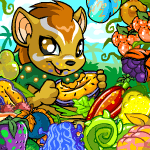 Island Petpets





Cooty Wars
Posted by aznmiguel
Posted on March 5, 2007, 4:06 pm NST
TNT is preparing for its release (no pun intended) of Cooty Wars, a spinoff on Mootix Drop.
Caption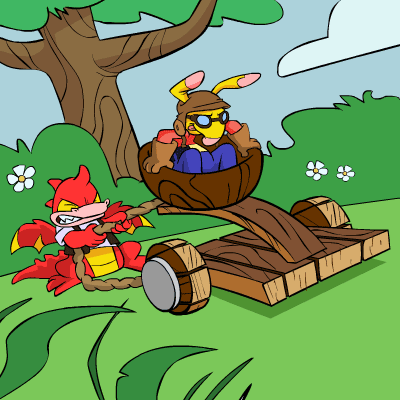 Buttons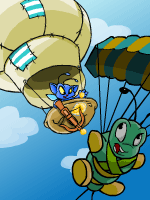 Items







Thanks to Ari from Neonutters for the Mootix Pop

Fashion Fever
Posted by Terry
Posted on March 6, 2007, 3:11 pm NST
What the... Let's see if it's Sponsor or not. Probably not, but we'll see. o_o
Header

Buttons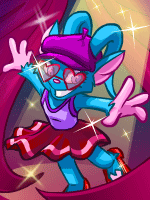 Game Room

New BTY
Posted by aznmiguel
Posted on March 7, 2007, 2:10 pm NST
This week's BTY is Gargarox!