Your jnAccount:
Log In
or
Register
| New to Jellyneo?
Click here!
Altador Cup Records
Heads up! Our Altador Cup Records service will be going temporarily offline on November 3rd due to an upcoming server upgrade. All of your data and stat images will remain in tact. Unfortunately, this service is not compatible with our new server, so we'll need to spend some time working under the hood to rework Altador Cup Records. We anticipate having it back up and running no later than 2021's Altador Cup season—and hopefully much sooner!
Welcome to Jellyneo's Altador Cup Record generator! If you would like to showcase your Altador Cup wins (and maybe your losses...) on your userlookup, shop, guild, or wherever, you can generate your own image here! To get started, read our tutorial. After that, come back to JN everyday to update your data! Since our images are automated, you will not need to worry about updating the image HTML once you paste it somewhere!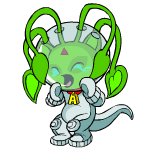 Uh-oh! You don't seem to be logged in! You need to login to your jnAccount to participate in this area of JN. If you don't have a jnAccount, register one today!