Your jnAccount:
Log In
or
Register
| New to Jellyneo?
Click here!
Altador Cup XVII
Jellyneo's Altador Cup XVII Coverage
Altador Cup News and Updates
Island Builders Altador Cup Event
Posted by Herdy
Posted on June 9, 2022, 4:55 am NST
Today another limited time event has begun in Island Builders - themed to the Altador Cup! To cheer up the Dacardian Yooyuball team who missed attending this year's Altador Cup, the island is celebrating! This event will run until June 30th.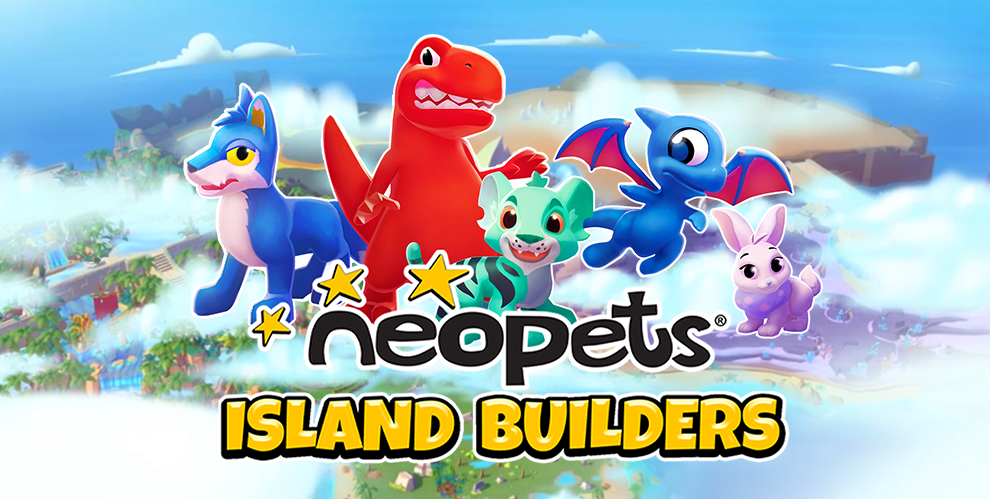 This event is another reskin of the old Crabby Capsule mechanic, as was the case with May's Easter event. You will be finding Yooyuballs hidden across the island and opening them to reveal medals, which can be exchanged for exclusive prizes in the app. In addition, there are bonus prizes for opening Yooyuballs, up to a Yooyu as the reward for opening 200. This will be the first Petpet available in the Island Builders app, as the Buzzer advertised for the Easter event was never actually claimable.
BUT WAIT, THERE'S MORE!
This event also has exclusive
on site
rewards:
You earn the stamp by simply beginning the event in game (you will need to progress in the game far enough to unlock Ariel and build the Festival Plaza building, and will also need to complete any active quests you may have from Skippi). The cap is awarded for completing the event's introductory quest with Skippi. Neither gives a notification in game, but you will get a neomail on site when you earn them. As a reminder, this is a
limited time event
so these rewards will only be available until June 30th.
BUT WAIT, THERE'S MORE!
Previously limited time events have only been available in the Android version of the game, but this one is also available on iOS devices. Up until this point, iOS have had limited builds available through the TestFlight app, but the Island Builders app is now live on the main app store. If you were previously playing through TestFlight, you will need to download the app via the main app store, no update will display in TestFlight. This marks the end of the beta stage for the app! Only two years later. This also means that paid features of the app are now live on iOS.
Update:
It appears that the iOS may be limited by country, and the United States is not part of the initial release group. We'll update you if that changes. To test if you have access, you can follow
this link.
At the moment, it seems the progression glitch that blocked completion of the Easter event has been fixed. If we learn otherwise, we'll let you know.
TNT Altador Cup Staff Tournament
Posted by Herdy
Posted on June 8, 2022, 5:45 am NST
This year's
Staff Tournament
has now started over at the Altador Cup. The format of the event remains unchanged, with you selecting a team of five staff for each round and getting points based on how they score. The Star Player feature also returns.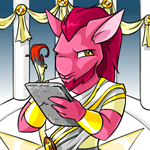 You will have until the end of Monday 13th to make your selections for this first round.
AC17 Brings -No- Ranking Updates
Posted by Zelda
Posted on June 6, 2022, 12:18 am NST
Update:
Ahem...apparently I completely misremembered last year's numbers. The ranking numbers and max games per day are
the same
as in previous years. Sorry for the confusion! No more numbers for Zelda at midnight!
In other news, CAPTCHAs do appear to have been reinstated, as players are occasionally receiving failed validation notifications.
---
This year's Altador Cup has officially begun!
One big change you may notice this year concerns the ranking system. The number of points required to level up has been halved, making higher ranks more accessible to more players this year. This was a highly requested change, and it's great to see TNT incorporating our feedback!
You can track your ranking progress more easily than ever by going to the
Colosseum home page
and scrolling down to the "Your Stats" section. The yellow rank button will show you a popup detailing the exact number of rank points you have and the number of games you need to reach any specified rank.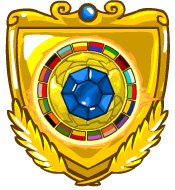 Another highly requested change this year was the return of CAPTCHAs for increased game security and tournament fairness. We'll keep you posted as we find out whether this suggestion was also implemented for the 17th Cup.
Best of luck to all of you this year!
The Altador Cup Begins Tomorrow!
Posted by Zelda
Posted on June 5, 2022, 11:49 am NST
The 17th Annual Altador Cup begins tonight, June 6th, at midnight NST!
If you haven't joined a team yet, be sure to do soon! You'll have until the
end of the day tomorrow, June 6th
to choose your team for this year and collect any loyalty bonuses earned from playing multiple years.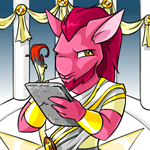 Altador Cup Signups
Posted by Herdy
Posted on May 26, 2022, 1:04 pm NST
Signups for the
Altador Cup
are now open! You can now pick your favourite team to represent. You may need to clear your cache in order to correctly sign up if you visited the pre-tournament press page earlier today. As with the pre-tournament press, all pages are now mobile responsive.
A new year means a new sign up prize for those who have participated in the maximum number of previous Cups:
The new countdown on the main page indicates that the Cup will begin this year on June 6th. At this stage, it does not appear as if there have been any changes to last year's format. It is unconfirmed at the moment, but captchas
may
be back on games this year!