Your jnAccount:
Log In
or
Register
| New to Jellyneo?
Click here!
Altador Cup XVI
Jellyneo's Altador Cup XVI Coverage
Altador Cup News and Updates
Altador Coastline Gala
Posted by Herdy
Posted on June 7, 2021, 1:39 pm NST
This year's Altador Cup NC event has begun, and this year it is the
Coastline Gala
, an elite event on the shore.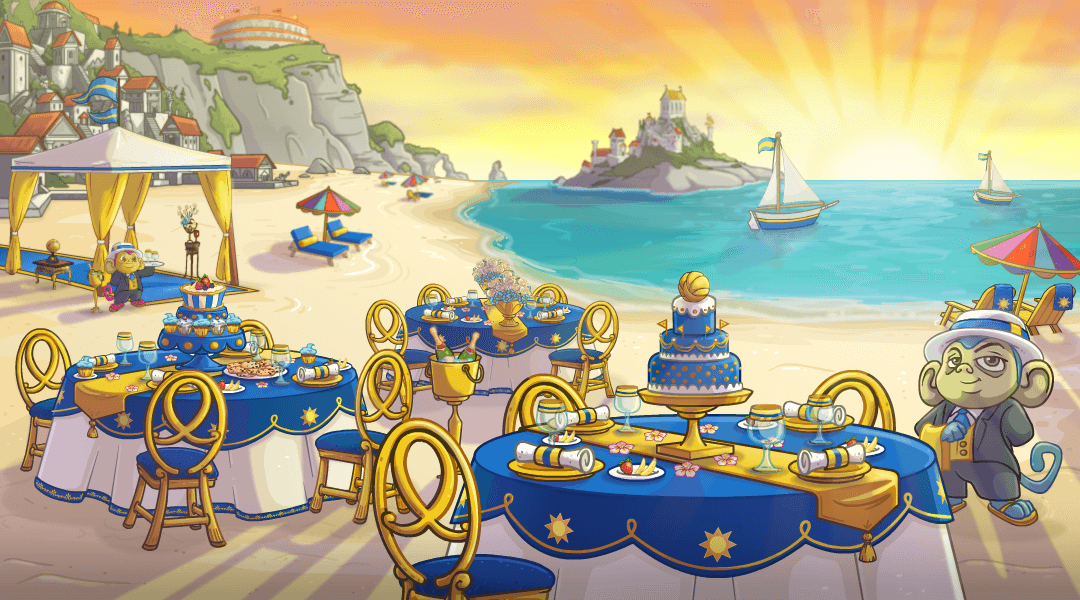 You will need to purchase wristbands from the NC Mall in order to participate in the event.
And We're Off: ACXVI Begins!
Posted by Zelda
Posted on June 7, 2021, 12:15 am NST
As of midnight today, the 16th Annual Altador Cup has officially begun! Head over to
the Colosseum
to see who your team faces off against today!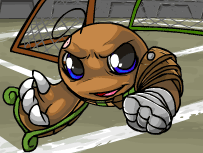 As you play, don't forget to send in a support ticket with any bugs you encounter that aren't already on TNT's
known bugs list
.
Good luck, everyone! May the best team win!
This year, there do not appear to have been any changes to rank points, minimum scores, or max score sends per day. They are:
Yooyuball:
Win/Draw (46 scores per day)
Slushie Slinger:
270 (86 scores per day)
Make Some Noise:
2700 (401 scores per day)
Shootout Showdown:
35 (401 scores per day)
Note: If you are minimum score sending Shootout Showdown you may encounter an Invalid Session error on score sends. This is due to finishing the game too quickly. You need to wait until the timer runs down 10 seconds (to 50) before ending the game in order to avoid the error.
Additionally, play close attention to the minimum score for Make Some Noise, as some computers/phones make it very difficult to reach 2700 in the new version.
Finally, there is an additional glitch today - some characters on teams in Yooyuball are not incrementing their Goals Scored/Saves totals on your rank listing. It appears this may affect the
Top Scorers
listing as these players are effectively excluded from the list.
P.S.: If you haven't joined a team yet, be sure to do so this week. According to the Rules page, sign-ups are expected to close at the end of this week.
---
The NC portion of the Altador Cup has also gone live today. It's called the Altador Coastline Gala, and it runs from June 7th to July 16th. You can buy wristbands at the NC Mall starting today. Each will allow you to redeem one item from the Gala. Multiple wristbands allow you to redeem items from multiple days, or multiple copies of the same day's item. Read more on our Altador Cup NC Guide here:
Altador Cup Records
Posted by Dave
Posted on June 4, 2021, 7:45 pm NST
With the Altador Cup rapidly approaching, our
Altador Cup Records
service has returned! With it, you can record and share your stats in this year's Altador Cup on your lookup, in your shop, or anywhere you can post an HTML snippet on Neopets.


Best of all, we've expanded the service this year to allow you to keep as many individual records as you'd like—you're not limited to just two anymore! So you can share all of your past Altador Cup records as well.
If you don't have a jnAccount,
register
one today. It's free to sign up, and we offer a
number of services
to help your Neopets experience!
Altador Cup Sign-Ups are Now Open!
Posted by Zelda
Posted on June 1, 2021, 4:47 pm NST
The time we have been waiting for is here! Players across Neopia can now sign up to support their favorite teams in the 16th Annual Altador Cup
at the Colosseum here
.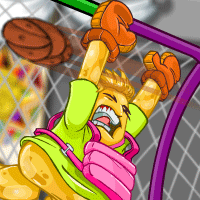 If you can't find your team on the map, don't fear—you can also select from the team logos listed in alphabetical order along the bottom of the page. When you click on a shield, you'll see that team's roster of players for this year, and then you'll have one final chance to change your mind before you're committed for the entirety of ACXVI.
Once you've selected your team, you'll receive some sign up prizes. Check out our
Sign Up Prizes
guide for a full list. The new 16 year prize is this very shiny slushie:
Once you've joined a team, you'll find links to all four revamped HTML5 games so that you may begin practicing. (If you can load them.)
To keep up with the latest Altador Cup XVI news, be sure to keep an eye on Jellyneo, along with visiting our AC XVI hub:
(We'll also be posting some fun commentary on the match ups every few days—keep watch in our hub!)
---
UPDATE:
TNT has posted on the official message board with a list of known issues (and some suggested workarounds). They've also included instructions on how you can help to report bugs—be sure to include your exact browser version and your operating system in the bug report, as there can be a lot of variation in terms of bugs between versions.
---
Having trouble signing up on mobile?
Apparently, signing up for a team is not working for some mobile users this year. If this includes you, here are some direct links to sign up:
Neopets Producer Update Video
Posted by Dave
Posted on May 31, 2021, 10:50 am NST
Scrappy and Gutterfoot have put together a new producer video, with some exciting updates coming soon to Neopets, including Altador Cup updates, NC Mall updates, UC updates, Pet Slot updates, and more!
Watch below...
Or, here's a text summary of their updates:
Altador Cup Updates:
Dates are changing, everything is moving up a week. Sign ups on the 1st, and games start on the 7th. So no lost game play due to sign ups being pushed up a week.
All games will be Flash-free and mobile friendly.
The Neocash tie-in will also be mobile friendly.
2022 Altador Cup will be entirely in the new layout. Some sections of the Altador Cup this year will not be in the new layout.
New Layout + NC Mall Updates:
Updates slowed down a bit due to the Festival of Neggs and Altador Cup.
After the AC finishes, the team will be swinging back to the site redesign.
Next big release will be a big customization app fix. (Noted the issues with people loading the closet and items.)
After that, the NC Mall will be getting a revamp, and included will be UC Neopets! (Price, and exact details not mentioned—temper your expectations!)
Aiming to keep UC pets still valuable, but far more accessible. (See our List of UC Neopets in the Image Emporium.)
Pet Slots will also be purchasable in the NC Mall in the update. (Again, exact details, price, limits, etc. not announced.)
Community News:
They are looking to hire a dedicated Neopets Community Manager. (So that familiar faces like Gutterfoot and van Doodle can focus on their actual day job and not have community interaction be as big a priority for them.)
The official Neopets Merch Store (at NeopetsShop.com) has launched, as you may have seen.
A pride-themed collection is coming to the Merch Store soon, and portions of those sales will be donated to charity.
Early July, the first line of plushies are coming to the Merch Store. Neopets and Petpets are included.
What are you most excited for above? How many more pet slots will you be adding to your account? Let us know in the comments!