Your jnAccount:
Log In
or
Register
| New to Jellyneo?
Click here!
Altador Cup XVI
Jellyneo's Altador Cup XVI Coverage
Altador Cup News and Updates
Neopets Producer Update Video
Posted by Dave
Posted on July 30, 2021, 11:24 am NST
Scrappy and Gutterfoot have put together a new Q&A video while cooking various Neopian-themed dishes, like a
Bacon Omelette
.
Watch below...
Or, here's a text summary of their updates:
When will Lutari Island be free from the storm?
No official plans right now, but it's something they have discussed. (JN Note: Sounds like it's a matter of finding the right feature/event tie in.)
How do you plan to address account security issues?
(1) They are transitioning Neopets.com to HTTPS, and hoping to have it completely implemented soon. (2) They'd also like to implement 2-Factor Authentication.
Is the app ever going to be released?
There is no mobile app for Neopets.com—the new layout is being designed to be mobile friendly, so you don't need to download a separate app for the Neopets experience.
What is the best way to report bugs?
Best way is to send in a ticket via the
Neopets support page
. You can get there just by clicking "Support" or "Help" on the bottom of any Neopets page.
Will extra pet slots be coming with UCs? What about extra side accounts
Yes, extra pet slots are coming soon. But there won't be additional side accounts allowed (or linking accounts) any time soon.
When can we expect new avatars or site goals that aren't event related?
Recognizes that there's a need for more and new things to do on the site. Considering adding incentives to the games room to encourage playing certain games on certain days (sounds vaguely like the old Featured Game in the classic Games Room). Rewards might include trophies or avatars.
Will we get a remaster/sequel of the Darkest Faerie [PS2 video game]?
Not something on their radar now—but they are exploring games for the Nintendo Switch. (JN Note: very vague on details here, just like in the previous interview mentioning this. No firm plans, so don't get too hyped.)
What other questions do you hope they answer next time? Let us know in the comments!
Altador Cup XVI Results and Prize Shops
Posted by Zelda
Posted on July 8, 2021, 12:10 am NST
The results are in! The home team takes the
Altador Cup
title for the first time!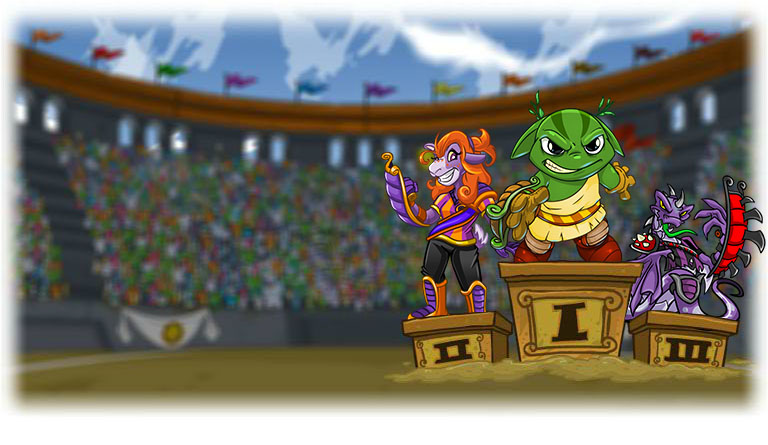 Now that the medal ceremony has taken place, you can hop over to the Prize Shop to select rewards for all your hard work:
Prizes for the staff tournament are also available starting today:
Altador Cup Staff Tournament Final Round Results
Posted by Zelda
Posted on July 7, 2021, 5:12 pm NST
The
TNT Staff Tournament
has concluded, and the results of the final round are in.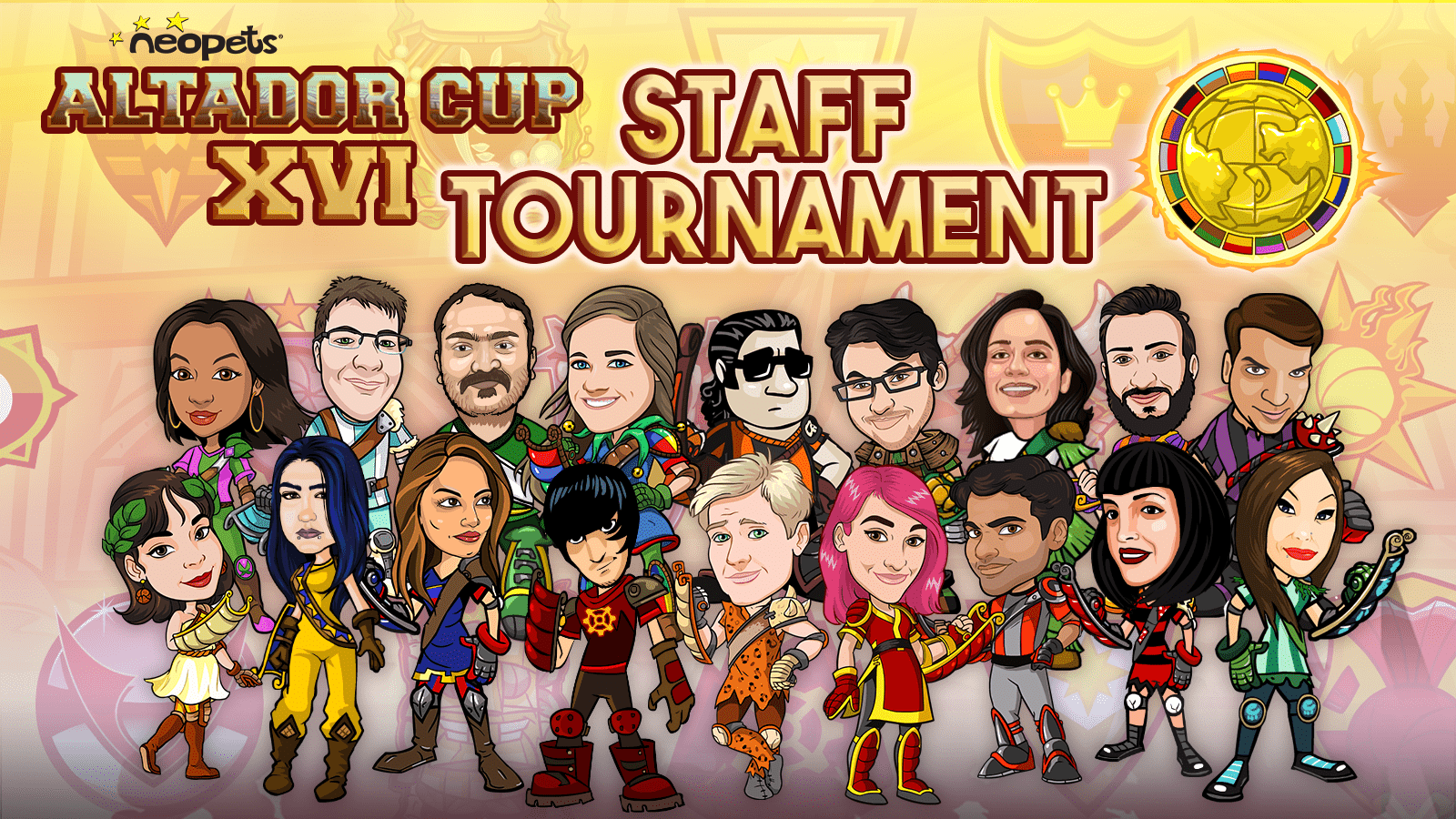 If you successfully guessed Aesop as the Star Player for this round, you will be rewarded with the following item:
See the final scores for all staff players our tournament guide:
With the end of both the Altador Cup and the Staff Tournament, we expect to see prize shops opening very soon!
Altador Cup XVI: Finals, Day 4
Posted by Zelda
Posted on July 2, 2021, 9:45 pm NST
There's just a few hours left in the 16th Altador Cup, and here's how things are looking after yesterday's results.

In the low bracket, Team Moltara secured their lead with a complete victory against Team Faerieland, who struggled particularly in the cheerleading arena.
Team Haunted Woods and Team Roo Island are vying for second and third in the low bracket, and a Haunted Woods win yesterday helped keep the team in contention for 13th place. Team Roo Island outscored Team Haunted Woods on the practice field, but when it came to the game itself, the Haunted Woods defense was unbreakable.
Finally, Team Mystery Island and Team Virtupets duked it out for the chance to not be last place, and the match ended in a tie. Both are struggling but endeavouring to increase their scores just enough to keep above the other.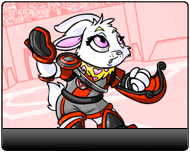 In the middle bracket, Team Maraqua maintained their dominance with a sweep against Team Terror Mountain. Still posting some of the highest scores in their bracket, the Maraquans will be tough to catch with just one day's results left to go.
Team Krawk Island is hot on the Maraquans' heels, however. A sweep of their own against Team Meridell is keeping them just barely in the running for 7th place, and keeping Team Meridell out of contention for the middle bracket title.
Team Tyrannia and Team Shenkuu both dedicated the majority of their energy to refreshments yesterday. Both claimed scores that could rival Team Maraqua's best performances, but the rest of the events suffered for both teams. The match ended in a tie, but Team Shenkuu is hoping to have grabbed enough points to stay out of the bottom of their bracket.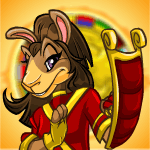 In the championship bracket, Team Altador and Team Kreludor went head-to-head in an absolutely breathtaking series of games. Both teams have excelled throughout the tournament and are leading their bracket in the finals. After three days of consistently impeccable slushie slinging, Team Kreludor fell behind today. It was the wrong day to slip up—Team Altador swooped in to claim a major victory in that event. Team Kreludor won narrow victories in the cheer stadium and on the practice field, but Team Altador was a force to be reckoned with on the yooyuball field. Kreludor goalie Jurin T. struggled to keep up with the Altadorian offense, and in the end, the home team outscored their opponents to secure their lead in the highest bracket.

Team Brightvale played well in yooyuball yesterday, but their victory there came at a cost. Team Kiko Lake swept the side games, in two cases with quite significant leads. Team Brightvale will struggle to stay out of the bottom of the bracket with only one day's scores left.
Last but not least, Team Lost Desert appears to have swept their games again today, but there is some question what the correct results actually are. It turns out their shield appears as victor in a few games throughout the finals where their opponents have higher scores. It is known that the referees are investigating allegations of bribes, but it is unclear what effect their investigations have on the scores. As it stands, the Lost Desert appears as total victor against Team Darigan Citadel yesterday, while Team Darigan Citadel seem to have outscored the desert players in both yooyu-related events.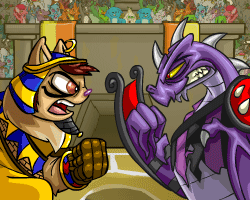 With only hours left to go, it is still a mystery exactly how things will shake out. Do you predict a last-day upset, or will Team Lost Desert take the Cup after leading throughout the tournament?
Altador Cup XVI: Finals, Day 3
Posted by Zelda
Posted on July 1, 2021, 10:33 pm NST
We're in the final stretch of the finals! Better get going on that rank if you're behind!

Three teams are pulling ahead of the pack in the low bracket. Team Moltara swept Team Virtupets yesterday, with particular success from their cheerleaders. Must be something about having to train over the sounds of a volcano...
After two days of success, Team Faerieland's luck began to slip as the Haunted Woods defense consistently intercepted pass after pass just before the faeries could score. At the end of the day, Team Haunted Woods had taken a win in every event but the faerie's best, Shootout Showdown.
Team Roo Island, meanwhile, continues to build up points in the side games to stay in contention for low bracket victory. Team Mystery Island managed a win on the yooyuball field yesterday, but remains near the bottom of the pack overall.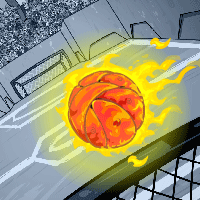 The middle bracket is still as close as ever. Team Maraqua continues to pull ahead after three wins against Team Shenkuu yesterday. The Shenkuu slushie stand was working overtime all day, but unfortunately hydration just wasn't enough to give the rest of the team an edge against Team Maraqua. With particularly significant losses in the cheerleading stadium and on the practice field, Team Shenkuu's hopes of middle-bracket victory are slipping away.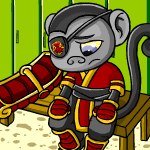 Team Meridell managed to regain a bit of their footing yesterday with two wins against Team Tyrannia. The prehistoric players managed some good scores across the board, however, so don't count them out just yet.
Finally, Team Terror Mountain gave an excellent fight against Team Krawk Island, but a win just wasn't in the cards. With the homecourt advantage in the slushie competition, the winter team grabbed a victory, but the pirates outplayed them in every other event. Team Krawk Island is nipping at the heels of the Maraquans, but they'll need higher scores in the coming days if they want to overtake the leaders.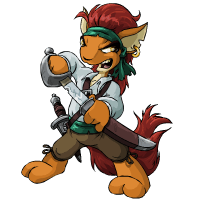 Over in the championship bracket, the top contenders are still pushing themselves to the limit in the hopes of reaching the top of that podium this year. Team Lost Desert won the first sweep of the trophy bracket this year, against Team Brightvale. With another excellent score in Make Some Noise, it seems Team Lost Desert will owe any trophy they win this year to the powerhouse cheerleaders on the team.
Team Altador's cheerleaders are tight on the desert team's heels, however. With consistently high scores across the board, Team Altador is maintaining its current lead in the finals bracket despite losing a single event to Team Darigan Citadel yesterday.

Last but not least, Team Kiko Lake's energy seems to be flagging. Only one of their scores yesterday was high enough to contend with the rest of the championship bracket, and goalie Erli Quinnock is worried they don't have the stamina in them to fight for the Cup. Team Kreludor didn't take it easy on them, however, but instead took the opportunity to rack up some more points toward their final score. The moon-dwellers certainly aren't out of this race yet, mostly thanks to their incredible team of slushie makers who have, at this point in the Cup, won over a significant percentage of every other team's fans.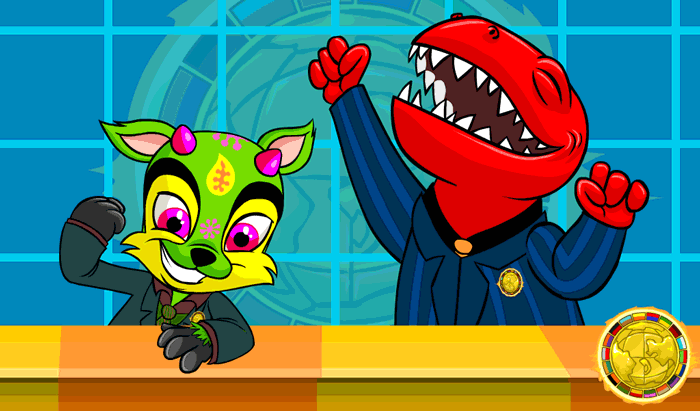 It's a tight race for first place, but the top three seem secure. Will they stay that way, or will a key mistake in the final matches upend everything?