Your jnAccount:
Log In
or
Register
| New to Jellyneo?
Click here!
Altador Cup XII
Jellyneo's Altador Cup XII Coverage
Altador Cup News and Updates

Altador Cup Prize Shop
Posted by Herdy
Posted on June 29, 2017, 3:53 pm NST
Winners of the Altador Cup have been announced a little earlier than advertised! Congrats to Kiko Lake for taking home the gold!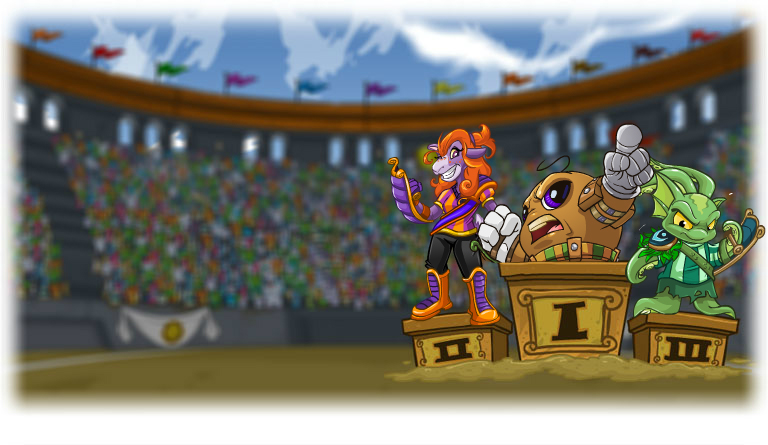 This means prizes are now out! You can claim your trophy on the
main Altador Cup page
, and your prizes in the
prize shop!
Don't forget that the
Staff Tournament prize shop
is also open!

Scrappy Q & A
Posted by Herdy
Posted on June 24, 2017, 3:37 pm NST
Scrappy
has held an impromptu Q&A session on the
Altador Cup neoboards
this morning!
She primarily answered questions clarifying the standings, and other areas of the Cup:
The Standings have remained the same however the current final round brackets are updated daily to show results! Those are only Final Round results though and not indicative of the all around Final Results.
So yes can move up/down in the Final Round scores. That does not mean they will remain in that position in the Final Score.
Sorry, I cannot tell you guys the exact formula used because then you'd all know exactly who will win and its more fun to wait until the end :)
Thats so sweet I seriously love all of you guys! You're all awesome and everyones a winner in my book :)

The main page standings show the Bracket standings and will therefore change with your bracket but do not reflect the final score.
So the Final Round and Round Robin are weighted against each other. And no I cannot tell you the weights but they each play a part.
The only things I can tell you about the jumps in brackets is that they are determined based on the results so they will continually be updated. Anyone that does well will move up and vice versa. These are all fairly done, no one will get moved up if they don't deserve to.
Okay quick message for the flagged users. I have no say in who is flagged/unflagged so don't ask me to unflag you. Yes we are still going through some users but many who were flag were fairly done so. I'm sorry if it upsets you guys but we just want to keep AC fair for everyone.
YES every match matters!!

Also there's so many questions here I'm bound to miss some so please don't get mad if I don't answer!

So only the brackets will changes. The list of standings from the Round Robin will not change until the end.
So, no flagging users is not my role. I can tell you anyone that was caught cheating got flagged. I know that it's very frustrating but I really don't have much else to say.
Another shoutout to all those flagged users out there: There are still people getting unflagged so just hold out a little longer!

Also, people that are flagged will earn the rank of the time they were flagged. So they will be able to get prizes from the Prize Shop.
We will unflag people as soon as we can but things are crazy hectic so bare with us, folks.
No it is not just participation. Obviously, the wins/losses matter as well!

Yes the scoring is fair, guys!! Not allowing anyone to move up wouldn't be fair. Just gonna throw this out there, if you're winning then you probably don't have much to worry about so just do the best you can and win for your team because nothing will help more than that!
Fav Team: Roo Island
Fav Player: Scrappy, obviously.
In reply to the idea of a temporary warning 'penalty box' instead of flagging:
I like the penalty box idea...i'll bring it up to the team!!
Neomailing me or editorial will definitely get your ideas heard. So, either one of those is probably best!
I can listen to ideas for next year but no guarantees!!

Also you needed to make a team each round to get scores for the Staff Tournament. So that could be a reason you only got two.
She also eventually went off topic to answer a few other questions - such as the often referenced rules update:
So we are working on a full and complete rule book which we are going to get you guys as soon as we can so everything we be stated much more openly and clearly.
There was further hinting about the future of Keyquest:
@cinders_lair I literally just laughed that's so funny. I am working on some things I will have further answers to the future of Key Quest in a little bit. Just be a littleeee more patient please!
Again, possible changes to usernames were mentioned:
About the usernames getting implemented question, I have heard about this a couple of times so I can look into it to see if there's anything we can do but that's about the best I can give you right now.
About whether all editorial questions are seen, and if ideas can be sent in as NT articles:
Yes, all editorial questions get seen and taken into consideration even if I can't answer them!

Articles idea are ok (tentative okay), they should definitely be kept more positive than negative though.
And mentioning the possibility of more pet slots:
Just a heads up, the pet slot idea is well known! I love it too and will work on that!
And perhaps most importantly, Scrappy dropped the P word -
PLOT
. It's unclear if she is hinting at the same content that Country Queen previously mentioned as an
event
, or if it is a distinct project:
Yup there's a new plot coming...
When I say plot I mean plot. I can't give you details because I'm really not sure if I'm allowed and don't want to get in trouble but come on guys. What would a plot be if we couldn't fight off some bad guys?
I'd like to keep this as AC focused as we can but you know, I love a good spoiler or two so I had to throw that out there about the plot. :D

Also I want to give a shout out to all the kind words people are saying here! You guys are amazing
She signed off by saying she intends to do this sort of thing more often, as well!
Okay guys I feel like most of the AC related questions have been answered and we're getting a little off topic here.

I have LOVED talking to you guys and I promise I am going to try to do this wayyy more often for any and all questions you guys have.

However, at the moment I have a real life obligation (ugh hate those) so I gotta sign off in a few. So any final questions you have, ask now!
While it is certainly true that the majority of Scrappy's answers had previously been given through the editorial or other sources - this is a
major
step forward in terms of site communication. If Scrappy (or, indeed, other staff members) do more Q&As in the future, we'll keep you informed!

Significant Change to Altador Cup Standings
Posted by Herdy
Posted on June 9, 2017, 12:45 pm NST
In today's
editorial
TNT have announced a significant change to both users who are flagged, and the overall standings page:
If flagged users are unable to advance to the next rank while playing in the Altador Cup, how are users who've already achieved all-star rank supposed to know whether they've been flagged if they are no longer advancing in rank anyway?
I'm glad this question came up because there have been many worries about something like this. So, there is a message that will show up if you have been flagged that looks like this: Your account is marked for suspicious activity and will not be able to actively rank up. If you feel that you've been wrongly affected by this, you are welcome to write into our team for further clarification. Thank you!
Also, there has been some modifications to the standings page which will make the day-to-day changes much more clear!
Those changes are now in effect on the
standings
page. The upshot of this? Teams are now granted a single point for each
overall
daily win they gain during the Round Robin, and these wins determine their standings - this is a similar scoring system to previous Round Robins and a departure from the bracket scoring system the standings page was previously using. This has had the immediate effect of dramatically changing the standings.
In other AC news, the
TNT staff tournament
has entered its second round! You have until Thursday to make your picks for round 2. Our updated
staff tournament guide
contains all the scores from round 1.

TNT Staff Tournament: Get Your Guesses In
Posted by Dave
Posted on June 5, 2017, 9:30 am NST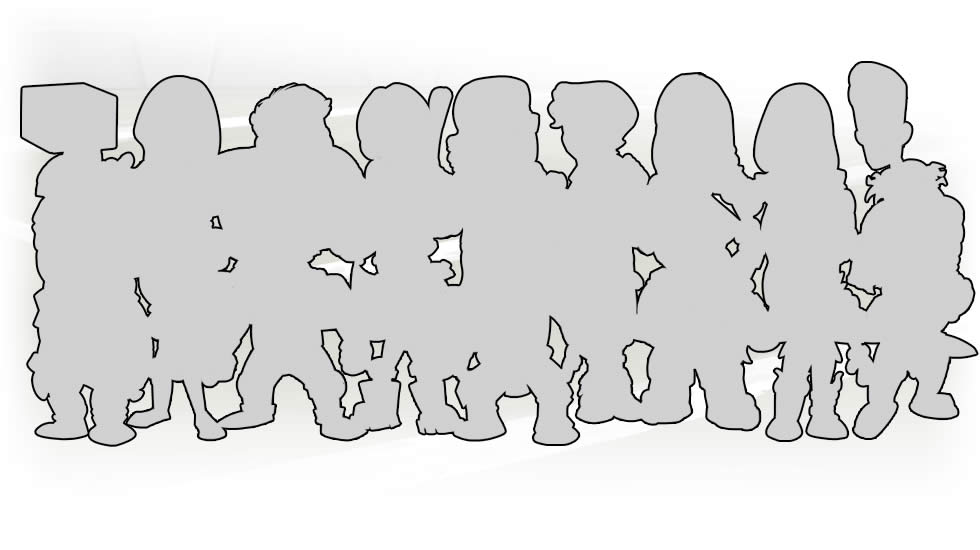 The first round of the
TNT Staff Tournament
is live, and you have until Friday to get your guesses in!
The goal of the guessing is to pick who will score the highest in each round, which will net you the most prize shop points. These points are only good in the TNT Staff Tournament prize shop, so it's an extra in addition to the regular Yooyuball playing!
Our
2017 guide
is up, but we also encourage you to look back at the
2016 guide
to see how some staffers may stack up against each other.
(And check back soon for Jellyneo's own staff tournament! We're going live in a couple nights. :D)

Altador Cup Rankings Not Counting
Posted by Herdy
Posted on June 3, 2017, 3:57 pm NST
UPDATE:
TNT has posted the following excerpt in the news regarding this issue. It is not a glitch, but rather your account has been flagged for cheating. If you're not using score sending or participating in other play methods that have been deemed against the rules by TNT, then you may want to submit a ticket via the help center.
ADDITIONAL AC NEWS: In an attempt to keep this year's competition as clean as possible, TNT has been closely monitoring gameplay, which has resulted in certain accounts being put under review. The accounts in question, which were flagged for suspicious activity will not be able to actively rank up in our efforts to keep the competition fair. If you are experiencing this first hand, please understand that it is not a glitch. However, if you feel that you've been wrongly affected by this, you are more than welcome to write into our team for further clarification. Thank you!
As of late last night NST, there is an ongoing Altador Cup glitch involving some users that is preventing them from ranking up in all 4 games - despite not maxing games or submitting scores below minimums, their ranks are not increasing (but scores are being added to totals). It is unclear if this will have a knockon effect to prize points.
If you think you have suffered this glitch, submit a ticket! At this point there doesn't seem to be a solution. To check if you have been affected, visit the on site Rank Calculator at the
Altador Cup
main page, by clicking here:
Make a note of the games needed to rank up that are displayed there, and go play a single qualifying game. If the games needed figure
does not decrease
, you are suffering from the glitch.

Altador Cup Live!
Posted by Herdy
Posted on June 1, 2017, 4:03 am NST
After a delay of a few hours, the
Altador Cup
has once more entered live play! As a reminder, this year has changed the format so that you will for the first 17 days play each team once before continuing - placement will now be decided on win record and an unknown 'variable' factor.

In case you missed it, the Homes of the Altador Cup Heroes NC element is also now live:
So far, it seems like the rank requirements are the same as last year - suggesting that daily caps may also be unchanged. We'll update this post with the daily caps once they are confirmed.
UPDATE:
Daily caps are confirmed to be the same as last year. They are:
Yooyuball: 46 Games
Slushie Slinger: 86 Games
Make Some Noise/Shootout Showdown: 401 Games
Special note this year:
Last year, as part of TNT's effort to crack down on cheaters, several innocent accounts were also seemingly caught in the net. It is unclear exactly what caused this to happen, but none of the accounts involved have yet been returned. It seems likely that sending scores too quickly was a factor, so this year
we advise that you refrain from playing if the site starts lagging, and avoid having the different games open in different tabs at the same time.
Particularly if you happen to be on a team that an ASG or cheating group has joined.

Homes of the Altador Cup Heroes FAQ
Posted by Herdy
Posted on May 31, 2017, 2:54 pm NST
Update:
The Mall event is now
live!




The
FAQ
for this year's Altador Cup NC Mall event has now updated. The event will launch with the rest of the Cup on June 1st.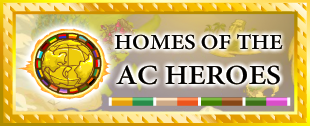 Can I activate multiple passes for the same location?
No. You will only be able to activate and collect prizes once for each location once per account.
Can I participate in the Homes of the Altador Cup Heroes on my side accounts?
Yes, you can participate in this event on your side accounts.
How do I activate my Homes of the Altador Cup Heroes Area pass?
There are two ways to activate your area pass:
1. Visit your inventory. Once in your inventory, click on your Homes of the AC Heroes Area Pass and select, "Activate Pass".
2. If you purchased your Homes of the AC Heroes Area Pass from the Homes of the AC Heroes page you can activate it right after purchase. Once you see the confirmation page simply click the "Use Homes of the AC Heroes Pass" button and confirm the use of your pass.
How do I purchase a Homes of the AC Heroes Area Pass?
Each week a new pass will be on sale in the NC Mall Altador Cup Shop. You can purchase a pass there or on the Homes of the AC Heroes page.
How long will the Homes of the AC Heroes last?
The first Homes of the AC Heroes Area Pass, getting you into the first themed area, will go on sale June 1st. A new area pass will become available each Thursday. You can purchase and activate your passes until July 1st. You may claim your prizes on already activated passes anytime you visit that event.
Is there a bonus item for participating in Homes of the AC Heroes?
No, there isn't a bonus item prize for participating in this event.
Is there a time limit for accepting my daily Homes of the Heroes prizes?
There isn't really a time limit for collecting your daily prizes but the sooner the better so you can enjoy them! If you activated an event pass, you will be able to return to the page to claim your prize as long as the Homes of the AC Heroes page is still accessible.
What is the Homes of the Altador Cup Heroes and how does it work?
This year you can experience what it's like to be in the homelands of the top four teams from Altador Cup XI, by visiting specially themed areas created for diehard fans! A new Homes of the AC Heroes Pass is available every Thursday starting on June 1st. Once you have your pass, be sure to activate it to gain access to this special area and pick up all-new NC prizes!
When can I start collecting my Homes of the Heroes prizes?
Prizes for each themed area can be collected starting each Thursday. You will be able to claim one prize per day. If you missed collecting any days you can always return to the event area and claim those prizes.
Why isn't the area pass I want available in the NC Mall?
Check back at the NC Mall each Thursday for a new Homes of the AC Heroes Area Pass. Already released passes will remain for sale until the end of the event.

IMPORTANT: Altador Cup Sign Ups Glitched
Posted by Herdy
Posted on May 29, 2017, 5:57 am NST
Today (May 29th), it appears that everyone has been removed from their selected Altador Cup team, regardless of who you joined or when you signed up. You can re-sign up, but you will need to do so by June 6th, when signups close.



As part of this, you will be granted a duplicate set of this year's signup prizes (including a fixed version if they were previously wrong). A reminder that general policy unless TNT announce otherwise is to self-delete any extra items granted from glitches by discarding them from your inventory.

Altador Cup Sign Ups Now Live
Posted by Herdy
Posted on May 25, 2017, 12:46 pm NST
Signups for the
Altador Cup
are now live! You will have until June 6th to sign up for your favourite team. Live play begins on June 1st (a week today).
For returning players, you'll receive one of the yearly bonuses. For players that have taken part in 11 previous Cups, the new bonus is a collectible scarab:

Format Changes
With the signups comes an updated rules page. This reveals that there
are
format changes this year. The Cup will begin with the much asked for Single Round Robin, in which all teams will play each other once. It will then be followed by a finals bracket in a similar fashion to the more recent brackets format to determine final standings. It is unclear at this stage if the Round Robin will continue to use numerical scoring.

Altador Cup Pre-Tournament Press
Posted by Herdy
Posted on May 15, 2017, 6:12 am NST
The
Altador Cup
page has now updated with this year's pre-tournament press blurbs! Over the coming days, sections will be added for each of the teams - starting with Kiko Lake, Mystery Island, and Tyrannia. This also reveals that this year's signups will be starting around
10:00 am NST on Thursday 25th of May.
Although the background images for all of these team previews are now up, they do not appear to show any team roster changes so far.
New NC Mall collectibles have been added for these three teams:
The unreleased collectibles for some of the other teams will be:














The
Altador Cup FAQ
has also been updated, revealing that the Cup will begin on
Thursday, June 1st
, and sign ups will close on
Tuesday, June 6th
. The Cup itself will end July 1st -
it is heavily implied there will be format changes this year!

Last Chance: Altador Cup Prize Shop Closing
Posted by Dave
Posted on May 11, 2017, 2:37 pm NST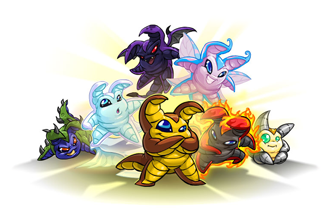 As a reminder, you have until Friday, May 12th (
tomorrow!
) to redeem your points for
Altador Cup XI prizes
and
Staff Tournament prizes
.
After May 12th, the prize shop will be closed in preparation of this year's Altador Cup! You will lose any unredeemed points and you won't be able to claim those prizes.
If you're looking for suggestions on what to redeem, we recommend checking out the
Yooyu Knuckle Duster
(a relatively
good weapon
for a low cost) and the
Altador Cup XI Commemorative Stamp
(a stamp, which is probably enough said).

Altador Cup Changes Afoot?
Posted by Dave
Posted on May 5, 2017, 10:15 am NST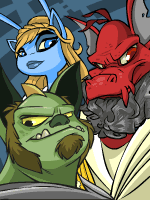 As the Altador Cup approaches, many Neopians have been wondering if there would be any changes to the format. Last year, the number of games required to reach All Star status were reduced to create a less time-consuming event.
In this weeks
editorial
, TNT hints that some additional changes may be coming:
Should we be expecting any massive changes with the format of the Altador Cup this year or are we going to be put in the same system again?
Hm, well I can't reveal too many of our secrets...however, the are talks. I'm not sure exactly whats going on, but there are rumblings from the Altador Cup crew. I guess we're all just gonna have to wait and see....
What changes are you hoping for in this year's Cup? Let us know in the comments!
Final Prize Collection:
As a reminder, you have until May 12th (1 week from now) to redeem your points for
Altador Cup XI prizes
and
Staff Tournament prizes
as well. We'll post an additional reminder closer to the deadline.