Your jnAccount:
Log In
or
Register
| New to Jellyneo?
Click here!
Advent Calendar
2022 Advent Calendar Prizes
This is a listing of the daily gifts from the Advent Calendar in 2022.
Did you miss an animation? View the Neopets archives.
The bonus prizes also return this year. But instead of hidden objects, Reina, the Christmas Aisha, will be popping out from the side of the screen on the Advent Calendar each day. Once you've spotted the Christmas Aisha you can click on her to receive a wintery-themed bonus prize; for a complete list of the items you can win, see the Bonus Prizes section below!
The Advent Calendar has given out 3,837 NP over 5 days this year!
---
December 1st
December 1, 2022

1,065 NP

Dreidel

Baby Holiday Scarf


(wearable)


(Re-release of 2013 prize)
You also received the following avatar if you didn't have it previously:
Plastic Fir / Guide
Collect from the Advent Calendar on December 1st.
This avatar was also obtainable from the 2019 Charity Corner perk, In a New Avatar.
Released: December 1, 2004
---
December 2nd
---
December 3rd
---
December 4th
---
December 5th
December 5, 2022

924 NP

Krampus Horns


(wearable)


Bundle of Burning Birch Branches
---
Bonus Prizes
The daily bonus prizes returned for the eleventh year in the format of a clickable Christmas Aisha named Reina, who popped in beside the calendar each day. (Hidden clickables were not included in this year's animations.) Clicking on Reina will award you a random Neopoint item once per day.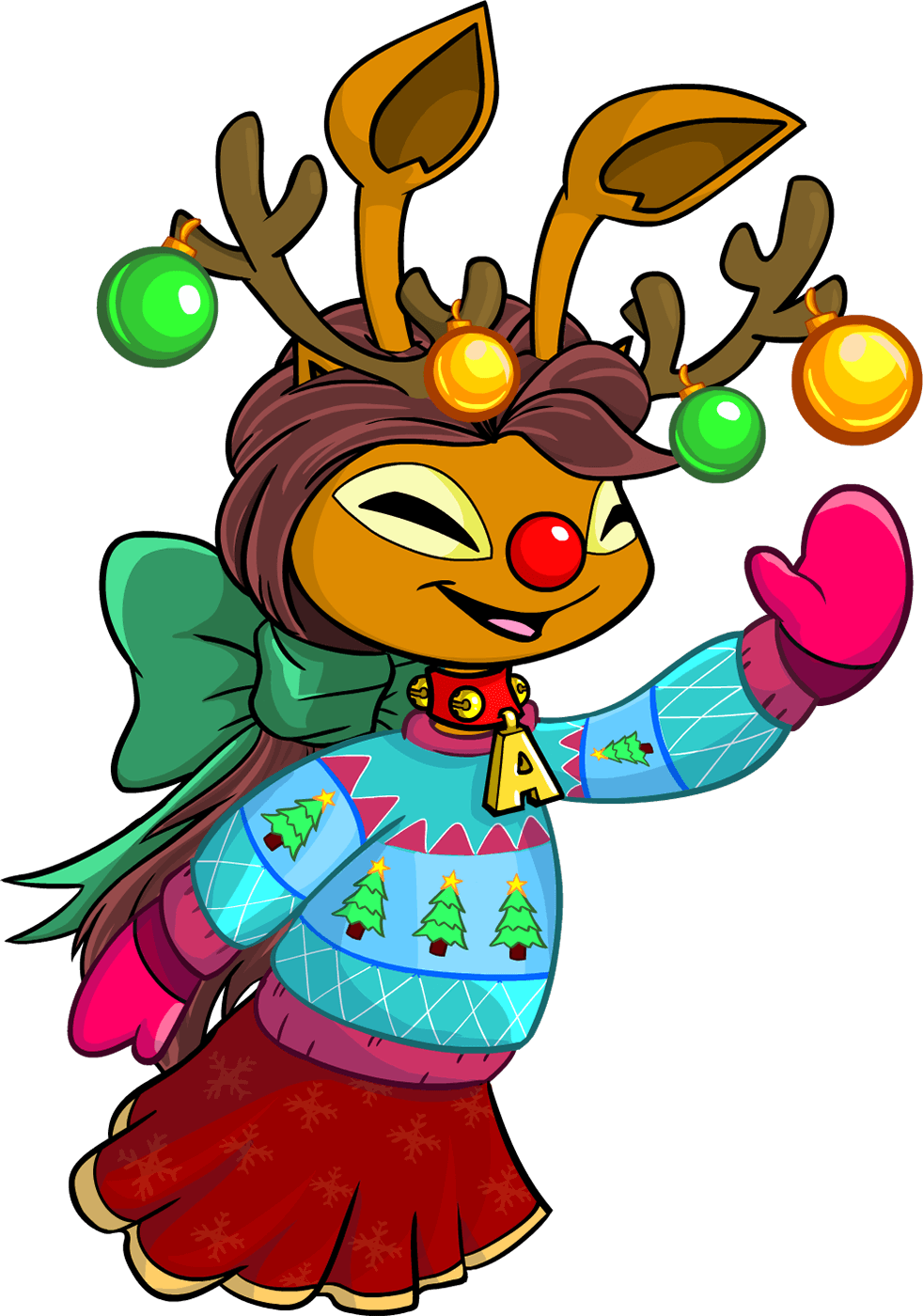 I'm here to spread holiday cheer!
If you miss a day, just like the Advent itself, you may not go back to claim your missed prize.
A full list of possible prizes is below:
Hidden Christmas Aisha Prizes
Help us improve!
Did you find what you were looking for on this page?
This article was written by: JN Staff