Your jnAccount:
Log In
or
Register
| New to Jellyneo?
Click here!
ACXIV JN Staff Tourney - Your Top 3
Tourney Results | The Story and Epilogue | Top 3 Guessing | Round Guessing
Top Guessers | AC XIV Coverage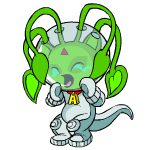 You are not logged in! You need to log into your jnAccount in order to participate in the tournament guessing.
What Everyone Guessed
Here's what everyone else guessed for top 3 in this year's tournament. How do your picks compare?
Guesses For First Place
| | |
| --- | --- |
| # Guesses | Staffer |
| 325 | Herdy |
| 109 | Monica |
| 106 | Ummy |
| 56 | Ducky |
| 55 | Sweep |
| 49 | Chesu |
| 48 | Pizza |
| 42 | Aurora |
| 36 | Steve |
| 27 | Quail |
Guesses For Second Place
| | |
| --- | --- |
| # Guesses | Staffer |
| 188 | Ummy |
| 149 | Herdy |
| 103 | Sweep |
| 75 | Monica |
| 66 | Chesu |
| 61 | Ducky |
| 59 | Steve |
| 58 | Aurora |
| 57 | Pizza |
| 37 | Quail |
Guesses For Third Place
| | |
| --- | --- |
| # Guesses | Staffer |
| 170 | Sweep |
| 157 | Ummy |
| 98 | Herdy |
| 76 | Chesu |
| 69 | Aurora |
| 68 | Ducky |
| 63 | Pizza |
| 59 | Monica |
| 54 | Steve |
| 39 | Quail |
Guesses For Last Place
| | |
| --- | --- |
| # Guesses | Staffer |
| 215 | Quail |
| 92 | Pizza |
| 86 | Monica |
| 83 | Ummy |
| 75 | Chesu |
| 75 | Aurora |
| 72 | Sweep |
| 63 | Ducky |
| 53 | Steve |
| 39 | Herdy |