Your jnAccount:
Log In
or
Register
| New to Jellyneo?
Click here!
Welcome to Jellyneo.net!
Welcome to Jellyneo, the #1 ad-free Neopets help site! We offer news and tips for the popular online game Neopets. Here's what you can find on the site:
You can also register a jnAccount; it's free and lets you access special features! (Find out more!)
Pick your news: Neopets News | Crossword | JN Updates | Daily Puzzle
Interview with CEO Dominic Law
Posted by Dave
Posted on August 31, 2023, 11:58 am NST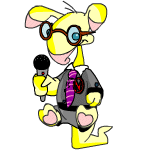 Prima Games reporter Priscilla Wells sat down with Dominic Law, the CEO of Neopets, for
an interview on a wide range of topics
. Everything from Flash games returning to inflation to the 56th Neopet to Premium changes were discussed.
We recommend you read through the full interview, linked above, but here are some of the notable highlights...
On the upcoming World of Neopets app vs. the Neopets.com site we all know and love:
Prima Games: What would you say to players who are worried that the majority of financial investment and manpower will be poured into the World of Neopets app as opposed to the website?

Dominic: I think that's probably a misconception or miscommunication from our end to be honest. Our major focus and the core of our strategy is to put a lot of our effort and resources into what the community wants the most. Which in their words is 'fix the site'. We're definitely pouring a lot more resources into reviving the whole IP and reviving the brand as a whole. A main pillar of that is actually fixing the original Neopets.com and making sure that our users and most long-term supporters are cared about.
On Key Quest and Habitarium... (no, they're still not coming back)
Prima Games: Speaking of restoring content, do you plan to restore aspects of the website such as Key Quest and Habitarium?

Dominic: Those two are probably the most demanded aspects from our community members. We've been hearing repeatedly from our community that those are the two side games that they've enjoyed the most. So, we are looking more into it. We have been studying what we know and trying to get more feedback from the community. Some of the new game experiences that we've been planning and building, for example, World of Neopets, will be drawing a lot of inspiration from these games. There are many elements that we're drawing from and will be brought back. But so far, we're still exploring whether it's possible to bring back more of what our community loves the most. But definitely, looking into that.
On a possible 56th species of Neopet...
Prima Games: With Neopets having a significant amount of customization items, do you think it is possible that we could see a new species of Neopet someday?

Dominic: That I will say is, if not one of the top three, one of the top ten initiatives that we're exploring and looking at. But, as you may know, like bringing back the website and the fixes, there are a lot of items that are on our to do lists. To be honest, we're quite open minded and flexible. So, we are trying to work a lot closer with the community and see how we can prioritize and execute along the way. But there are a lot of tasks, and some of the most prominent and immediate tasks we are still working very hard to solve.

Introducing a new species is definitely something that's on our mind. But the exact timeline is hard, very hard to say. I would say that we are working on developing new hero characters, we are also developing a new plot. Whether there will be a new species, I would wait for our narrative team to continue to explore when the best timing to review and talk more about it is.
On tackling inflation...
Prima Games: Do you plan to tackle inflation in the game? For most players, obtaining items such as stamps isn't possible. This means that there's so many avatars out of reach. There has been a range of ideas floating around, such as the rotating Hidden Tower spot.

Dominic: That was definitely one of our near-term focuses. The inflation problem that we've been seeing for the past decade, which hasn't been tackled. We understand that for our lapsed users to be able to come back and enjoy the game it is one of the more prominent issues. It's a huge problem. To be honest, it's a million-dollar question on how we could solve it. But we're definitely looking into all avenues and getting all the feedback that we can from the community. There are a lot of very prominent community members, and also a lot of active members that have been giving us the feedback on what we should be looking into and suggestions on how we can fix it.

We would love to have a more balanced view, and to fix parts of it, but it's probably not something that we can fix overnight. It's not something that we could fix once and for all, it will be more of an ongoing continuous process where we'll be having more checks and balances, a lot of fine tuning of the game economic, and fine tuning the game metrics. As you know, Neopets is a very deep and broad game where there's a lot of things going on at the same time. So, it's hard to pinpoint exactly what to do to in order to fix it. But we are definitely exploring the economy as a whole and trying to solve as much as we can and keep on delivering.
On Unconverted Neopets returning...
Prima Games: Is there a timeframe on when unconverted pets will be released? The Community Survey was quite some time ago, and people are wondering when it's going to be implemented. When they are, will they be tradable? And will the original ones be grandfathered in some way?

Dominic: How should I put this, I think we're fine tuning some of the final steps of our plan. So, I would say we will be releasing more information pretty soon. I don't think our fans will be disappointed and our community should be excited about this upcoming announcement. The exact details are still being finetuned, so I don't want to share too much about it. But yes, as you pointed out, the survey has been ongoing for a while. So, it's definitely on top of our team's mind. For as long as the survey has been out, we have been working on it. As we discussed with the inflation problem, it's part of how to get our lapsed users back, and so there is a lot of balancing between decisions. I would say we're pretty close to announcing more details. Of course, even after the announcement, if there's any kind of feedback or concerns, feel free to reach out and we'll definitely look into it. Because this would probably be one of our biggest accomplishments within our teams.
On changes to Premium...
Prima Games: Last year's Premium sale was skipped without any communication. Will there be a premium sale this year?

Dominic: The Premium sale is one of those things that we are trying to restructure to make better sense of. For example, there are multiple tiers that you can subscribe to. But some of the benefits among the tiers might not be transparent. So, we are trying to restructure our Premium sale as a whole when it comes to the subscription itself and what benefits different tiers of subscribers would actually get. Right now, monthly subscribers and annual subscribers are not differentiated. So, it is something that our team is looking into. And then hopefully within the next month or two, we will be releasing a new plan to make sure that it's more attuned to what modern day game economies standards are. As well as what our community members can make better financial sense of.

Prima Games: So, in the future we could expect the yearly membership to have more perks than the month-by-month membership?

Dominic: Yeah, I will say that. At the very least there would be some changes.
You can read through the full interview here for even more: