Your jnAccount:
Login
or
Register
| New to Jellyneo?
Click here!
Welcome to Jellyneo.net!
Welcome to Jellyneo, the #1 ad-free Nickelodeon Virtual Worlds help site! We offer news and tips for Neopets and Petpet Park. Here's what you can find on the site:
You can also register a jnAccount; it's free and lets you access certain features! (Find out more!)
Pick your news: Neopets News
| Crossword Answers | Site Updates | Daily Puzzle

Tonu Day Goodies
Posted by Rylon
Posted on February 10, 2014, 2:41 pm NST
Plushies


Outfit

Unreleased Petpets
Posted by Rylon
Posted on February 10, 2014, 1:21 pm NST


Desert Pwerko





Woodland Gypmu | Woodland Mibblie

We Need Your Help!
Posted by Dave
Posted on February 8, 2014, 1:46 pm NST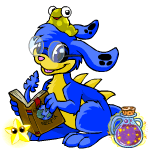 Hello Neopia! We're currently trying to fact check a few things to update our guides around JN. Could you happen to help us out with any of the requests below? If you can, please post a comment on this news post!
Data Collection
We'd like to gather data on a variety of things around Neopia. Here's what we're currently hunting down:
NC Fortune Cookie Fortunes
We're currently looking to expand our
Fortune Cookie
guide and include more information on cookies. One of them is the fortunes contained inside of cookies.



Have you opened an NC fortune cookie? Will you be opening one? Share the fortune you receive by posting in comments on this news post. Please post which cookie it came from, along with the text of the fortune or a screenshot of you opening it.
Stat Increasers/Decreasers
We're currently looking for information on what some magical items in Neopia do. If you have any of the below items and are willing to use them, or if you've used them in the past, please let us know what they do in the comments of this news post!


Weapon Testing
Our dedicated Battlepedia crew is looking to test a wide variety of new and old, rarer weapons to complete our database.
» View Untested Weapons «
You can submitted untested weapon stats to us via
bug report
, or let us know if you're willing to lend the item for us to rigorously test.

Unreleased Petpets
Posted by Rylon
Posted on February 7, 2014, 2:50 pm NST



Faerie Wherfy | Plushie Wherfy

NC Event: Lovestruck!
Posted by Rylon
Posted on February 6, 2014, 10:08 am NST
Update:
The event is now live!
View our Lovestruck guide »
TNT will shortly be releasing this year's Valentines NC Event: Lovestruck! We'll have more details soon, but here's a brief glipse of the event's
FAQ
.

What is Lovestruck?
Lovestruck is an all-new NC Mall event where you assist Valerie, the Faellie, shoot arrows daily to receive NC item prizes! Visit the NC Mall to purchase your Lovestruck Arrows (sold in packs of 1 and 9). Once you activate your arrows, visit the Lovestruck page to get lovestruck this Valentine's Day.



I'm trying to activate additional Lovestruck Arrows, why isn't it working?
Please keep in mind you will only be able to claim prizes each day once on each account. If you have already activated up to 9 Lovestruck Arrows you will not be able to activate anymore. An exception to this is if you activate more packs in order to reach 9 Lovestruck Arrows activated. For example, if you activated a 1-pack you will be able to activate a 9-pack in order to reach 9 activations. Unfortunately extra activations cannot be redeemed or returned as you can only collect up to 9 prizes in this event.


Can I participate in the Lovestruck event on my side account(s)?
Yes, you can participate in the event on your side accounts.


Is there a time limit to when I can help Valerie shoot arrows and collect my daily prizes?
There really isn't a time limit for collecting your daily prizes but the sooner the better so you can enjoy them! If you activated and have remaining Lovestruck Arrows, you will be able to return to the page to claim your prize as long as the Lovestruck page is still accessible.


Will I receive a bonus item for participating in Lovestruck?
Yes, you will receive a bonus item prize if you have participated and claimed an NC item prize for all 9 days of the event.


Can I use arrows for days that have passed?
Yes, prizes can be collected on days that have passed or on that day. Simply click on the day you would like your prize and pass that arrow on over to Valerie.


What is the duration of Lovestruck?
The Lovestruck event will run from February 6th through February 14th. You can participate any time within that time period by purchasing Lovestuck Arrows in the NC Mall.