Your jnAccount:
Login
or
Register
| New to Jellyneo?
Click here!
Welcome to Jellyneo.net!
Welcome to Jellyneo, the #1 ad-free Nickelodeon Virtual Worlds help site! We offer news and tips for Neopets and Petpet Park. Here's what you can find on the site:
You can also register a jnAccount; it's free and lets you access certain features! (Find out more!)
Pick your news: Neopets News
| Crossword | Site Updates | Daily Puzzle | Altador Cup

New NC/Nickelodeon Card Prizes!
Posted by Rylon
Posted on April 29, 2013, 1:03 pm NST
Looks like NC/Nickelodeon Game Cards are awarding some new prizes when redeemed!








If you were awarded one of these items, please let us know the card you redeemed (amount and where the card was purchased) so we can keep up to date! We also need to keep an eye out in case there are other items within this prize pool. To contact us please leave a comment on this newspost, send in a
bug report
, or submit the details
directly to the IDB
!
And as always please help us out by
modeling
these shiny new items! Card items tend to be a bit hit-and-miss, but hopefully you guys still have cards left to redeem after the GBC madness of the weekend!

War for the Obelisk 2.0?
Posted by Kumar
Posted on April 29, 2013, 12:07 am NST
With the truce countdown ending, it seems that some of the factions are still in the mood for battle.
You can visit the
Battleground of the Obelisk
to choose a new faction (You have Seekers, Thieves Guild and Order of the Red Erisim to choose from) over the next three days.
Who is going to win this time? Why are the factions still battling? Let us know what you think will happen in the comments.

jnEditorial #195: Couch Potatoes and Lazy Bums
Posted by Link
Posted on April 26, 2013, 4:11 pm NST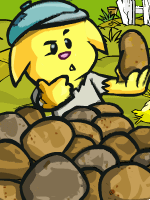 Link
: Hey Ziggy.
Ian
: Yes, Linkbot?
Link
: Wanna do an editorial together?
Ian
: Sure, why n-- errr. Wait. Isn't our show coming on next?
Link
: Oh! You're right! We can't miss this week's! I hope I have enough tissue boxes and chocolate.
Ian
: Gosh, I hope the acting is a little better in this episode though, especially from a certain child actor...
Link
: Yeah... Of course, if we did actually make an editorial together, everyone would certainly be able to find it here:
===> jnEditorial #195: Couch Potatoes and Lazy Bums <===
Ian
: And if anyone wanted to submit a question for future editorials, all they would need to do is
go here
. Let's hope they wouldn't send a repeat question, though.
Link
: Yeah, and the best way for that to not happen is for people to check out our
Editorial Database
... but, ya know, this is all hypothetical, since we are busy people watching TV!
Ian
: Too right.

Cybunny Day Roundup
Posted by Rylon
Posted on April 26, 2013, 2:57 pm NST
Colours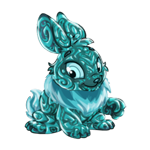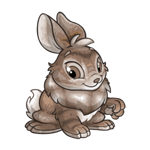 Maractite | Camouflage

Plushies



Clothes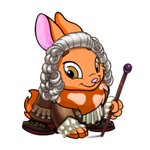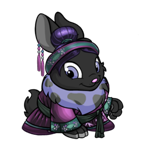 Looks like a new Altador Cup will be coming at the end of May! Spend your
current points
by May 24th to avoid losing out!
Oh look, it's the
Altador Cup Prize Shop
! Remember last year when you spent all your points? Oh! Oh... It looks like we still have some (well, a lot of) points left over... If you still have your points handy, please don't forget to spend them! They will go away on May 24th once Altador Cup sign-ups begin. Now, what to get...?



And Gift Box Mystery Capsules will be on sale over the weekend! They'll be 50% off tomorrow (Saturday 27th), then down to 25% off on Sunday 28th.
Looking to stock up on Gift Box Mystery Capsules? All day this Saturday, April 27th (NST time) the capsules pictured below will be 50% off! If you're late to the sale, you can still purchase capsules on Sunday for 25% off. Grab all you can carry, because the sale is this weekend only!

Koi Day Goodies
Posted by Ian
Posted on April 25, 2013, 1:38 pm NST



Island | Woodland