Your jnAccount:
Login
or
Register
| New to Jellyneo?
Click here!
Welcome to Jellyneo.net!
Welcome to Jellyneo, the #1 ad-free Neopets help site! We offer news and tips for the popular online game Neopets. Here's what you can find on the site:
You can also register a jnAccount; it's free and lets you access special features! (Find out more!)
Pick your news: Neopets News
| Crossword | Site Updates | Daily Puzzle

Special Alert:
For the month of August, the Chef Bonju avatar is available! For the solution,
click here
.
[Close Alerts]

NC Feature: Dyeworks!
Posted by Rylon
Posted on June 30, 2014, 1:02 pm NST
A new feature has emerged at the NC Mall:
Dyeworks
lets you create new colours of pre-exisiting items! By using the
Dyeworks Hue Brew Potion
, you essentially duplicate a select item, changing the copy's colour to a random selection of three new colours!
On our
Dyeworks guide
, and below, you can find the items you can create, and the key points from Dyework's FAQ. Be sure to pay a visit to our
Modeling Department
to show off your new wearables!





































What is Dyeworks?
Dyeworks is a new shop that has opened up in the NC Mall that does amazing things, duplicate wearables! To get started, you'll need an original NC item, a Hue Brew Potion from the NC Mall, and a little magic. Your wearable will be duplicated to an all-new random colour. Time to get mixing!


Where can I find the original version of the item to participate in Dyeworks?
You'll be able to purchase a few of the original items in the NC Mall. A few of the items are from past NC Mall events, games, and other releases.


Will I be able to use a Dyeworks item to dye more NC items?
No, only the original version of the item can be used to dye NC items.


Is there a limit as to how many times I can dye an NC item?
As long as you have the original NC item and Hue Brew Potions, you can dye the NC item as many times as you like.


How do I purchase Hue Brew Potions?
You can purchase your Hue Brew Potions in two places, the NC Mall or Dyeworks. Once you purchase your potion, be sure to return to Dyeworks along with an NC Item featured in its shop.


I can't seem to activate my Hue Brew Potion. How do I use it?
The Hue Brew Potion does not need to be activated. Simply leave the potion in your inventory and visit Dyeworks. Take a stroll around Dyeworks and once you've decided what NC item you would like to dye, click on the item along with the original version of it to receive your new NC item.


Why does an item in the Dyeworks Shop have a potion bottle on it?
That means the particular item or color is only available for a limited time.


What are the daily specials?
The daily specials show you today's featured colours or promotion. This could be a higher chance of receiving a specific color to a limited time offer where a certain colour is only available for a short time.
View our Dyeworks guide »

AC Staff Tournament: Prizes!
Posted by Rylon
Posted on June 27, 2014, 2:09 pm NST
UPDATE
: Our
TNT Staff Tournament guide
has been updated with the final player scores and prizes!
View our TNT Staff Tournament guide »
You can now claim your prizes from TNT's
Altador Cup Staff Tournament
! We have now updated
our guide
with the final results!
Why not help us
model
the below wearable prizes?!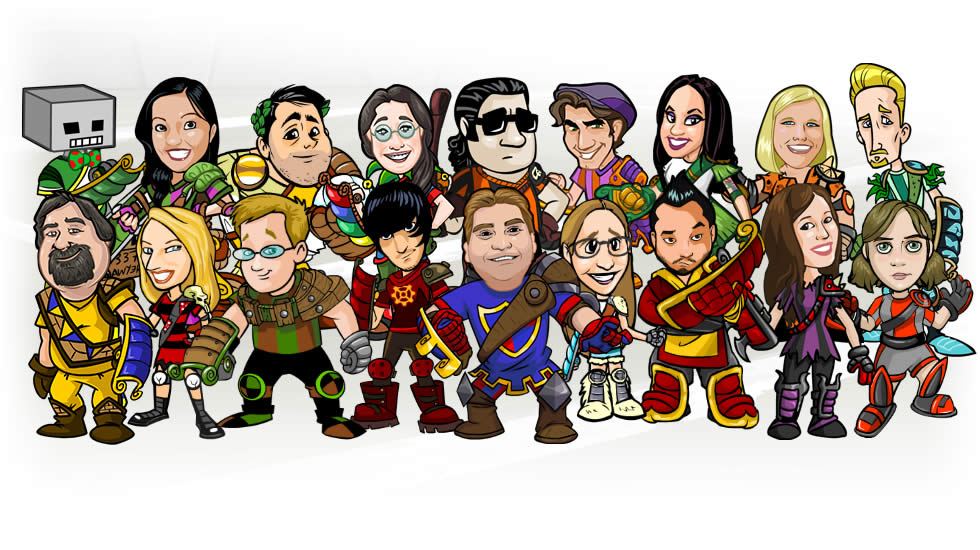 Voting Begins - Altador Cup Staff Tournament
Posted by Rylon
Posted on June 6, 2014, 2:15 pm NST
Voting has now started for the first round of the
Altador Cup Staff Tournament
.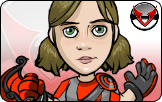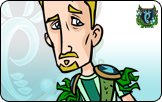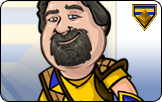 You have until midnight on Friday to make or edit your choices! Simply choose a team of five staff and hope they out-do their colleagues!
Our guide
has been updated.

Altador Cup Begins - New Caps
Posted by Herdy
Posted on June 2, 2014, 8:43 am NST
The ninth
Altador Cup
has kicked off! As
we reported
, the score caps for all 4 games have been updated this year.
Yooyuball:
68 games
Slushie Slinger:
139 games
Make Some Noise:
762 games
Shootout Showdown:
762 games
These are the maximum number of sent scores that will count
per day
. Any further scores sent for each game will not count in your stats.

NC Accompaniment: Hidden Altador FAQ
Posted by Nick
Posted on May 30, 2014, 12:49 pm NST

The FAQ for
Hidden Altador
has been posted, explaining what will soon be taking place on June 1st:
What is Hidden Altador and how does it work?
Beyond Altador lies a fascinating city. Take a look at the map and discover Altador's hidden side and collect souvenirs every day. Explore four secret locations using Enchanted Compasses from the NC Mall. A new compass is available every Sunday throughout the Altador Cup starting on June 1st. Once you have your compass, be sure to activate it then visit a secret location to find a new NC item that awaits you.


What is the duration of Hidden Altador?
The first Enchanted Compass allowing access to the Hall of Fountains will go on sale June 1st. A new access pass will go be available each Sunday. You can purchase and activate your passes until June 29th. You may claim your prizes on already purchased and activated passes anytime you visit an access area.


How do I purchase an Enchanted Compass?
Each week a new compass will be on sale in the NC Mall Altador Cup Shop. You can purchase a compass there or on the Hidden Altador page.


How do I activate my Enchanted Compass?
There are two ways to activate your Enchanted Compass:

1. Visit your inventory. Once in your inventory, click on your Enchanted Compass and select, "Activate Enchanted Compass".
2. If you purchased your Enchanted Compass from the Hidden Altador page you can activate it right after purchase. Once you see the confirmation page simply click the "Use Compass" button and confirm the use of your compass.


Can I activate multiple Enchanted Compasses for same location?
No. You will only be able to activate and collect prizes once for each location once per account.


Is there a bonus item for participating in Hidden Altador?
No, there isn't a bonus item prize for participating in this event.


Why isn't the compass I want available in the NC Mall?
Check back at the NC Mall each Sunday for a new Enchanted Compass. Already released compasses will remain for sale until the end of the event.


When can I start collecting my Hidden Altador prizes?
Prizes for each location can be collected each Sunday. You will be able to claim one prize per day. If you missed collecting any days you can always return to the access area and claim those prizes.


Is there a time limit for accepting my daily Hidden Altador prizes?
There really isn't a time limit for collecting your daily prizes but the sooner the better so you can enjoy them! If you activated an Enchanted Compass, you will be able to return to the page to claim your prize as long as the Hidden Altador page is still accessible.


Can I access Hidden Altador on my side accounts?
Yes, you can participate in this event on your side accounts.