Your jnAccount:
Login
or
Register
| New to Jellyneo?
Click here!
Welcome to Jellyneo.net!
Welcome to Jellyneo, the #1 ad-free Neopets help site! We offer news and tips for the popular online game Neopets. Here's what you can find on the site:
You can also register a jnAccount; it's free and lets you access special features! (Find out more!)
Pick your news: Neopets News
| Crossword Answers | JN Updates | Daily Puzzle

Introducing: The New Item Database!
Posted by Dave
Posted on July 2, 2016, 8:23 pm NST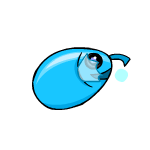 We're extremely excited to announce that our brand new Item Database has been fully released! This means that the old database is officially retired and no longer accessible. Visiting
items.jellyneo.net
will show the new version (and if you try accessing any old URLs, you'll be sent to the right place).
So, what's all the hubbub?
What's New
We've recoded the entire database from the bottom up. We also did it in a way that makes it much much easier to add new features and search options in the future, which was quite difficult in our old version. Overall, we're working with much cleaner code and hope to make rolling out new features even more frequent. :)


There is a new Contribute section where we will list all of the data collection projects we're working on. If you ever wanted to help with the Item Database, here's where you go!


Our checklist tools have also been recoded from scratch. You now have more options when getting your checklist, and you may also export your results to a wishlist.


There are now a few more options when suggesting we update our pricing data. In addition to suggesting a new price and asking us to update the Trading Post history, you may also recommend we investigate possible inflation alerts, both adding and removing them.


Searching has been given a massive upgrade to include not-before-searchable options. Want a list of all the plot prizes and Advent items that have had image or name changes? You can do that now. (And so much more.)


There are a ton of new Special Searches! Plus, you can now search within a special search to narrow down your results even more.


We've of course ported over our Retiring Soon section for our fellow NC lovers, but we also added a new Recently Retired.


The price history and Trading Post history views for each item now include new stats for when we last saw the item on the Super Shop Wiz, or when we last saw it on the Trading Post and how many appearances it has made. Here's an example!


The homepage now shows the latest items added and the latest price updates we've made.
What's New with Wishlists
Of course, a major section of the new Item Database includes a revamped
wishlists service
! Here's what we've updated and changed:
Unlimited wishlists!! Yes, we've lifted the 5 list restriction, leaving you free to create as many lists as you'd like.


You no longer need to "add" the service to your jnAccount. Just start wishing!


Speaking of unlimited wishlists, you may now select a custom order for how the lists show up together.


Each list may also be toggled public or private, unlike before where it was all or nothing.


You may also select a default order for your lists, whether it's by name, rarity, release, or more.


Select your top priority wishes, and they'll show up at the top of your list when someone else is viewing it.


Easily move items between wishlists with our new "Move Items" section.


Check off wishes you've obtained! You don't need to remove them from your list anymore, as they'll show up with a checkmark laid over the top.


You may also mark off your list as a Neocash Trade List or a Neocash Wishlist... which doesn't do much right now, but will in a bit!
In the Works
Phew, if that wasn't enough, we're also working on a few other things:
As mentioned above, you'll soon be able to compare your NC trade lists and wishlists with other users, and easily find out how many people might be looking for the item that you have or want the item you're trading.


Look for instructions soon on creating an easier way to search the Item Database right from your browser.


The return of Trading Post Tagging! (Once we revamp it and recode it a bit to work in our new database.)


Value-checking tools, which many of you have requested. (For example, paste in the source code for a page in your SDB, inventory, or elsewhere and get a list of estimated NP prices for each of the items you have.)


Plus a few other awesome things that are still in the early stages of planning!
We'd like to thank everyone who has worked with us over the past few months testing and giving feedback. :) Hopefully you'll see a few changes here and there that you've personally helped us with! As we mentioned above, our new codebase is much much easier to work with, so we're excited to line up the new featues!
Please leave us your thoughts and feedback in the comments on this post! We'll be checking it regularly over the weekend. :) Hope you all have a great 4th of July if you're here in the US!
Check out the new Item Database »

The Results Are In!
Posted by Dave
Posted on July 1, 2016, 5:17 pm NST
After a long 20 days, our
JN Staff Tournament
has come to a close!
A big congratulations goes out to Rylon, Leaf, and Sweep for earning a spot on this year's podium!
With the winners tabulated, it's time to see which of you were the tournament's
top guessers
.
Help me in congratulating
ronaldcheuk
with a whopping 79 correct guesses in the daily round guessing portion! You had to have a minimum of 60 correct guesses throughout the tournament to earn yourself a round trophy.
Once again, we continue our tradition of having no one correctly guess the top 3 spots and last place. However, 7 of you correctly guessed 3 of the 4!
Anyone who participated in our tournament, either by guessing in at least one or the rounds or guessing the top 3, received at least one new
cabinet claim
! (Two if you did both of those things!)
Check the Results »
Thank you to everyone that participated!

Wardrobe Wars - Round 37
Posted by Rylon
Posted on July 1, 2016, 3:56 pm NST
We're back for round 37 of Wardrobe Wars! If you're unfamiliar with this contest, this is Wardrobe Wars, and in this contest, we take submissions from you to be featured on the
Wardrobe Hub
!
What do I need to do?
Head on over to our Wardrobe App, and start customising your pet!
When finished, save the outfit, using the appropriately-named "Save Outfit" button and copy the link for the next step. (And rename your outfit to match the theme.)
Visit the Wardrobe Wars board and fill out the short entry form.
Submissions will be open for the next seven (7) days, after which the entries will be reviewed, and those selected will be uploaded to our carousel on the 10th! There isn't a limit to the number of entries you can submit, but please be aware we'd love to feature outfits from lots of you rather than just one person!
This month's theme is
Neopia World Tour: Maraqua
, so please check it out on the
forums
!
We're also introducing a new trophy, awarded only to the winners of each round!
If you're a jnAccount trophy-hunter, make sure you enter for your chance to win!
Any questions can be answered here or on the forums. Just send a private message to Ian or myself.
If you happen to come across an item that should be in Wardrobe but doesn't appear, please
submit a bug report
so we can look into it.
Best of luck!

July NC Collectible
Posted by Rylon
Posted on July 1, 2016, 2:55 pm NST
The third item from the
Secrets & Schemes Collection
has been released, and features
Ilere
! This item will only be available during July.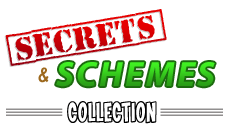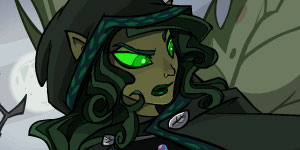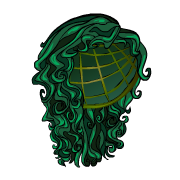 July Monthly Freebies!
Posted by Jen
Posted on July 1, 2016, 3:19 am NST
With the start of July, we're officially in the second half of the year! That also means it's time to collect your
monthly freebies
once again.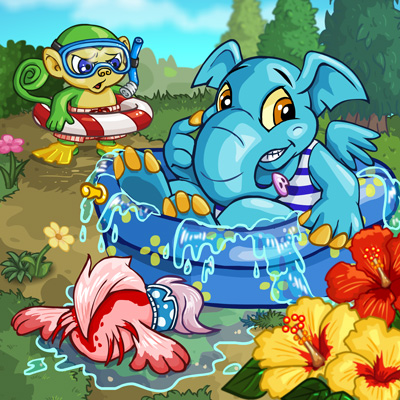 Collect Your Freebies Now! »
Donations
We're heading towards the halfway point in our 2016 fundraising goal and really appreciate your contributions so far. If you would like to donate and help keep JN online and ad-free, check out all the details on our
donation page
!
Donate to Jellyneo! »