Your jnAccount:
Login
or
Register
| New to Jellyneo?
Click here!
Welcome to Jellyneo.net!
Welcome to Jellyneo, the #1 ad-free Nickelodeon Virtual Worlds help site! We offer news and tips for Neopets and Petpet Park. Here's what you can find on the site:
You can also register a jnAccount; it's free and lets you access certain features! (Find out more!)
Pick your news: Neopets News
| Crossword Answers | Site Updates | Daily Puzzle | Advent

November Recap: Wearables & Modeling
Posted by Rylon
Posted on December 1, 2013, 7:46 am NST
Another month has passed, and another late recap of wearables! These days are just whizzing by!
There were only three pet days this month!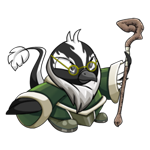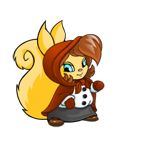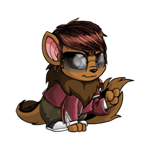 Pteri: Sage / Dainty | Usul: Astronomer / Curious
Xweetok: Cool / Punk
We were treated to a several neopoint wearables this month, including one from a birthday goodie bag. Even the Snowager has something to offer!









The end of the
Spooky Food Eating Contest
awarded participants with a few wearables.


The
Games Master Challenge
will be coming to an end shortly, but there's still time to win some of these wearable items!






As ever, there is a NC tie-in for the GMC. This year Neopians are treated to special items from
Reslen's Enchanted Planetarium
.














The final two
Secret Meepit 'Stache
bindles were released, marking the end of the game. Wave goodbye to the Meepits with these last items!






While we saw the end of one game, another got a brand new update!
Wonderclaw
was treated to a new machine to play!




















Your petpets can now help you obtain wearables for your pets in the new daily
Grave Danger
!










Mysterious Morphing Experiment 16
finished its run, awarding users a plethora of purpley-green wearables!









More Key Quest tokens were re-released into the mall, granting brand new bonuses upon activation!






Neopets turned 14 this year, and celebrated by offering a free goodie bag in the mall!


We were treated to three new mystery capsules, each offering three bonus items!












Closing this recap are the month's NC Collectibles!


As always, there are still lots of items that need previews, so if you can contribute please visit our
Modeling Department
to submit your pets! Your continued support helps keep Wardrobe completely up to date, and offering the largest amount of wearable data there is! While you model, you'll even earn trophies for your jnAccount cabinet, and those of you who help a lot will have a place on our
High Scores table
... though you'll need to do quite a lot to catch up with the current leader!

Happy December!
Posted by Dave
Posted on December 1, 2013, 12:05 am NST
The final month of 2013 is finally here! Don't forget to pick up your
Monthly Freebies
!
Advent Calendar Begins!
If you haven't already, pick up another set of freebies at the
Advent Calendar
. And don't forget to visit for all 31 days of December! If you'd like the
site theme
, the most likely solution is visiting all 31 days. (Though there's still some debate on requirements.)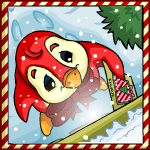 View Our Advent Guide »
Games Master Challenge
While you're at it, make sure you finish up any outstanding challenges you may have! The Games Master Challenge will be coming to a close on Monday, December 2nd. That will be your last day to finish any challenges and complete any bonuses. Final prizes should go out shortly afterward (bonuses don't count for your final prizes).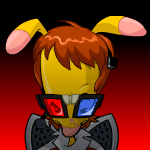 View Our GMC Guide »
Donations!
As we do every month, we'd like to remind you that Jellyneo is run entirely on donations from you, our users! We currently only have
$312
left to finish off our goal for this year's fundraising. We're so close!
It's also your last chance to donate and receive a spiffy 2013 trophy for your jnAccount! New trophies will be released on January 1st.
Donate to Jellyneo Now »

Editorial #205: The Blessed Edition
Posted by Perry
Posted on November 30, 2013, 12:01 pm NST


From Diwali and Guy Fawkes Night to Thanksgiving and Hanukkah, from Winter Solstice and Christmas to Boxing Day and the New Year, from Neopets' birthday to the Day of Giving, we're in the middle of a season of celebration.

The curses of Halloween are behind us. It's time to count our blessings. Here at Jellyneo, we're blessed with a surfeit of great editorial questions from you, our fantastic followers.


jnEditorial #205: The Blessed Edition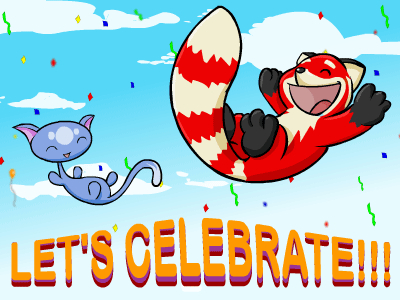 Do you have a burning question about any and all things Neopets and Jellyneo that you'd like to see answered in a future Editorial?
Send us your questions!
Remember, though, that no one likes regifting. Make sure to
check the Editorial Database
first. Your answers may already be just a click away!

The Gift of Neocash - Starts December 1st!
Posted by Rylon
Posted on November 30, 2013, 3:30 am NST
Neocash fans, December looks set to be an expensive month as The Gift of Neocash will once again be returning! The promotion runs between December 1st and January 4th.

Below is this year's bonus NC allowance, and the key points from the FAQ.
2013 - The Gift of Neocash
| | |
| --- | --- |
| 100 bonus NC | Spend between 500-999 NC |
| 175 bonus NC | Spend between 1,000-2,499 NC |
| 225 bonus NC | Spend between 2,500-4,999 NC |
| 350 bonus NC | Spend between 5,000-9,999 NC |
| 650 bonus NC | Spend between 10,000-19,999 NC |
| 1300 bonus NC | Spend between 20,000-34,999 NC |
| 1700 bonus NC | Spend between 35,000-49,000 NC |
| 3200 bonus NC | Spend 50,000 NC or more |
What is The Gift of NC?
To celebrate the holiday season and the spirit of giving, we're offering you the chance to earn FREE Bonus NC, just by shopping in the NC Mall! From December 1 to January 4th, your NC Mall purchases will be added up, and at the end of The Gift of NC promotion, your Bonus NC total will be figured and awarded to you. The more NC you spend, the more Bonus NC you'll receive!


What if I spend less than 500 NC?
You won't earn any Bonus NC! You must spend at least 500 NC during The Gift of NC promotion to receive Bonus NC.


Does the NC I spend in the Petpet Park Mall or on Monkey Quest apply to The Gift of NC promotion?
No, sorry. Only NC spent in the NC Mall on Neopets.com will count toward The Gift of NC promotion.


Can I combine what I spend on my main and side account?
No, sorry. Your NC totals from your main and side accounts cannot be combined.


When will I receive my Bonus NC?
Bonus NC earned during The Gift of NC promotion will be awarded on or near January 8th, 2014.


My account was frozen during The Gift of NC promotion. Will I still receive my Bonus NC?
No, sorry, you will not receive Bonus NC if your account has been frozen. Your account must be in good standing during the time your Bonus NC total is being determined (January 5 - 8, 2014) in order for you to receive your Bonus NC.

TNT Mobile Team?
Posted by Herdy
Posted on November 29, 2013, 12:33 pm NST
So over the past year you may remember we posted news of a couple of unreleased games with the 'mobile' tag in front of them (
Meerca Chase
and
Sutek's Tomb
, to be specific). Well, when the Neopets Halloween costume party images were uploaded, snarkie made
reference to a specific Mobile Team.

This seems to be the first public confirmation that TNT are working on mobile features of some description. So, does it mean a re-release of Neopets Mobile is closer? Or that TNT now have a department that works while driving segways? Only time will tell.