Your jnAccount:
Login
or
Register
| New to Jellyneo?
Click here!
Welcome to Jellyneo.net!
Welcome to Jellyneo, the #1 ad-free Neopets help site! We offer news and tips for the popular online game Neopets. Here's what you can find on the site:
You can also register a jnAccount; it's free and lets you access special features! (Find out more!)
Pick your news: Neopets News
| Crossword | JN Updates | Daily Puzzle
Comic-Con Booth Photos
Posted by Dave
Posted on July 24, 2018, 7:03 pm NST
We've now added photos of the
2018 Neopets Comic-Con Booth
to our 2018 Comic-Con guide!
Like the After Party, TNT was on hand to promote the newly announced mobile app Legends & Letters. (In case you missed it, read all about the new app in our
after party guide
.)
These photos come courtesy of
blink_darkphoenix
.
Read the Entire Comic-Con Summary »
TNT Community Updates, 7/20
Posted by Dave
Posted on July 20, 2018, 10:57 pm NST
Since there was a mixup with the posted times for this week's Q&A, hardtotame was on the boards again from 9:30 PM - 10:30 PM NST this past evening.
Here are the highlights:
Prize Pools
Regarding updating the creative contest (Art Gallery, Caption Contest, etc.) prize pool:
I'll have a word with the person in charge of the prizes, and see what we can come up with.
Regarding updating prize pools (such as dailies) with items that were previously expensive/had worth:
These days, when we update prize pools with a specific list, we try to make sure all existing items chosen are selling for 1000 NP or less. If there are dailies that choose from any r90 item available, I will change that.
"In Progress" Page
Regarding TNT maintaining an in progress page for issues they're working on:
sounds great, but I'm not sure that's the best idea. Many times there are issues that a programmer begins looking into, but because of some reason or the other (turns out to be too complicated/another high priority issue comes up/it takes too long and is put off until a later time..) it is kept aside.

So a list like that may not really reflect what is happening in office. Either way, I'll talk to the others and see if they think differently.
Battledome
Regarding the return of Defenders of Neopia:
DoN - not until the BD is fixed
Regarding the return of old plot challengers:
Right now, our top priorities are those items that came out at the top from the survey. We haven't thought about the BD beyond those items for now. Among them, we have updating the BD prize pool, FYI.
Account Purges
Regarding whether there will be another one:
Account purge - Scrappy should have some info about this. I've checked with her, and I'll give you an update when I get one.
Regarding making sure that people who have been locked out of their accounts are able to get back in before a purge:
That's a good point. I'll ask Scrappy to give fair warning and perhaps dedicate resources to addressing these issues before we do a purge.
Stamps
Regarding the release of new stamps/album items:
Yes, we will be adding stamps to albums taht aren't complete.
And the King Skarl Charm:
King Skarl does have new prizes he wants to give those who make him laugh (the charm being one of them) but he's waiting for a special celebration in his land later this month.
Almost Abandoned Attic
Regarding its return, and what kind of items it will restock:
We'll take a look at the backend when we're bringing it back and see if it needs any changes. I don't foresee any changes happening to the type of items it restocks - only in the way it works.
TNT Office/Team Locations
Regarding where TNT is located:
The Art team, the QA team, much of the programming team, half the content team and one of the producers work out of Bangalore. The Community/social media team, our senior programmer binary_supagoo, and our other producer, Scrappy - work from the California office. NC Mall releases, site competitions, the news and social media updates happen there. That's for Neopets.com.

Neopets: Legends and Letters has its own team that is divided between the two offices, but we share art resources. The Neopets MMO [JN Note: probably meaning the "Neopets World Builder" app announced at Comic-Con, not a traditional MMO] is being developed by another team altogether, working in Vancouver.
Note:
For more information on the second Neopets app in production, see our
Comic-Con writeup
.
Games
Regarding the updating of existing games from Flash:
We have already begun the process of getting the games remade in html5, starting with the most popular ones. I don't know if we will get all 200 done the same way - I guess it depends on how it goes with the first few we're doing now.
Old Pet Colours
Regarding updating older pet paint brush options:
I'll ask the artists to keep this in mind for future PBs, but redoing old PBs is not something we want to get into.
Comic-Con After Party Summary
Posted by Dave
Posted on July 20, 2018, 3:48 pm NST
Our summary of the
Neopets Comic-Con After-Party
is here! Our very own Perry had the opportunity to head down to San Diego and attend the party.
Included are some of the juicy details about the next Neopets mobile app that we previously reported, along with some additional information and announcements. Perry also had the opportunity to have some one-on-one conversations with
Dark Lord
(the CEO of Jumpstart) and
Hip-Hop Queen
, and we've included those details as well. (Spoilers: Key Quest, a second Neopets app, and the future of Neopets!)
We also have a few extra photos and video courtesy of Riana,
@bonkish
, and
khanhm666
.
Read the Summary »
(We'll also have some updates coming this weekend with more photos and information about their booth, so stay tuned!)
TNT Community Updates, 7/19
Posted by Dave
Posted on July 19, 2018, 10:54 pm NST
Another week, another community Q&A hosted by hardtotame! Hardtotame was on the boards again from 9:30 PM - 10:30 PM NST. (But confusingly, she showed up today, the
19th
instead of tomorrow the 20th as originally posted—she may be back tomorrow as well, but that'll be the weekend for her. We'll keep you posted as usual!)
Also in case you missed it, check out
our coverage of the next Neopets app
! (Just one news post down!)
Here are the highlights:
Key Quest
Regarding Key Quest (AND ITS FUTURE RETURN—GET HYPED):
Dark Lord [Jumpstart CEO] has announced [at Comic Con] that [Key Quest] will be returning as a mobile game.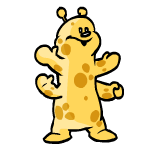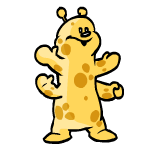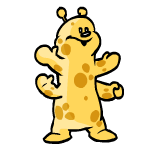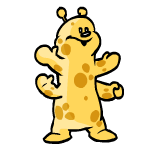 Battledome
Regarding the return of Sid:
I don't think he should ever appear in the Battledome as a regular challenger. The way he used to appear is fun, and I have asked the programmers to keep him working the same way when he's back.
Illusen/Jhudora Quests
One user brought up how r99 item collections have devalued in recent years due to Charity Corner events, and suggested freshening up the Illusen/Jhudora quest prizes to entice users to "use" r99s:
Adding new prizes to Jhudora/Illusen quests is a great idea, and I can have the team start work on that really soon.
But in the same post, shot down another idea about trading in r99's for r101 stamps:
Trading r99 items for r101 stamps is more complicated, and we'll have to really think it through before we implement anything of that sort.
I assure you that we will be extremely careful with how we release the rare stamps.
Guilds
Regarding broken guild logos:
Fixing guild logos is on the list of bugs that we've created for the programmers to wade through when they have some spare time.
Avatars
Regarding giving the Vandagyre a default avatar:
We most certainly do want to introduce an avatar for Vandagyres.
Regarding adding avatars for other non-stamp things:
We've already started work on adding new avatars to the site, and we're always on the lookout for interesting places to add them. Avatars for games are very much on my priority list, and I've noted both of those games (and the neodeck) down so we can consider adding avatars to them.
Account Security
Regarding increasing security on Neopets accounts:
As for account security, I cannot say what the plans are, but I can let the right people know that this is a concern.
Puzzle Adventure Codes
Regarding the codes from the old games no longer working:
I am not aware of this issue or what's being done about it, so no ETA. If the person in touch with you has told you that it's coming, it should be coming.
Jellyneo Note:
The codes from this game were disabled due to someone figuring out how to infinitely generate them. We haven't seen support say that they're coming back, so this is probably just something hardtotame was not aware of.
Paint Brush Options
Regarding new Paint Brush options for Neopets:
Valentine and Shenkuu Paint brushes are both great ideas - I've thought about releasing them as Paint Brushes too - I will ask the art team to keep them in mind for the next time we want to release a new paint brush.
Jellyneo Note:
There was some concept art floating around at one point that old TNT did for a "Shenkuu" themed paint brush, but the idea was tossed in favor of releasing Shenkuu themed wearables instead.
Return of Other Site Features
Regarding the Almost Abandoned Attic:
Almost Abandoned Attic - yes, we want to bring it back.
Spring Gift Basket RE - I want to get the Tooth Faerie RE fixed too, so I'll ask the programmer to take a look at this when they're fixing that.
Premium
Regarding Premium (and the upcoming still TBD sale):
The team is currently preoccupied with a couple of cool features they're trying to add to Premium accounts before the annual Premium sale. (Also, for those who brought up Premium bugs in the last session - they should be resolved soon after the sale, if not done by then.)
New App: Neopets Legends & Letters
Posted by Dave
Posted on July 19, 2018, 8:56 pm NST
UPDATE:
Be sure to read our
summary of the event
!
The new mobile app has been confirmed! It will be a Words With Friends/Scrabble-like game.
@bonkish
on Twitter (also known as Pet Simmer Julie) is tweeting a few updates.
Here's a photo Julie took of the new app splash screen:
You can also view a
short video
posted by Julie.
Other Items of Note
The Scorchio and Lupe costumes have been resurrected!
They're working on creating a mobile Neopets site, aiming to launch this year.
They will be returning to Comic Con next year for another similar event, this time with a bigger room to accomodate more fans!
Stay tuned to Jellyneo, we'll have more details and information on the new app and Neopets' Comic Con presence as more folks send us their photos and write ups!