Your jnAccount:
Login
or
Register
| New to Jellyneo?
Click here!
Welcome to Jellyneo.net!
Welcome to Jellyneo, the #1 ad-free Neopets help site! We offer news and tips for the popular online game Neopets. Here's what you can find on the site:
You can also register a jnAccount; it's free and lets you access special features! (Find out more!)
Pick your news: Neopets News
| Crossword Answers | JN Updates | Daily Puzzle

3% Discount in Hidden Tower
Today, accounts aged 60 months and over will receive a 3% item discount when purchasing an item from the
Hidden Tower
! Check our
Hidden Tower guide
for the discounted prices.
[Close Alerts]

Wardrobe Wars - Round 41 Results!
Posted by Rylon
Posted on December 10, 2016, 3:44 am NST
The results of the latest
Wardrobe Wars
forum competition are finally here! Did your favourite make it on to our
Wardrobe Hub
? Winners, keep an eye on your cabinets as you'll be receiving the new
Wardrobe Wars Champion!
trophy in the next few days! We'll be back in January with the next round!
While you're in
Wardrobe
, why not check out our
Modeling Department
to see if you can lend a hand with any of the item previews we're missing. We'll give you
points and trophies
for your jnAccount while you're there!

Bruce Day Roundup
Posted by Dave
Posted on December 6, 2016, 4:24 am NST
Colours: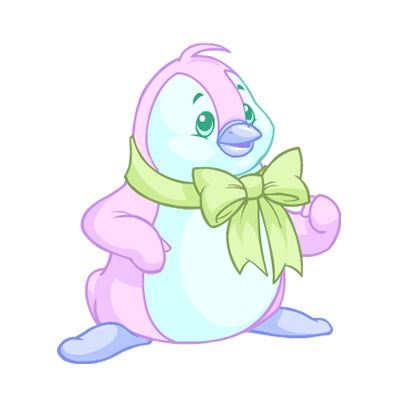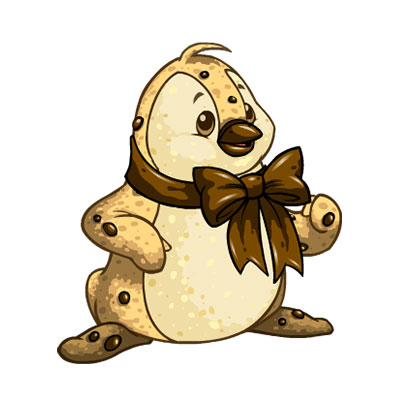 Pastel | Biscuit
Outfit: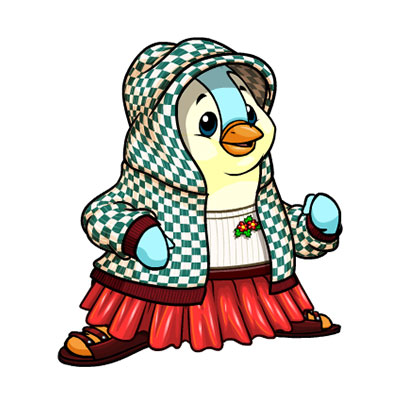 Stocking Stufftacular 2016
Posted by Dave
Posted on December 2, 2016, 11:53 am NST
Stocking Stufftacular
will be returning once again this year! The event is in pre-sale from December 2nd - 7th, stockings for the first day need to be hung by the 7th, and prizes start awarding from 05:00AM NST on the 8th! Full FAQ is below, or be sure to
read our guide
for further information.

What is the Stocking Stufftacular?
The Stocking Stufftacular is an NC Mall event available during the month of December. Visit the NC Mall to purchase Stocking Packs. Take your stockings to the Stocking Stufftacular page to hang them on the days of your choice, and then wait for your stockings to be stuffed with exclusive NC item prizes! Stockings must be hung by 11:59 p.m. NST each day, beginning December 7th. Stockings will be filled at 5:00 a.m. NST the next morning, starting on December 8th.


Can I hang stockings on days that have passed?
No. Stockings can only be hung until 11:59 p.m. NST each day. Once a day has passed, you will not be able to receive a prize for that day.


How long will this event run?
You can purchase Stocking Packs during the pre-sale, December 2nd - December 6th. Starting December 7th, make sure your stockings are hung to begin receiving your exclusive NC item prizes. The event will run from December 2nd – December 31st, and prizes will be given out December 8th - January 1st.


Are there bonus prizes in this event?
Yes. You will receive ONE bonus item for each 5 days of stockings you hang. You will not receive multiple bonus items for hanging more than one stocking a day. There are up to 5 bonus items possible, if a stocking is hung on each day of the event.


I've hung my stockings but haven't received any prizes. What's going on?
You will receive your exclusive NC item prize the morning after the day you hang your stocking. You can hang your stockings in advance of the day each prize will be given out, but you won't actually receive your prizes until the morning after the specific day on which you've hung your stocking.


I've purchased stockings, but I can't hang them.
Make sure that you have activated the Stocking Packs in your inventory. Once you have activated your Stocking Pack, visit the Stocking Stufftacular page. Click on the space below the hook where you would like to hang your stocking and verify your selection. Remember, once your stocking is hung, it cannot be moved!


There is a number on my stocking. What does it mean?
The number on a stocking represents how many stockings you have hung on that particular day. You can hang a maximum of five stockings each day, if you choose.


Can I hang more than one stocking per day?
Yes! You can hang up to five stockings on each day of the event. Just click on the stocking space to keep hanging. The pop-up you receive while hanging stockings will let you know how many stockings you have hung on that day. Having multiple stockings hung on one day will give you multiples (up to five) of the item for that day. You will not get different items for hanging multiple stockings on a single day.


How do I know that my stocking was hung on the correct day?
Once you have verified the day that you would like to hang your stocking, a red stocking will appear. After the day has passed and an item prize is granted, the empty stocking will change to a filled red stocking!


There is a yellow glow around one of my green stockings. What does that mean?
The yellow glow indicates which day it is in the event. The stocking with the yellow glow around it will be filled the next morning, if you have a stocking hung for that day.


Can I purchase Stocking Packs and participate in the Stocking Stufftacular on my side accounts?
Yes. Since this is an NC Mall-only event, you can participate on your side accounts.


Can I move my stocking to a different day once I've hung it?
No. Once a stocking has been hung on a specific day, it cannot be moved.


How do I purchase Stocking Packs?
Visit the NC Mall to purchase stockings in packs of 1, 5, 10, and 25.


What is the Stuff a Stocking Community Challenge?
The Stuff a Stocking Community Challenge is a challenge to hang stockings. The meter will rise as more stockings are hung. Hang at least one stocking starting on December 2, 2016. If by the end of the event – December 31, 2016, the max goal is reached, anyone who has hung at least one stocking will receive a bonus NC item prize!


When will we receive our Stuff a Stocking Community Challenge bonus item?
If enough stockings are hung by December 31st and the goal is met, and you've hung at least 1 stocking, you will receive your bonus NC item on January 5, 2017.


How do I participate in the Stuff a Stocking Community Challenge?
In order to participate, just hang a stocking starting December 2, 2016. If collectively, the goal of "Full of Cheer" is reached, you will receive an NC bonus item prize for participating. Everyone who participates will receive the same bonus NC item.
View Our Guide »

December Premium Card
Posted by Rylon
Posted on December 1, 2016, 2:54 pm NST

Wardrobe Wars - Round 41
Posted by Rylon
Posted on December 1, 2016, 2:17 pm NST
We're back for round 41 of Wardrobe Wars! If you're unfamiliar with this contest, this is Wardrobe Wars, and in this contest, we take submissions from you to be featured on the
Wardrobe Hub
!
What do I need to do?
Head on over to our Wardrobe App, and start customising your pet!
When finished, save the outfit, using the appropriately-named "Save Outfit" button and copy the link for the next step. (And rename your outfit to match the theme.)
Visit the Wardrobe Wars board and fill out the short entry form.
Submissions will be open for the next seven (7) days, after which the entries will be reviewed, and those selected will be uploaded to our carousel on the 10th! There isn't a limit to the number of entries you can submit, but please be aware we'd love to feature outfits from lots of you rather than just one person!
This month's theme is
Neopia World Tour: Terror Mountain
, so please check it out on the
forums
!
We're also introducing a new trophy, awarded only to the winners of each round!
If you're a jnAccount trophy-hunter, make sure you enter for your chance to win!
Any questions can be answered here or on the forums. Just send a private message to Ian or myself.
If you happen to come across an item that should be in Wardrobe but doesn't appear, please
submit a bug report
so we can look into it.
Best of luck!