Your jnAccount:
Login
or
Register
| New to Jellyneo?
Click here!
Welcome to Jellyneo.net!
Welcome to Jellyneo, the #1 ad-free Neopets help site! We offer news and tips for the popular online game Neopets. Here's what you can find on the site:
You can also register a jnAccount; it's free and lets you access special features! (Find out more!)
Pick your news: Neopets News
| Crossword | JN | Daily Puzzle | Plot | Daily Dare

Neopets Privacy Policy Update
Posted by Dave
Posted on May 23, 2018, 1:32 pm NST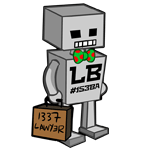 As you log into Neopets today, you may notice that you're required to agree to a new privacy policy update. This update just seems to entail adding GDPR language and stipulations into
the policy
.
Many of you have probably been receiving similar "we updated our privacy policy!" emails from various websites you have accounts with, and that's because a new European law called the "General Data Protection Regulation" (or GDPR for short) is coming into effect on Friday, May 25th. The agreement step you'll encounter on Neopets is similar to what other websites are doing.

New Pins Coming to Overpowered
Posted by Dave
Posted on May 22, 2018, 12:48 pm NST
We've received an exclusive scoop from
Overpowered
about three new species of Neopets that are getting pins Wednesday, May 23rd—tomorrow! The Aisha, Cybunny, and Lupe will be the next set of pins features in their Neopets collection.
UPDATE:
The pins are
now available for pre-sale
! Like the Baby pins from last week, the Aisha, Cybunny, and Lupe pins are available to pre-purchase today, and during the pre-sale, you will receive two Rare Item codes for each Aisha/Cybunny/Lupe pin you purchase. (Just like the Baby pins.) These three new species will be delivered in June as well.
We'll update this post once they go on sale!

New Support System Live
Posted by Dave
Posted on May 18, 2018, 1:14 pm NST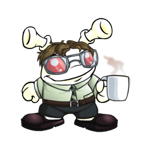 Neopets' new support system is now live! It appears that they have switched over to ZenDesk, which is a modern ticketing system. (Much more modern than the old help centre!)
Nothing has been updated on Neopets.com yet, but if you email
support@neopets.com
, you will receive a response indicating your query was received and you'll also get a ticket number. We believe it is now safe to submit your tickets if you were holding off during the switch.
Here's a sample for what it looks like when you email in:
It's currently unclear if there will be a web interface to submit tickets yet. We'll keep you posted as we learn more. In the meantime, submit
as many
details as you can with each support query, especially if you're submitting about a frozen account! To quote Neopets themselves:
Important Note on Support: Neopets is currently switching support provider for ticketing. As always you may contact us by email at support@neopets.com. Please include the username you are writing in about! And if it's an access issue, include the email address(es), the registered date of birth, and any other information that only the creator of the account would know. Thanks!

Daily Dare Notices from TNT
Posted by Dave
Posted on May 18, 2018, 9:27 am NST
The following notices about this year's
Daily Dare
were
posted
earlier this morning regarding the duplicate prizes that some of you may have received. There were also some miscellaneous quotes we included below regarding the plot.
The tl;dr version for the Daily Dare is that (1) visit the
Daily Dare main page
to receive the proper prizes if you haven't already, (2) you should
discard
any extra prizes you may have received, and (3) the Daily Dare avatar will now be an annual prize!
Regarding duplicate prizes:
We're terribly sorry about the glitches that prevented some of you from getting the right final prizes from Daily Dare.

Those of you who received last year's prizes, please discard them. You should have received the right prizes by now by visiting the Daily Dare page once the error was fixed.

Those of you who received duplicates of this year's prizes, please discard the duplicates.
Regarding missing Daily Dare Slushies and Spellseeker Vial of Power:
Those of you who are missing the Daily Dare Slushie, we are aware of the issue and are working to fix it. You should have your slushie by next week. (We're juggling this fix with a few Altador Cup-related tasks!)

As for the Spellseeker Vial of Power - it was working when our programmer tested it, but it clearly isn't working now! He'll be taking another look at it to see what went wrong.
And regarding Daily Dare and content in general:
For the record, the programmer who fixed the Daily Dare prizes was working during his office hours, but we do have several team members working well past midnight every once in a while to give you guys regular content that we hope you enjoy (and to fix the inevitable bug or four). We think you guys are an amazing bunch of people and we absolutely love working for you!

Each one of us cares about you, and we do what we think we should be doing to keep you happy. Sometimes we have misplaced priorities, and you help remind us of the things you want us to focus on instead. Thank you for that.
Regarding the avatar and its planned return for next year:
And for those wondering about the avatar, it was awarded to those who successfully completed 15 of AAA's challenges any time during the event. We plan to make it an annual avatar, and we would like to go back to the original condition for it (successfully complete at least 15 challenges against AAA, Abigail or both any time during the event) from next year onwards.
Of interesting note is that these messages were coming from a staff account called "hardtotame", whom we have not heard from before. They also hinted that they could not post on the Official TNT Message board since they did not have access and would need someone on the other side of the globe to do so (their account's country is marked as India):
RE: Posting on The Official Neopets Team Message Board
I'm going to need a colleague on the other side of the globe to do that for me (read not for another 6 hours) since I don't have access to the only account that can post on that board.
In addition, some hints about the wrap up of the plot were posted:
RE: Plot trophies
We've got the code for this all written and ready to go, but we REALLY want to wait until the plot synopsis is ready so that we can put them out together. When's the synopsis going to be ready? We genuinely believed it would be out a few weeks ago, but there's this one little thing that needs to be done that only one person on this entire team can do, aaaaand he happens to be an executive that is incredibly busy doing the incredibly important stuff that keeps executives incredibly busy. So, I don't know the answer to that one. BUT, all of us that have been working on these two updates are really hoping they will be out next week, and we're REALLY excited about them!
Talk about a nice refreshing change in pace for TNT's communication! We're not sure who "hardtotame" is (or if they have a staffer name), but we hope they continue to be in charge of communication!

Daily Dare Prizes Released
Posted by Herdy
Posted on May 16, 2018, 6:03 am NST
Final prizes for the
Daily Dare
are now released! Our guide has been updated with the details:
View Our Daily Dare Guide »
If you logged on this morning, you may have been awarded last year's prizes in error. In addition, some people are reporting duplicate sets of prizes in their inventories and in some cases one of their prizes not appearing in their inventory.
As always, if you get duplicate prizes your best course of action is to discard them.
Lulu On Vacation
participants may also be experiencing their final bonus prize not being properly awarded.
Typically we would advise submitting tickets about missing prizes, but with the switch to a new support system happening imminently, it isn't clear how effective submitting tickets will be at this point.